View and Analyze Your Monthly MongoDB Atlas Usage with Cost Explorer
In today's macroeconomic climate, knowing where your money's going is a big deal. From optimizing costs to boosting efficiency, understanding your software expenses can be a total game-changer for your business. That's why we're excited to announce the release of Cost Explorer in MongoDB Atlas.
Cost Explorer is a new visual interface available in the Billing section of the Atlas UI that is meant to help you view and analyze your monthly MongoDB Atlas usage in one convenient location.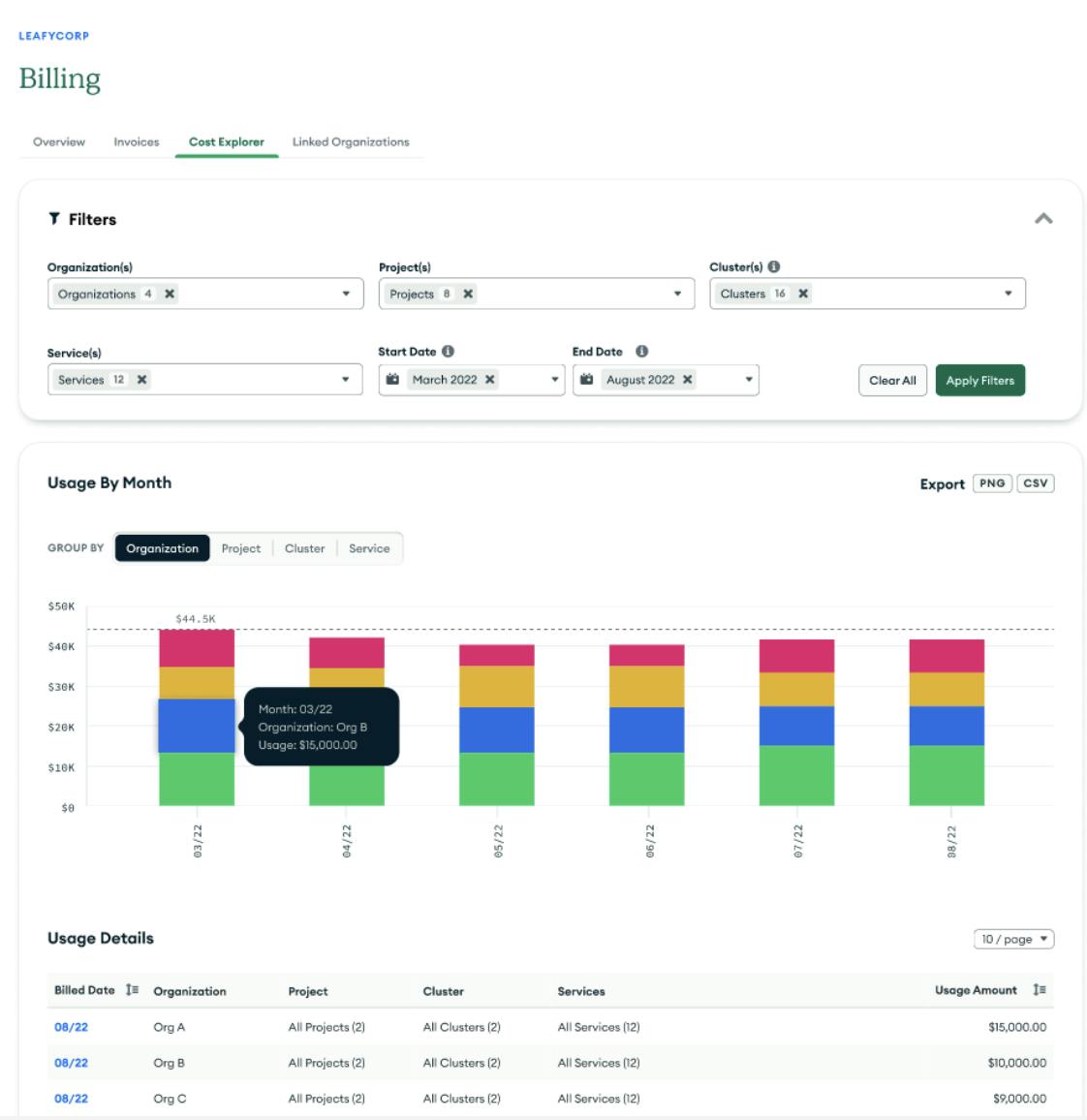 How can Cost Explorer help you?
Cost Explorer allows you to easily filter your Atlas usage data by what's most important to you and your business, with filters to segment your view by organization (if you have cross-org billing enabled), projects, clusters, or services, within a time window of up to 18 months.
With Cost Explorer, you can now quickly pinpoint trends or outliers in your month-over-month usage to identify opportunities to potentially improve or optimize your Atlas usage going forward. If you're looking for additional customization beyond what is available in Cost Explorer, you can also create your own billing dashboards in Atlas Charts that are fully tailored to your needs.
Cost Explorer is viewable for any Atlas user assigned the Organization Owner, Billing Admin, or Organization Billing Viewer roles. To learn more about Cost Explore and how to manage your Atlas billing, view our documentation on managing billing.