3 Key Characteristics of Modernization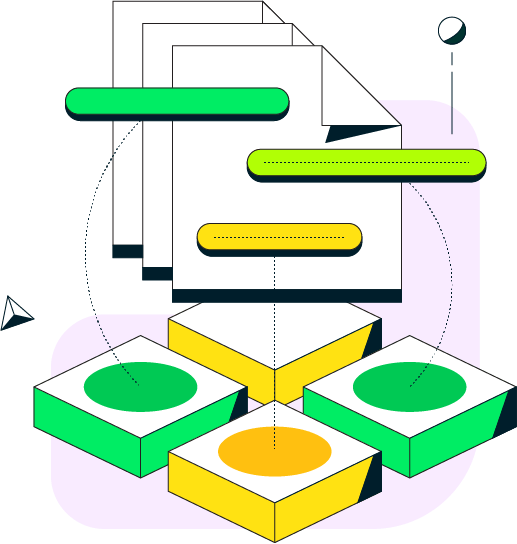 Analyst and research firm TDWI released its latest report on IT modernization: Maximizing the Business Value of Data: Platforms, Integration, and Management. The report reveals the modernization strategies, objectives, and experiences of more than 300 IT executives, data analysts, data scientists, developers, and enterprise architects. Within the survey itself lies the deeper, fundamental question of what is IT modernization in today's digital economy? It's an important question because it gets at the heart of why organizations want and need to modernize in the first place. Considering the effort, expense, and risks of modernizing, there needs to be a compelling purpose guiding the process in order to keep it on track and ensure its success. By dissecting the TDWI survey questions and responses, we can deduce what the three key characteristics of modernization are.
#1: Modernization capabilities
If we were to examine the elements and components that comprise modernized architecture, we would get a sense of what modernization looks like but not the purpose behind its deployment. So instead, let's start by looking at the capabilities modern architecture enables so we can get a clearer view of its characteristics and why they matter.
Seventy-three percent of survey respondents reported that data democratization and self-service functionality are either extremely or very important. We've heard from numerous organizations that the task of managing data access at companies is slowing down innovation. Ben Herzberg, chief data scientist for data access company, Satori, recently told us, "The majority of organizations are still managing access to data in a manual way. Everyone is feeling the bottleneck. The data analyst who wants to do their job in a meaningful way just wants to understand what data sets they can use and get access to it fast." Getting access to data can be challenging without some sort of self-service data access capability. "Sometimes you have to go through three or four different teams to get access to data," Herzberg says. "It can take a week or two."
The TDWI report also indicated a long-standing trend toward easier, more intuitive experiences extending to data integration, data pipelines, data catalog interaction, and monitoring. Survey respondents' top priorities over the next 12 months support this trend. In addition to migrating and consolidating data in the cloud, they intend to prioritize the following key capabilities:
Enabling better data management for data science, AI, and ML

Supporting development and deployment of data driven applications

Supporting expansion in self service Business intelligence (BI) and analytics users

Unifying management of data across distributed systems
BI and analytics platforms remain one of the fastest growing software markets. The capabilities necessary to power these systems are in high demand: self-service analytics, faster discovery, predictions based on real-time operational data, and integration of rich and streaming data sets.
The survey responses also showed that handling an increase in data volume and the number of concurrent users are modernization priorities. And there's pressure to reduce data latency and increase the frequency of updates. The survey showed that one of the most challenging capabilities organizations are dealing with is enabling low latency querying, search, and analytics. Giving users the right data at the right time to answer business questions, solve problems, and innovate with data is critical today and it depends on these capabilities.
#2: Modernization outcomes
The capabilities organizations seek only serve their modernization goals as far as they enable specific outcomes. And it's outcomes that are ultimately driving modernization initiatives. According to the survey, the number one outcome organizations seek to bring about is gaining fuller value from the data they store and capture. Forty-six percent of respondents cited it as their top challenge.
Automating decision-making is another outcome organizations are seeking. Thirty-two percent of respondents rated automating decisions in operations in processes as very important. But it relies on the timely flow of insights into apps, one of the key capabilities identified earlier. Other key modernization outcomes cited in the survey include:
Increase efficiency and effectiveness

Generate new business strategies and models using analytics

Make faster decisions

Strengthen relationships via data sharing

Improve trust and data quality

Increase reuse and flexibility

Reduce costs

Provide authorized access to live data sets

Consolidate data silos
Developers in the survey said they were seeking to embed richer, personalized application experiences, with 52% saying they wanted seamless access to diverse data sets and sources. But first, they'll have to overcome several challenges that so far have proved difficult to solve. Sixty-eight percent of respondents said they face challenges processing streaming data and change data capture updates, and 64% struggle to integrate streaming with fast, high volume queries, and the same percentage said they struggle with combining historical and real-time analytics.
#3: Modernization platform
Modernized problems require modernized solutions. And the one most most commonly cited by respondents was a data platform, which they believe is the key to maximizing value from data. A data platform solves the issue of consolidating unnecessary data silos and ensuring access to data without the hassle of manual intervention or the risk of unauthorized access. Flexibility in the data platform is critical since data environments will continue to evolve, even after modernization milestones have been met.
A data platform is one of the key elements that comprise modernized architecture. The TDWI survey cited several other advantages of unifying distributed data within a data platform:
Simplifying and accelerating access

Discovering data relationships easier and faster

Creating a logical layer for single point of access

Unifying data governance

Reducing unnecessary data movement
Modernized architecture
Fifty-four percent of respondents said they were in the process of modernizing, and 29% were planning on doing so. The most frequently cited architectural feature by those modernizing or planning to was cloud migration from on-premises systems, with the goal being to change the dimensions of what was possible. But it wasn't just shifting to the cloud that respondents mentioned. The survey also indicated the prevalence of hybrid multi-cloud architectures as well, with data integration and management that span distributed data environments. Distributed architectures can lead to higher performance by putting data closest to where it's being used. It also solves data sovereignty issues by putting data where it's required to be due to regulatory jurisdiction. The report also mentions serverless architecture due to its pay-as-you-go computing model and improved business alignment. With serverless architecture, developers can build applications without thinking about infrastructure or traditional server management.