The Women and Trans Coders at MongoDB
Happy International Women's Day from the Women and Trans Coders at MongoDB! The WTC group is a network of women-identifying engineers at MongoDB. We exist as mentors and a resource for each other, and also aim to help diversity flourish. We'd like to share a few of the more exciting goings-on in our group over the past few years.
What We Do
One of the first things we did as a group was to begin facilitating large-scale discussions about diversity at the company. These discussions serve as a casual and welcoming forum for all voices to come together and talk about our culture. We learn so much during these conversations, and they help us focus on specific diversity-oriented goals for our group for the future. Most recently, we talked in depth about allyship and the discussion sparked initiatives across the company, including an allyship talk with the Ada Initiative's Valerie Aurora.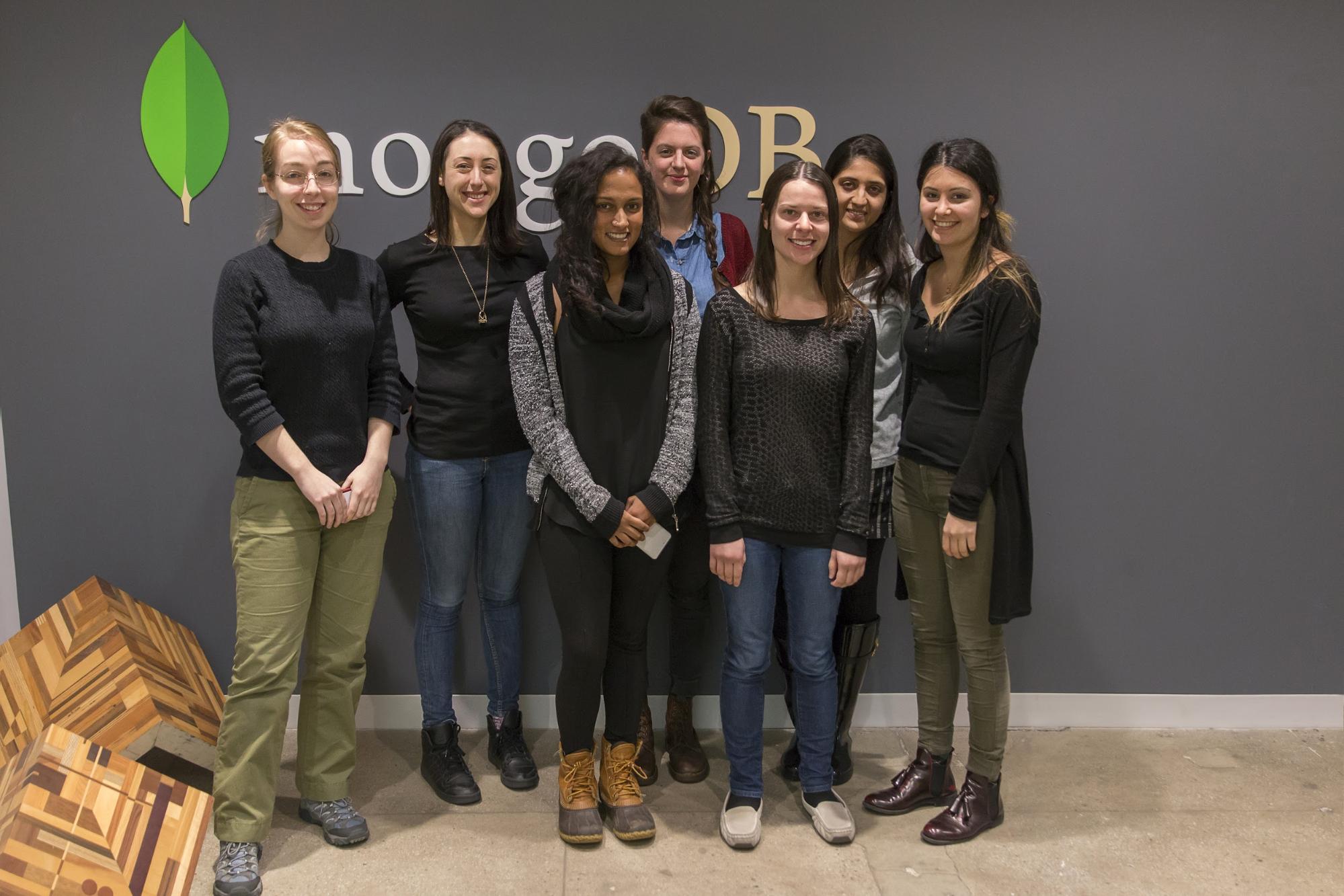 We're also focused on mentoring and providing resources for younger generations of female engineers. Many of us can recall specific women who inspired us to join or stay in engineering, and we want to ensure that our interns find those role models during their time at MongoDB. We run a program with our female engineering interns in which we focus on career development, engineering advice, and general mentorship. We also give tech talks at university and college women's CS groups and attend hackathons and other university events.
Finally, we work to create spaces for women in tech outside of MongoDB to come together. Last year, we hosted a lounge at the MongoDB World conference, featuring lightning talks by female MongoDB engineers, round-table discussions, and networking and social events. We were happy to learn that the conference attendees found this space helpful, and particularly enjoyed getting to meet and work with so many other female engineers.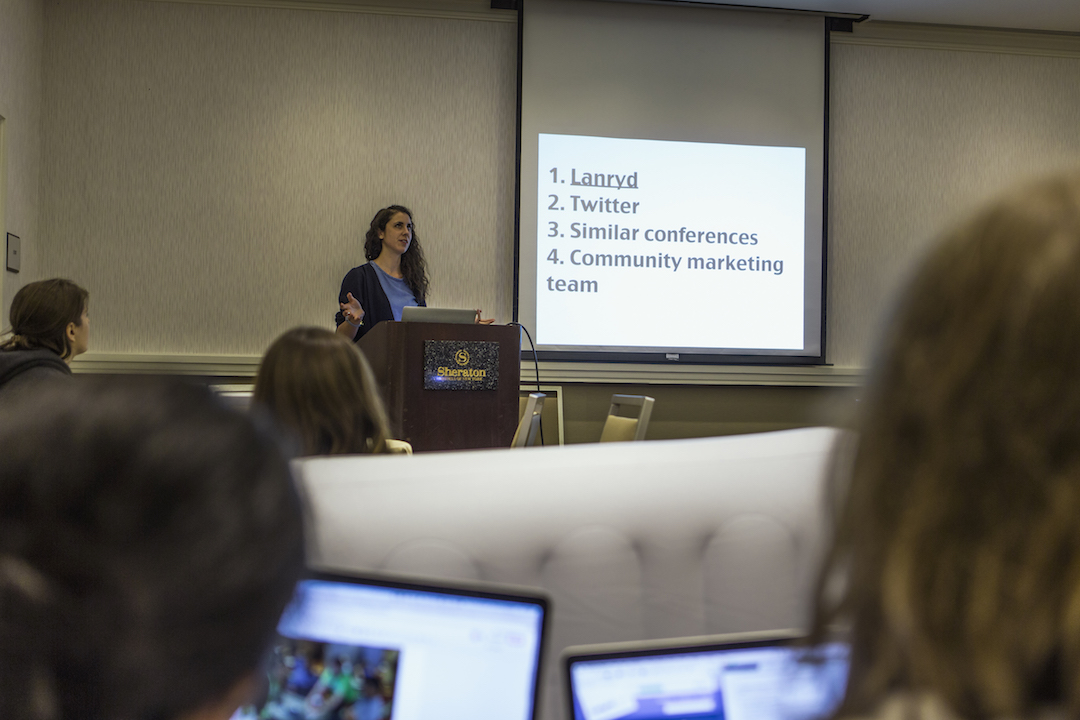 What's next
We're now in the midst of planning a lounge and talks for this summer's MongoDB World 2016 conference. We're thrilled to announce that MongoDB is offering scholarships to female innovators to attend the conference, and we encourage you to apply. If you'll be at World, be sure to stop by!
---
Nominate a female innovator today.
Submit a nomination
---