Starting a Career as a Solutions Architect in MongoDB's Remote Presales Centre
MongoDB's Remote Presales Centre is kickstarting presales careers and helping customers unlock the value of MongoDB technology. I spoke with Chris Dowling and Snehal Bhatia to learn more about the Remote Presales Centre Solutions Architect role, how they're making an impact, and why this is an exciting opportunity for those interested in understanding the intersection of business and technology.
Jackie Denner: Hi, Chris and Snehal. Thanks for sitting down with me today to discuss the Remote Presales Centre. What is MongoDB's Remote Presales Centre team?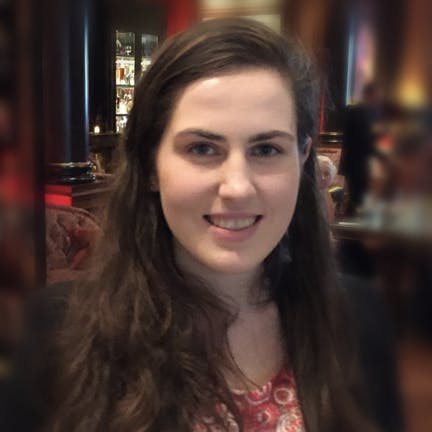 Chris Dowling: The Remote Presales Centre Solutions Architect is an introductory Solutions Architect (SA) role. Our global team is spread across the Americas, EMEA, and APAC, and we are actively growing. We currently have SAs in EMEA covering French, German, Italian, Spanish, and English speaking customers. By joining the team, you'll essentially be in an "incubation" period to gain experience in a presales role and exposure to sales cycles.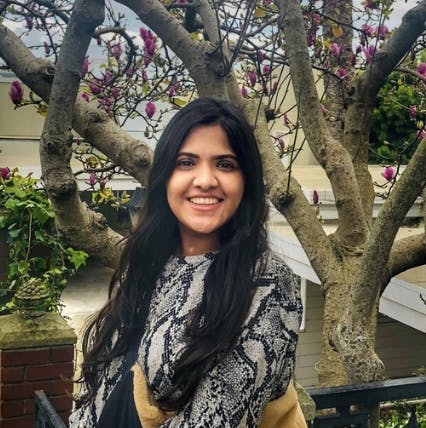 Snehal Bhatia: Yes, this Solutions Architect role is for people who are earlier in their career and might not necessarily come from a presales background. We're not dedicated to particular customers or accounts, rather we cover a wider perspective to help a larger volume of customers across various regions and Sales teams. Not only do we gain valuable experience, but we're able to add value to the sales cycle by way of customer education through enablement sessions and workshops, along with engaging with customers at an earlier stage to bring technical value from the get-go. We're also brought in to help qualify opportunities during discovery meetings. Overall, the biggest gap we see is that customers often have a difficult time understanding MongoDB technology, so we're there to provide clarity, answer questions, and showcase the value of MongoDB.
JD: So, what is a typical week like in your Solutions Architect role?
CD: I've had 15 customer contacts this week. If you're looking at strictly one-on-one sessions, the maximum number of customers someone on our team would handle per week is around 20. If you take into account some of the wider marketing events we help run as well, it could be as many as 100 customers, it really depends on the day. We don't just do account-based activities, we also run wider campaigns like workshops and webinars. Snehal and I also had the opportunity to speak at MongoDB.local London in November 2021 on the topics of read and write concerns and how to set up your database for the tradeoffs you need and how ethical concerns need to be factored into technology and IoT design. We also get the chance to do things outside of core responsibilities and are able to work on side projects if we'd like. For example, I really enjoy management and education so I do a lot with sales reps to help them understand MongoDB technology.
We really do a mixture of things. In a typical week, we'll have one or two webinars, a few security questionnaires which is part of the end of a deal cycle and includes some technical questions that we need to respond to, then we have discovery meetings and prep calls with different reps, and we also have a day dedicated to enablement.
SB: Yes, we have all of these customer engagements but the core of it is the prep that comes beforehand. We end up working with Marketing, Sales, Sales Managers, Product Owners, Professional Services - we work with a lot of different teams to get their insight so that we're able to provide a complete view or solution to the customer. The internal prep meetings are a big part of that execution.
JD: Why would someone move from an implementation role into a Remote Presales Centre role?
CD: Snehal and I both come from an implementation background. I think you should join the Remote Presales Centre team if you're interested in the architecture of how businesses are running their systems and want to see how the sales process works. In this role, we're uncovering the answers to "What is motivating the customer to do this? Why would they buy MongoDB? Does MongoDB work for them?" Every day is different for us. In an implementation role, you end up working on the same system and use cases day in and day out, whereas in our role we get to see everything under the sun of what customers might want to do and get to go in and explore a new piece of technology. It's exciting to see the newest things in tech.
SB: In my previous implementation role the goal was to become an expert on just one of the products, which didn't really help with broadening my skillset. When I came here, I had the opportunity to work with customers from financial services, telecom, banking, IoT, startups, big enterprises, you name an industry or company size and we've done something for them, or you name a technology and we've likely worked with it. That variety is not something you'd get in an implementation role. Not to mention, in implementation roles you're often told what to do. The requirements are already made up and you just have to meet them. In our roles as SAs, we're really influencing the direction of things and understanding the bigger picture and business implications of utilizing the technology. We have the ability to influence customers in a positive way and provide value.
JD: Can you describe the learning curve for someone moving into the Remote Presales Centre from a more delivery-focused role?
SB: I would say that the biggest mindset shift is instead of immediately answering questions, you need to stop and ask why. If someone says "We want to do this" your first instinct may be to respond and say "Yes we have the capabilities to meet that", but really you should stop and ask "Why do you want to do this? What value is it going to bring for you? How is this going to influence your business direction?" You need curiosity to understand what the customer is trying to achieve instead of focusing on solving specific issues and pain points, which is very much the focus in an implementation role.
CD: It's also learning the sales cycle and how sales operates, along with figuring out what drives reps and what they want out of the Remote Presales Centre. Sometimes reps need us to explain the technology and sometimes we're just there for credibility. It's getting in the mindset of partnering with sales not working for sales. There is obviously a technology learning curve as well since MongoDB products are vast and often complex.
SB: I think that extends to the customers we work with as well. Every call you go into you'll be meeting with a different "customer persona". Sometimes you're talking to very technical people like developers and DBAs, so you need to be able to tailor the conversation as per their priorities. But, if you're meeting with the CTO, you need to contextualize it in business terms to relay what the business needs. It's all about understanding your audience and tailoring the conversation.
JD: Aside from databases, what other technologies do you need to be familiar with or are you exposed to?
SB: Everything! When you think of a database, you will never use a database by itself, you have to build an application on top of it. A lot of our role is understanding how the database is contributing to the whole software development lifecycle and overall project. At the end of the day, it's a part of the tech stack, so you have to understand the whole tech stack, the underlying infrastructure, and the application that's built on top of the database. It's not just MongoDB that we talk or learn about, but it's every other database in the market and every technology that the customer is working with. Every customer we talk to is working with a different tool, programming language, or software development methodology, and you need to be able to communicate with them.
JD: How do you stay connected with your colleagues when you are all working remote?
CD: If we're running a workshop it's a team event, so we end up working closely for that. We also have weekly syncs where we talk about what we're working on and talk through challenges, and we have things like enablement sessions and coffee chats.
SB: These sessions are also on a global level so we have the opportunity to work with the team in the Americas. Since we operate on a volume basis, we'll discuss workload distribution and try to prioritize tasks based on people's interests.
CD: Yes, for example, I really like time series and search, so I'll handle a lot of time series and search requests. There's someone else on the team who loves Realm, our mobile database, so we give him all the Realm requests.
JD: Often people are reluctant to move into presales as they don't consider themselves sales-oriented. How would you respond to that?
CD: Stop thinking of it as sales! Think of it as you get to talk to tons of customers about what they think the best technological solution is, and then you can provide insight into MongoDB and how our technology can improve what they're trying to do. It's a really technical job in the sense that you're looking at organizations' architectures and you're figuring out why customers are doing what they do. You get to ask a lot of questions and see a lot of new technology. You could end up building proof of values out of that which means you then get to play around with this new technology.
SB: I think presales is the best of both worlds. You get to interact with a lot of people in various scenarios, but you are the trusted advisor for the customer. You're there to help them and are on their side, which means customers trust and confide in you.
JD: What learning and growth opportunities are there for someone on the Remote Presales Centre team?
CD: You start off doing simple things like learning about MongoDB products, getting ground knowledge, learning customer stories, and understanding why customers use MongoDB. Then you move on to discovery calls with customers and learning how to scope things out for yourself. From there, as you spend more time in the Service Centre, you slowly get further and further through the deal cycle. For example, a few months ago I was in a workshop to determine the technical feasibility of MongoDB's solution after we had already worked with the customer to determine business objectives and requirements. You eventually go through the whole sales cycle with the goal being that you can execute the whole sales cycle by the time you leave to go into the field.
SB: Since the Service Centre is a somewhat new team for MongoDB, you're also part of discussing processes and helping determine what makes the team most efficient. You get to contribute to building a whole new team and company right now, which is not something you would get in a mature team with defined processes.
CD: As the team grows there are a lot of mentorship opportunities as well. MongoDB is growing so quickly that new sales reps come in and are great at selling, but they don't always have a technical background or understand MongoDB's value proposition. We are that technical backup for them, and this allows the field SAs more time to do the really deep technical things that we'll eventually get to do once we move into a more senior position.
JD: Why should someone join your team?
CD: You have the opportunity to learn so much about MongoDB's technology and sales cycle, and you get to meet anyone and everyone. I could be talking to a Product Manager in the morning about the newest release and a Customer Success Manager in the afternoon. You really get to meet the whole organization. You'll have a lot of internal visibility which is great because it also provides pathways to transfer internally if you want to.
SB: You don't get this visibility in most other roles because you're usually aligned to a region or team. Here, we get to meet everyone in Europe. Chris and I put together a spreadsheet of all of the sales reps in Europe and there's only 12 we haven't had the chance to work with yet. Not only do we get to work with all the reps, but we also work with Product Managers, Customer Success, Marketing, Information Security, plus all of their managers. It's a great way to get introduced to the company.
Interested in a Presales career at MongoDB? We have several open roles on our teams across the globe and would love for you to transform your career with us!