Solving Customer Challenges: Meet Consulting Engineer Paul-Emile Brotons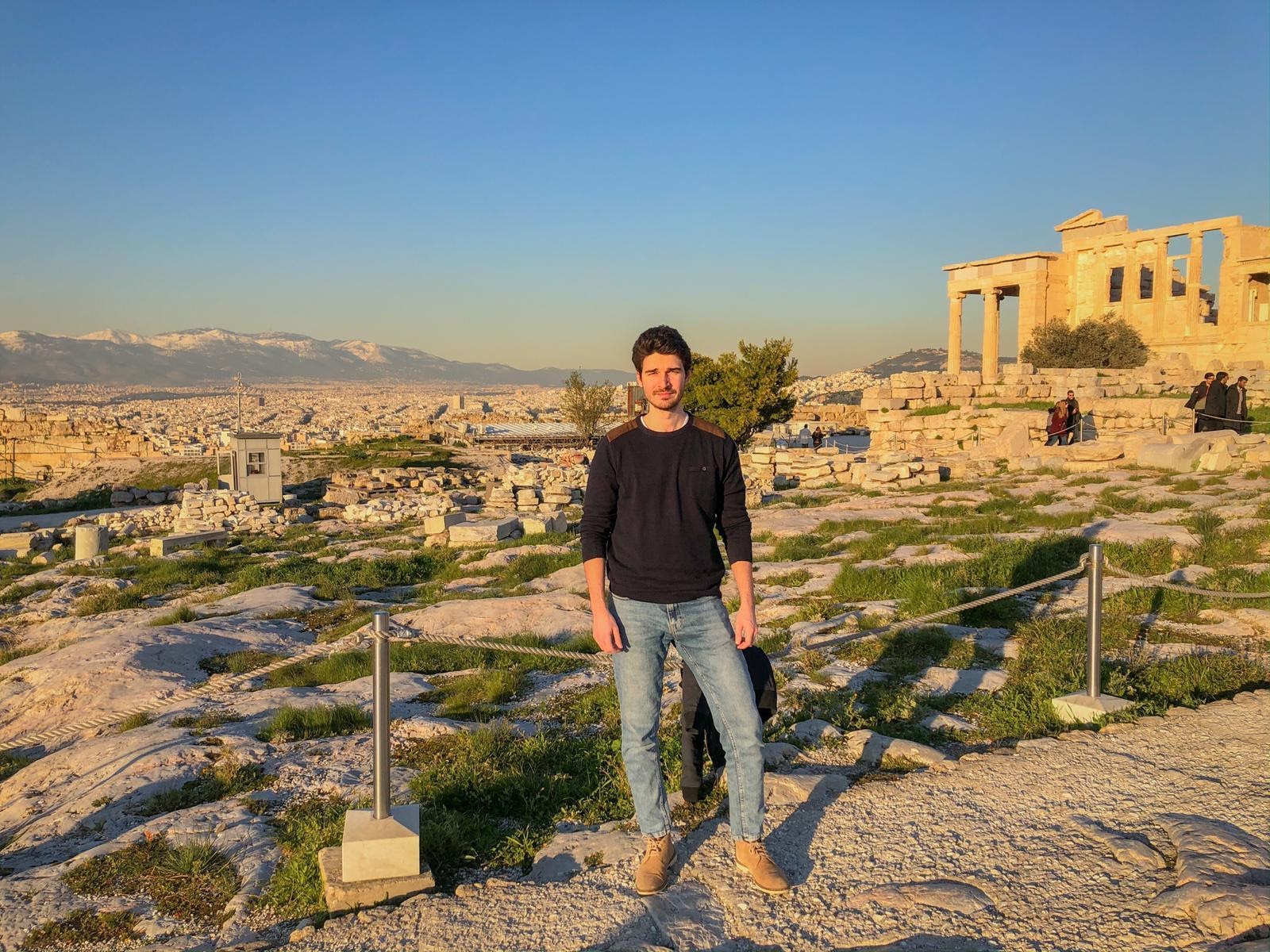 Our Professional Services team is growing. Hear from Paul-Emile Brotons about his Consulting Engineer (CE) role, the types of projects he works on for customers, how he continually learns, and what makes this role a great opportunity for people with technical backgrounds who enjoy solving a variety of problems.
Jackie Denner: Thanks for sharing your experience as a Consulting Engineer. Can you tell me about the Consulting Engineer team within Professional Services at MongoDB?
Paul-Emile Brotons: I joined MongoDB a year and a half ago. The Consulting Engineering team is responsible for assisting customers at every stage of their MongoDB journey to ensure they are successful. We assist customers with training, database design, architecture design, code reviews, preproduction audits and reviews, setup, and health checks. I'm part of the South European team and I'm based out of Paris, but the Consulting Engineering team is worldwide. Since we are solving challenging problems, the team is very close and meets daily to share ideas and discuss solutions. I always have colleagues available to help at any time of day.
JD: As a junior engineer, why did you opt for a Consulting Engineer role instead of a traditional Product Engineer role?
PEB: Before joining MongoDB, I was a full-stack engineer at a French startup specializing in revenue management. I learned great technical skills there, but, in the end, I felt I was missing the big picture: What other stacks exist on the market? What tools are other engineering teams at big companies or startups working with? That is exactly what the Consulting Engineer role made possible for me. Since our projects are usually short-term, a typical CE may see 50 projects in a year. In my current role, I have been working with almost every new and exciting technology. I also get to learn how people within product and engineering work in other organizations. I find this very valuable, and it's not something you can easily find in a traditional Product Engineer role.
JD: What does a day in your role look like?
PEB: CEs are assigned to "missions," which typically range from one to four days and concern a specific customer. Longer-term projects can span several months. My role generally starts the week before. Before each mission, I try to set up a short preconsult session where I meet with customers and discover the topics they want to discuss. Then, on the day of the mission, I provide training, performance evaluation, tuning, and more.
I learn a lot in my role, and I try to find solutions to all the difficult problems the customer has not been able to solve alone. It's challenging and very rewarding. In some cases, I may not be assigned to a customer and I will be working on preparation and continuous learning. I appreciate the liberty my role gives me.
JD: What was your onboarding like, and what learning and growth opportunities are there on the Consulting Engineer team?
PEB: To be completely honest, I was a bit scared when I joined. I was very impressed with the way people work here, and I had a feeling it would be hard for me to onboard. However, the ramp-up process is so well-done that it almost felt easy. The first weeks were dedicated only to training. First, we have to learn a lot about MongoDB. A CE is a database expert. Since almost every software needs a persistent layer, this expertise is very valuable. Second, we have to know our stuff when it comes to Linux, networking, cloud providers, architecture, coding, and more.
Afterward, everything is done to gradually increase the level of difficulty; complex missions are not delivered by new hires. Management is really careful about that, which is reassuring. Once a CE is performing well in their role, they may be promoted to Senior and then Principal grades. Many of us also study to pass certifications. I will soon start studying for a Linux sysadmin certification. The management team is very supportive and encourages continuous learning.
JD: How do you interact with other teams at MongoDB?
PEB: The CE role requires a lot of interaction with teams such as Sales, Presales Engineering, and Product Engineering. Consulting Engineers can be leveraged to help Sales and Solution Architects before the sale happens, since we are seen as trusted advisers. We also often speak to product teams to discuss the inner workings of a product, feature, or system. I've had the opportunity to meet many people within MongoDB.
JD: What is one of the most interesting or challenging projects you've worked on?
PEB: It is honestly difficult to choose, but I would pick a long project I worked on with a major container transportation and shipping company. It was challenging given the scope of the project and the number of interactions and subjects I had to deal with.
The project was key for the customer, and it was technically demanding. We had to review the whole application architecture; analyze the front end to infer the requests and schema design needed on the database side; work with a wide range of professionals, including developers, solution architects, Linux engineers, and project managers; and test that everything would happen as expected. It was a great learning experience, from both a personal and professional perspective.
JD: What makes someone successful in a CE role?
PEB: Aside from sufficient knowledge of computer science, the CE role requires good communication and problem-solving skills. You have to know how to listen to and understand the problems customers encounter before you can think of a solution. Good customer contact is often the key to a mission's success, and it makes the difference between a satisfied customer and a happy customer.
JD: What advice would you offer someone looking to move into Professional Services at MongoDB?
PEB: First, prepare well for the interviews — study up on algorithms, two programming languages, and basic database and hardware concepts. The interviews can be challenging, and there are a lot of rounds.
Second, I would advise candidates to look at the beginners course on the MongoDB University website. The courses are free and they're the best I have done on the web so far. Going deeper into learning MongoDB before joining the company saved me a lot of time.
Last but not least, I would encourage candidates to contact CEs at MongoDB to get a clear view of the company and the role. My colleagues and I are more than happy to answer any questions that might help someone decide if this role is the right fit for them.
Interested in a Professional Services career at MongoDB? We have several open roles on our team and would love for you to transform your career with us!