Solving Complex Technical Challenges with MongoDB's Technical Services Team
MongoDB's Technical Services team works with our customers to ensure that their MongoDB deployments are running at their best. From a query performance question on a test Atlas cluster to helping upgrade large self-hosted sharded clusters run by some of the world's best-known global enterprises, the Technical Services team is available 24/7 to help our customers with any MongoDB product or feature. This deeply technical team is distributed globally, with a variety of backgrounds and expertise to ensure that they can best address any new issue or question. In addition to solving these complex customer challenges, the team also works on internal projects such as software development of support tools for performance tuning, benchmarking, and diagnostics.
Hear from three team members about their career journeys and role within Technical Services at MongoDB.
Francisco Alanis, Senior Technical Services Engineer, Austin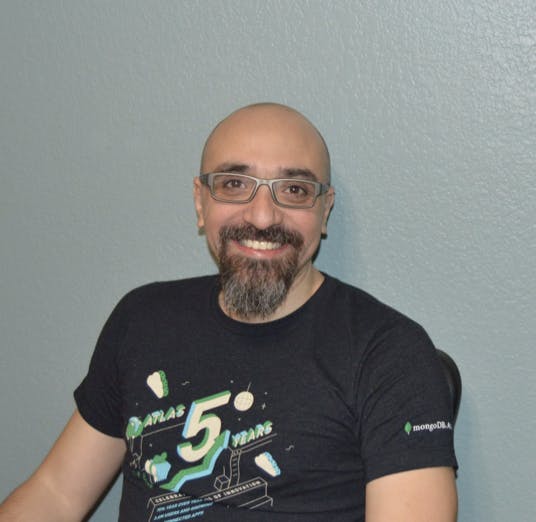 Tell me about your journey into tech. How did you get to where you are today?
I've liked technology ever since I was a little kid. I grew up in a small border town in Mexico where my opportunities to learn more about technology were limited to books and magazines. However, I was fortunate enough to be able to visit the U.S. every once in a while. My favorite store to visit was Radio Shack, where I could be more hands-on with technology and inspired by what I found.
I eventually started some more formal training in electronics when I did my junior high in a technical middle school, which offered the chance to get a technical degree by the time I started high school. Those days I was studying the basics of how computers worked as a side project, and I felt more attracted to that, but I didn't have access to an actual computer. After several months of savings, my dad was able to buy a computer at my insistence. From that moment on, I started to learn everything I could by poking and prodding and getting every computer magazine I could. I couldn't get access to the Internet until much later.
During high school, I moved to the U.S. and started living on my own at about 17 years old. My main objective back then was to get into a college to study computer science or computer engineering. I still had to finish high school but was sent back to 9th grade due to my poor spoken English. I didn't let that stop me, though. I dropped out and got my GED a few months later, my Associates in Arts from a local community college two years later, then got accepted at the University of Texas - Pan American (now UT Rio Grande Valley) after that. There, I worked on projects specializing in networking, distributed systems to solve Physics problems (processing of LHC data), and later on, computer-assisted protein alignment. I completed my Master's degree a few years later and graduated, married, and started working at IBM all in the same week.
At IBM, I worked on Power VIOS Virtual Device Drivers, then AIX Network Device Drivers where I got experience in diagnosis, testing, and SR-IOV driver implementations, and finally at Watson Health where I worked as a DevOps engineer until 2017. In 2017 I started working at MongoDB as a Technical Services Engineer.
What has your career path looked like at MongoDB?
Before starting at MongoDB I had been working for almost 10 years as a developer, but I had no experience interacting directly with customers. In addition to that, my experience was deep in very specific types of technologies, but my breadth of knowledge wasn't great beyond what I could learn on my own from personal projects.
Because of these limitations, my main goals when I started at MongoDB were to get better experience communicating with customers and to expand my breadth of knowledge. In these last four years, I can say I've done that and much more. I still feel a great sense of pride and accomplishment every time I start a call with a customer to assist in an emergency situation and end that call with either a crisis averted or with the customer confident that they are in good hands, knowing their problem will be handled not only by myself but by the full Technical Services team backing me up. Four years ago, I couldn't even imagine being able to offer that kind of service with the level of confidence I can today.
In addition to that, it is a world of difference having experience in the design and development of applications versus actually seeing those applications used in the real world, especially the day-to-day consequences of design decisions that may seem inconsequential as a developer but that can profoundly affect customers' usage patterns and views of a product. It's also interesting to see how different product stacks that include MongoDB can have different effects on the database, both positive and negative.
What is the most enjoyable part of your role at MongoDB?
Undoubtedly, the best part of MongoDB is the people I work with. I'm very grateful to have the opportunity to work daily with colleagues that are not only very smart but are also very passionate about technology and solving problems. On top of that, they are more than willing to share their knowledge.
Our work in Technical Services is very collaborative since there's no single person that knows everything about the data platform. We are exposed to all kinds of different and sometimes unique issues. These issues frequently create learning opportunities that we then share with the team.
Additionally, because MongoDB is being used in all kinds of use cases with both mature and emerging technologies, we get a lot of exposure to different solutions used in the field. This can give you accelerated experience in any well-known or new industry trends.
Linda Qin, Staff Engineer, Sydney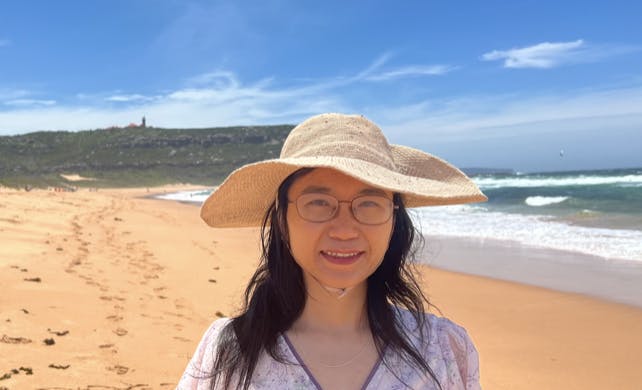 Tell me about your role as a Staff Engineer.
My day-to-day job includes casework and project work.
When I start my day, I first review the cases in both my own queue and the support queue, then work on the cases based on the urgency and severity. Normally my team responds primarily to the cases submitted by our customers on the MongoDB Support Portal. For critical issues, we'll set up or join a call with the customer to resolve the issue. I am experienced in MongoDB core databases utilizing sharding, so I regularly help the team with questions in these areas.
I am also the Named Technical Services Engineer (NTSE) for some customers. Our NTSE service is a premium enterprise support offering. MongoDB NTSEs work closely with designated customers and have a deep understanding of their environment in order to provide holistic, context-sensitive support. I join regular NTSE meetings with our customers to review opened issues, work on planned activities, and follow up on cases for them.
Aside from the casework, I contribute to projects that help improve our productivity. For example, a colleague and I worked on a sharding analyzer to analyze the metadata in a sharded environment. Sharding is a method that MongoDB uses to distribute data across multiple machines. The sharding analyzer can be used to help us understand the data distribution and diagnose issues more efficiently.
How do you collaborate with other teams and engineers in your role?
Sometimes a case covers multiple areas and different subject expert teams work together to help our customers. For example, when an Atlas customer reports a performance issue, the issue could be caused by under-provisioning or could be related to the queries or indexing configuration. In those cases, I work with my colleagues from the Atlas support team on the investigations into the core database.
Within the Technical Services team, we have technical experts with deep experiences and particular responsibilities surrounding their subject matter area. For example, we create a product report to highlight the main pain points and highly-demanded feature requests for the product team. We write Knowledge Base Articles to share internally and with our customers. Additionally, we are often involved in the early stage of new products to review the product description and scope documents and provide feedback based on our field experiences.
I am a technical expert in sharding. Apart from the above contributions, I have been working on growing the Technical Services team's skills in this subject area. I have developed a sharding workshop that provides a real sharding deployment with many exercises. New hires or anyone on the support team can use this workshop to get hands-on experience with common issues related to sharding and to gain additional knowledge on the topic of sharding. I am currently working on adding functions to our internal diagnostics tool to automatically analyze MongoDB logs for issues on sharding.
What are you most looking forward to in 2022?
For MongoDB Technical Services, I am looking forward to more talented people joining our team. We currently have lots of openings in many different locations.
For myself, I would like to continue working on projects related to sharding and issue diagnosis. I also plan to work with the other sharding experts to complete the next level sharding workshop, which includes some deeper exercises and knowledge on sharding.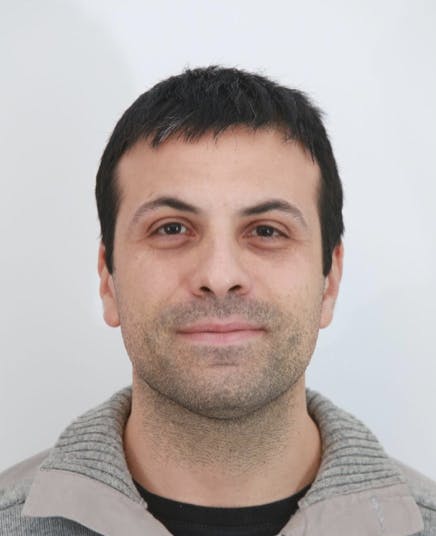 Tell me a bit about your career journey at MongoDB.
I started working at MongoDB in 2015 as part of a small team of six Support Engineers in our Dublin office. The company grew considerably, and I had the opportunity to move back to my country (Italy) to work as a remote Technical Support Engineer in 2016. This role started as an undifferentiatedTechnical Services Engineer for any MongoDB product, but I then began to specialize in supporting our enterprise applications and integrations, a focus that was created the year after I started. This team specializes in supporting Ops Manager, Cloud Manager, and other applications that MongoDB provides in addition to MongoDB Enterprise Server. Over the years I became a Senior Technical Services Engineer, then a Technical Team Lead, and finally a Staff Engineer which is my current role.
How has Technical Services leadership supported your career growth?
The Technical Services leadership team supported me greatly through the years. I've been given the opportunity to take on increasing responsibility and lead many internal projects, teach and coach new team members, and work together with other teammates to continuously improve our MongoDB Support Service to match our growing company needs and expectations. All of these experiences helped me become the Staff Engineer I am today.
What types of activities do you take part in as a Staff Engineer?
Besides daily casework like all other Technical Services Engineers, as a Staff Engineer, I try to track and contribute to the resolution of major customer escalations and product issues. I've been coordinating training and internal tools efforts together with my teammates. Coaching, training, and collaborating with teammates is something that happens continuously over the day, every day.
I am also involved with the Technical Experts Program in our organization as an "Expert Champion" (I help recruit new Experts) and as a member of the Ops Manager Experts Team. Within the Experts program, we collaborate with our Product and Development organizations by sharing feedback with them regarding product features and issues, and we also suggest and discuss future improvements in our products.
Interested in a career in Technical Services at MongoDB? We have several open roles on our teams across the globe and would love for you to transform your career with us!