Sales Development Series: Meet the North America Account Development Team
Sales Development is a crucial part of the Sales organization at MongoDB. Our Sales Development function is broken down into Sales Development Representatives (SDRs), who qualify and validate inbound opportunities from both existing and prospective customers, and Account Development Representatives (ADRs), who support outbound opportunities by planning and executing pipeline generation strategies. Both of these roles offer an excellent path to kickstarting your career in sales at MongoDB.
In this blog post, you'll learn more about our North American outbound team, which is divided into territories covering North America West, North America Central, New York City and the Mid-Atlantic, and New England, East Canada, and the South East. Hear from Regional Manager Jordan Gregory and a few Account Development Representatives about the ADR role and how MongoDB's sales culture enables employees to grow and succeed in their career.
An overview of Account Development in North America
Jordan Gregory, Regional Manager of Sales Development for New England, East Canada, and the South East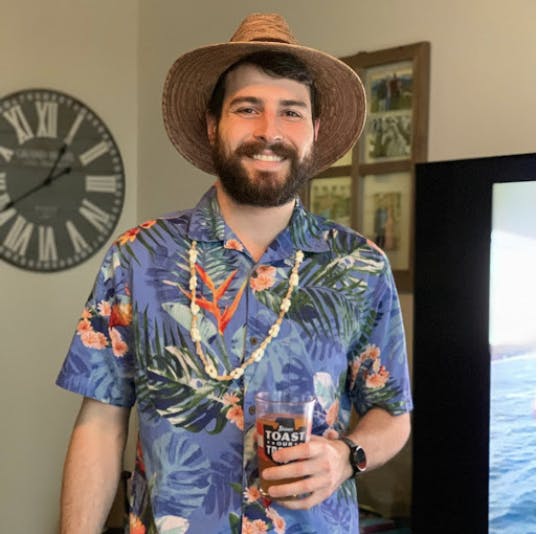 Account Development at MongoDB is crucial to the success of our sales organization, being the first point of contact with all of our prospective customers. We partner with our incredibly talented Enterprise Account Executives to find new business opportunities within some of the largest and most complex organizations in the world across a broad range of industries (financial institutions, video games, telecommunications, insurance - you name it!).
The Account Development team culture is one of extreme ownership. It's about controlling what we can control, building off of each other's strengths, enjoying working together, and holding ourselves and each other accountable for growing and failing forward every day. If you work hard, you play hard, and that culminates in a lot of fun with this incredible group!
MongoDB has a growth-focused culture. Our management and Sales leadership team take learning and development seriously, and the most successful individuals on the Sales team are those who are committed to growing and learning in their role. MongoDB is an open-source data platform company, and I firmly believe that if you can sell an open-source data platform, you can sell anything. This is one of the most challenging places to sell and because of that, and the focus on growth and development, I've seen countless people (including myself) take their careers to new heights.
The hardest part of sales is prospecting, and it's something we train our ADRs on extensively. You'll learn how to identify your Ideal Customer Profile, execute deep discovery and qualification, and progress deals forward to Qualified Pipeline. You'll also go through our Sales Bootcamp and on-the-job training. Another product of the ADR program is the massive impact we have on revenue which allows folks to build their internal brand and make lifelong connections. On top of that, we have structured upskill programs to set our ADRs up for success in the next role that they're pursuing internally, whether that's as a Cloud Account Executive, an Associate Account Executive, or other non-direct sales roles like Customer Success and Field Marketing. We've also had internal promotions from the Sales Development org to Sales Enablement. At MongoDB, there is a lot of mobility to progress your career in the direction you want, and you'll be truly valued as a person rather than an employee number or a revenue target.
Hear from some team members
Andrew Brownlee, Account Development Representative for New York City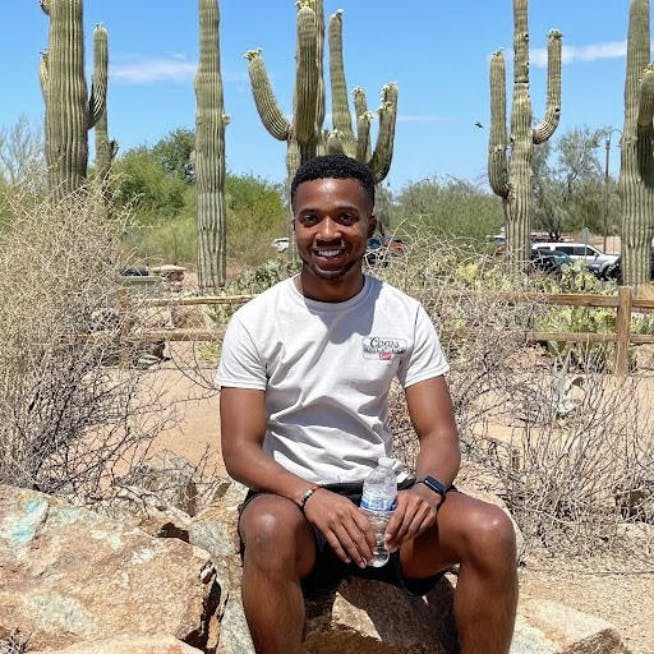 I joined MongoDB because it seemed like a great place to start my journey to being an Enterprise Sales Executive in the software industry. The people here have a winning mentality and operate as a team when faced with a challenge. The products are world-class and we invest heavily in R&D. MongoDB also has a process called BDR to CRO that's geared towards developing and promoting sales talent year over year. The most exciting part about working here is the opportunity ahead.
To be successful at MongoDB takes conviction, drive, and curiosity. You have to be firm in your opinion that our technology can transform an organization for the best. You must have the drive to push when it's easy, and when it's hard. The best ADRs are focused on being effective with their activity day-to-day and aren't dissuaded by how easy or hard that particular quarter is. Curiosity will help you grow in your career. It'll also help you get the respect you need amongst your stakeholders.
Maria Dorsey, Account Development Representative for North America Central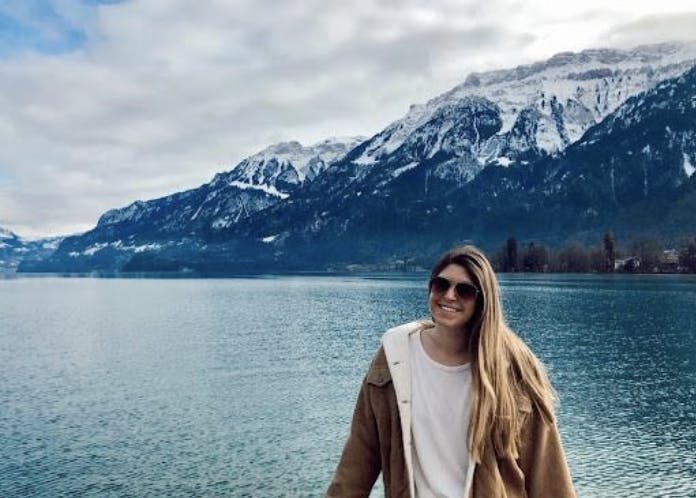 I joined MongoDB because I was looking for a challenging yet rewarding start to my software sales career. It was clear to me throughout the MongoDB interview process that there is a huge emphasis on growth and development which is exactly what I was looking for.
During my onboarding, I received a lot of support from my team. Although learning the MongoDB value proposition, products, and sales process can seem overwhelming, my team set aside time to ensure I was ramping up successfully. My manager also took the time to listen to my concerns, talk through tech fundamentals, walk through use cases I was unfamiliar with, and was an ally that I could depend on.
What makes me stay at MongoDB is the opportunity for growth, the culture of the Sales Development organization, and the collaboration with enterprise reps and management. I've been extremely lucky to learn from and work alongside Enterprise Account Executives, Regional Directors, and my Regional Vice President who all truly care about my growth and success. The biggest thing that makes someone successful as an ADR is their willingness and eagerness to learn. MongoDB doesn't necessarily care if you come from a software sales background (some of the best ADRs have not), but rather your ability and eagerness to learn the tech, sales process, and stakeholder management. These characteristics are a great foundation for building a long successful career at MongoDB.
Vlad Pak, Account Development Representative for North America West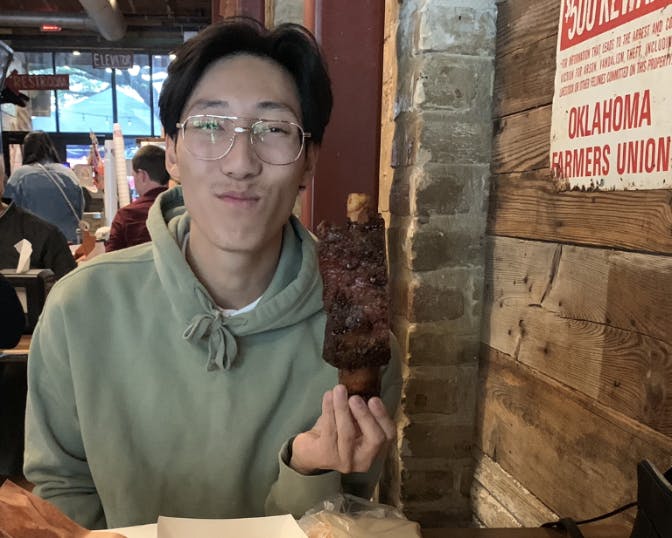 I joined MongoDB because I wanted to challenge myself and gain experience working in enterprise sales. MongoDB is an incredible company that offers many opportunities for personal, professional, and financial growth, but the thing that keeps me happy here is the culture. I am surrounded by driven and intelligent teammates and leadership that cares about my success. It's great to be supported from an employee-first perspective.
I think the two key traits that make someone successful on my team and in my role are proactiveness and curiosity. Many of our team members are proactively sharing insights, collaborating, and facilitating engagement with each other which benefits us all and drives us to be the best ADRs we can be. Curiosity is the bread and butter of any successful sales professional and will directly impact the quantity and quality of the meetings we set, helping us attain our quotas! I am looking forward to growing my career with MongoDB in a closing role and taking on the challenge of owning my own sales cycle. It's exciting to work for a company that is leading the charge in digital transformation and changing the way enterprises approach technological innovation. It has been a great learning experience so far, and I can't wait to see how the organization will grow and evolve along with my career!
Interested in joining the sales team at MongoDB? We have several open roles on our team and would love for you to transform your career with us!