MongoDB's Partner Presales Team: Modernizing in a Cloud Era
Hear from Prasad Pillalamarri, Director of Worldwide Partner Presales, to learn more about MongoDB's Partner Presales team and how they're enabling partners to solve customer pain points using MongoDB.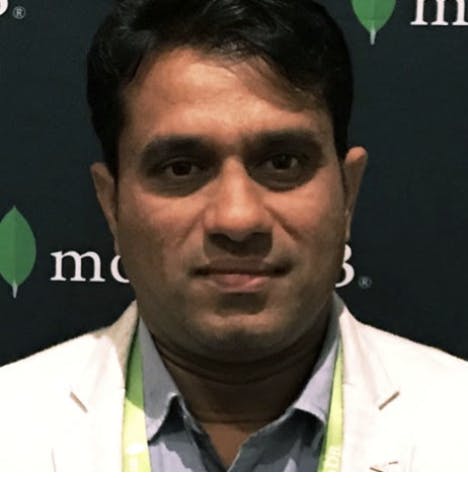 In February 2017, I changed my career by making the move to MongoDB as a Principal Architect after being Practice Director at a large system integrator. Prior to that, I worked as an Enterprise Architect for a database company as well as a Lead Developer for a SaaS based telco product. While I experienced rapid career growth prior to joining MongoDB, MongoDB enabled me to take my career to extraordinary levels while making an impact on the organization. When I first made the move to MongoDB, I was responsible for supporting all of our global system integrators. One year later, I incubated the Presales team to support Global System Integrator (GSI), Independent Software Vendor (ISV), and Cloud Partners. In 2020, I had the chance to build the Partner Presales support team for the Americas and Europe while also helping the boutique system integrators build tools and accelerators on the MongoDB cloud data platform. Today, I run all of Worldwide Partner Presales at MongoDB.
This blog post provides an overview of Partner Presales at MongoDB, along with some insights into Partner Presales for companies in the era of open source and cloud, especially as many companies are turning into software companies.
What is Partner Presales?
The Partner Presales team at MongoDB not only focuses on lead qualification and pipeline generation but also helps partners with building solutions, production checklists, and production life cycles.
Through the years, my team of Partner Presales Solution Architects has been part of the Modernization Program at MongoDB. This program helps System Integrators, Cloud, and Tech partners to build frameworks, solutions, and accelerators that move data workloads and applications from legacy relational and mainframe databases to the MongoDB data platform. The team has worked with Cloud and ISV Partners to build key integrations for MongoDB Atlas with cloud native technologies. My team has also designed the widely accepted certification on Modernization (SI Architect certification) where we help system integrators train consultants who can work with customers globally on data center exits and cloud modernization initiatives.
Modernizing for a cloud landscape
Traditionally, database technologies and technology products are led by a large practice or a centralized architecture team at customer locations and partner organizations. However, with fast-scale DevOps and Cloud adoption, technology and product selection is becoming a hybrid model of centralized team inputs and account level or business team decisions. Partner Presales at MongoDB observed this pivotal change and pioneered working with practice leaders (of application modernization, global infrastructure, data & analytics, internet of things, digital & mobile practice teams), dedicated cloud practitioners, and account level architects. With our help, they're able to modernize to MongoDB Atlas, our cloud data platform, to build frameworks for data center exit, develop solutions that are focused on vertical and horizontal cases for change, run proof of concepts for production use cases, and document proof points or win wires to present to the customers. It is also becoming imperative for technology product partner presales teams to work closely with presales specialists across cloud service providers. My team triangulates with cloud service providers with whom we present cloud integrations to system integrators and identify and discover use cases where MongoDB would be best fit to resolve the business pain points.
How does Partner Presales work with other MongoDB teams?
The Partner Presales team at MongoDB also constantly interfaces with Professional Services, Product Management, Marketing, and Industry Solutions teams. We run dedicated sessions with Product Management to review, certify, and validate requirements around cloud integrations and migration solutions built by partners. We collaborate with Partners to design, code, and execute the product integration projects. The MongoDB Professional Services team helps us certify product solution implementations built by partners and validate the relevancy of various components according to customer demand. We bring these solutions to the larger field presales team through our monthly presales newsletter. We also host Partner Presales office hours, where we collect feedback from the field and also identify accounts where partner solutions are the right fit to accelerate deals.
The Partner team and the partner ecosystem helps our sellers and sales leaders achieve their sales numbers. MongoDB Presales Solution Architects who support the partner business are some of the best in the industry and face unique challenges. The role is multifaceted, constantly evolving, and must have in-depth technical knowledge, communication skills, sales skills, product management, project management, and architecture design skills.
MongoDB's Partner Presales team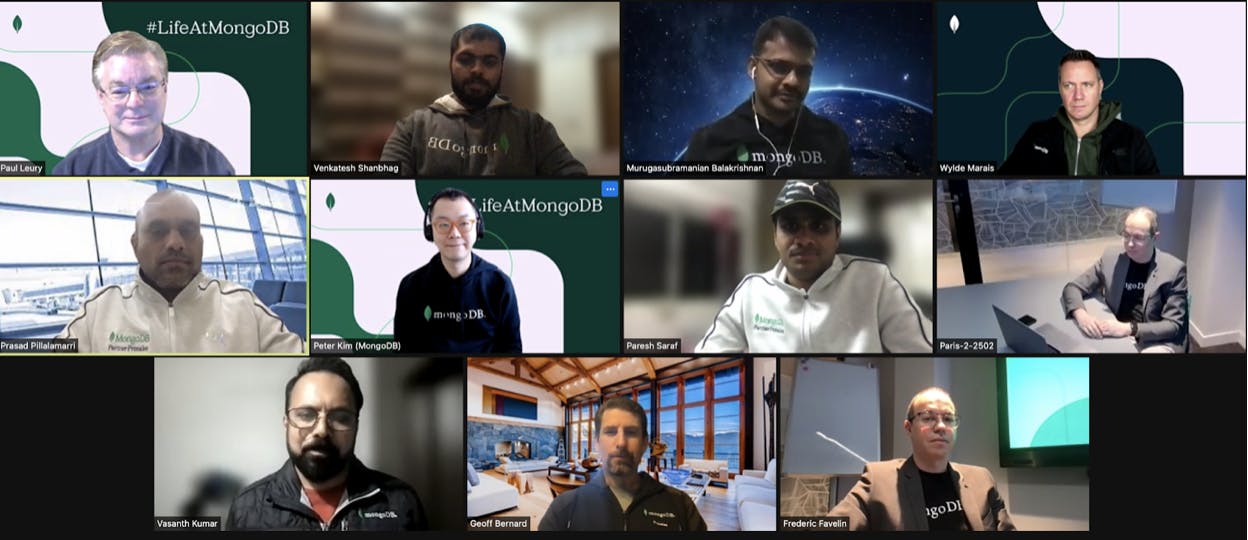 There are four groups of Partner Presales Solutions Architects at MongoDB: Americas and EMEA in the field, Partner Solutions, and ISV Partner Presales. We work remotely as we stay close to the partners to help them take MongoDB into production.
The team takes pride in building world class solutions and go-to-market strategies with partners. Field Partner Presales Solutions Architects bring in great feedback on what vertical-based use cases (payment modernization, trade settlement platforms, ecommerce modernization, low latency product catalogs, healthcare interoperability, single view of claims, gaming) and horizontal cases for changes (mainframe modernization, legacy modernization, single view, microservices, real-time analytics) are relevant in the field. We constantly review these use cases and the partner solutions to identify industry grade solutions and modernization frameworks. Like the existing team, new hires get a chance to work across these areas and also interchange roles at the right time. This helps with mastering both soft skills and technical skills.
Hear from the Technical Directors on the team
Paresh Saraf, Technical Director, Partner Presales, Global Partner Solutions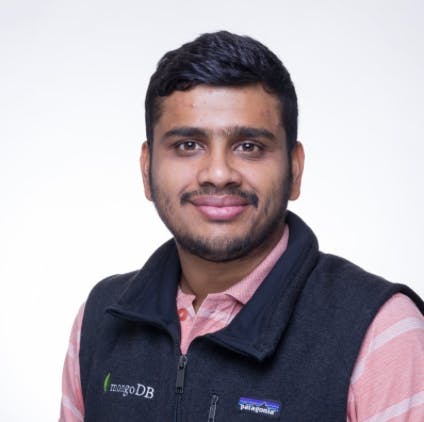 I was the second member of the Partner Presales team at MongoDB when I joined in 2018. I began supporting Global System Integrator partners. I come from a core development background working with core tech companies, so I was intrigued with building solutions along with partners that can help businesses rapidly recognize the value of moving to MongoDB. This enabled me to take on additional roles supporting cloud and tech partners. I have acted as a Solutions Architect, Presales Engineer, Developer, Product Manager and more. Never in my career have I been in such a dynamic role. I have days where I am working with large customers to help them migrate from legacy landscape to MongoDB using our partner solutions. Some days, I work with tech and cloud partner engineering and product teams to add new product capabilities to better support MongoDB. I also write blogs, come up with tutorial videos to evangelize the products we have built, help partners understand the power of MongoDB Atlas, and much more.
We started building a specialized team which we call "Partner Solutions" in the last couple of years. Right now I have a couple of members supporting Global, Medium, and Boutique SI partners. These team members have immense experience working as part of large system integrators building great technology solutions for customers. For instance, we have a dedicated person from a strong product background who works with technology partners. We will also be adding a highly experienced cloud expert who has worked with large enterprises on cloud migrations and a rockstar mainframe modernization architect who can build programs in this area. Our vision is to build a team of folks who are specialized in key areas aligning to our strategic initiatives. We are on the verge of building a world class Partner Solutions team!
Geoff Bernard, Technical Director, Partner Presales, Americas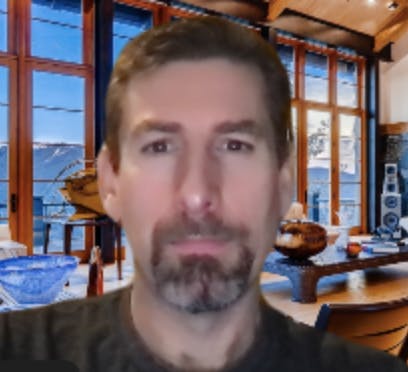 On the Americas Field Presales part of the team, we work to identify places where technical solutions make sense for our partners and us to co-present solutions to customers. What this means is that we have the interesting challenge of identifying common architecture patterns which will be meaningful - across system integrators, cloud providers, and ISV/OEM's. What this also means is we get to be a part of helping our customers truly modernize their stacks, especially as they move to the cloud. We've been designing and architecting solutions for decades, and, in this case, we are joining forces with system integrators and cloud service providers and have access to growing a mind-bending network of great people who like to build, too. The fact that MongoDB is the best data platform in the market means clients love working with the product. Partnership is a key ingredient to that success. What we get to accomplish here is just amazing.
Frederic Favelin, Principal Solutions Architect, Partner Presales, EMEA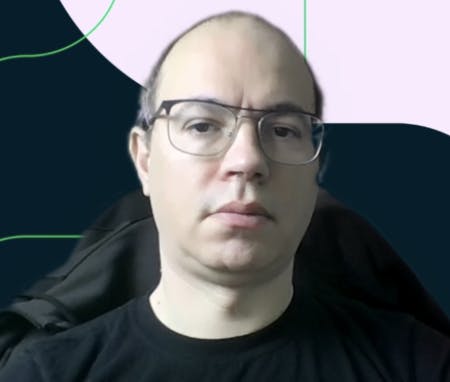 The mission of the Field Pre Sales Partner team in EMEA is to create a sales pipeline for our direct sales team by identifying mutually beneficial opportunities with SIs, cloud providers, and ISVs. The Field Partner Solutions Architect's primary responsibility is to influence partners towards solutions on MongoDB through enablement and evangelism. Our team is split by geographic region and follows our sales team organization. By getting a dedicated focus on our key partners, called "Power of 3", we need to be an X-factor for the field team. Our Modernization Toolkit helps our customers get a full end-to-end solution implemented, and System Integrators provide both program direction and the team to modernize the applications. They are key actors to help us on the field to deliver successful projects.
Vasanth Kumar, Technical Director, Partner Presales, Global ISV programs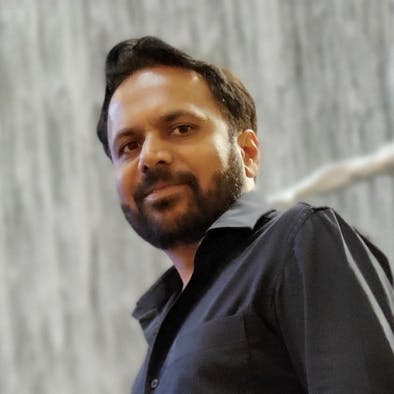 Independent software vendors are a critical part of our business. It's very important for us to help our ISVs build a successful and competent product to attract their end customers. I work closely with the ISV in a longer engagement to help them solve, architect, and develop the product by leveraging best practices with MongoDB. I work with initiatives like Design and Win to help ISVs modernise their platform with not just the Database but the complete ecosystem, including:
a) How DB objects of the legacy systems will be transformed and remodeled to MongoDB
b) Handling the impact on the middleware and application layer
c) Data migration and validation
d) Switch over strategies
e) Helping them with sizing to achieve NFR and proposing best deployment architectures
Additionally, under our startup program, I work with startups to make them successful by guiding them to realise their concept into a scalable product. The exponential adoption of fully managed cloud services and the absence of hypervisors like GCP, AWS, and Azure in few regions has opened a lot of growth opportunities for enterprise and medium infrastructure providers to build managed services in their local regions. I work with these cloud providers and help them build the fully managed MongoDB as service.
Excerpts from internal stakeholders
Alan Chhabra, Executive Vice President, Worldwide Partners
"The Partner team at MongoDB is the X-Factor to the sales organization. MongoDB's partner business spans across system integrators, cloud service providers, tech partners, ISVs, and VARs and our presales team has been one of the key accelerators to our growth."
Oliver Pearce, Vice President, Global Partner Programs
"MongoDB's Partner Pre-sales team never fails to amaze me. We are privileged to have this strong and dedicated team aligned to our partner organization."
"My Experience working with the Partner Presales team has been simply amazing. They work with us hand in hand to lay a strong MongoDB foundation within the GSIs and provide immense help in building champions, joint solutions and capabilities in the partners ecosystem. I look forward to continuing working together with this team to scale up the business with my GSIs. A huge kudos to the entire team."
Haim Ribbi, EMEA Vice President for Partners
"Prasad's team has been instrumental to our success by ensuring our partners design advanced solutions leveraging MongoDB's key differentiators, by developing strong technical champions, by taking ownership of complex pre-sales campaigns, and even by helping out on delivery for some of the most advanced modernization projects. We are blessed to work alongside this team every day!"
The MongoDB Partner Presales team has expanded 100% YoY. I am thankful to our partners, the MongoDB Partners team, and the MongoDB Presales team for providing this opportunity. It is a pleasure managing this high performing team that has such an impact across the company.
Interested in a role on MongoDB's Partner Presales team? We have several open roles on our teams across the globe and would love for you to transform your career with us!