Thank you to our 2000+ attendees and 30+ sponsors who attended MongoDB World 2015.
Unable to make the event? We've put together our favorite highlights from this year's conference.
MongoDB World Video Recap
5 New Capabilities in 3.2 Release
We previewed new capabilities coming in MongoDB 3.2, including a new connector for BI and Visualization tools (such as Tableau), encryption at rest, support for dynamic lookups, document validation, and mongoScout, a new graphical interface for MongoDB.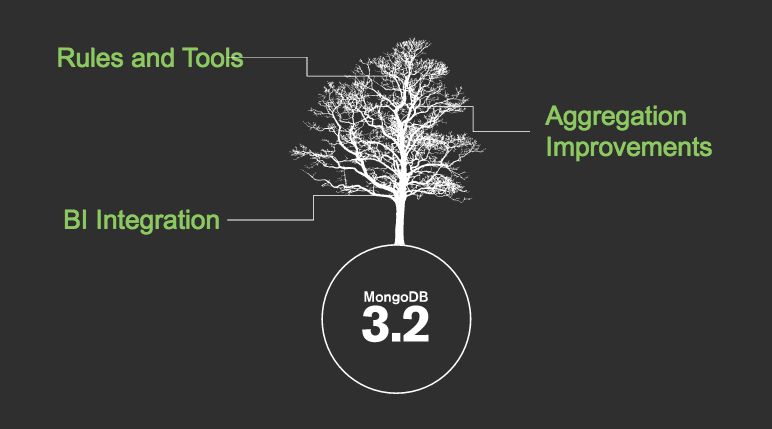 Announced Our Support of Girls Who Code
We're excited to announce our support of Girls Who Code - a national non-profit organization that works to educate, inspire, and equip high school girls with the skills and resources to pursue opportunities in technical fields.
Beginning on June 1st, over the next 90 days when you download MongoDB, you'll be given the option to have MongoDB donate $1 to Girls Who Code on your behalf. Read our blog post for full details.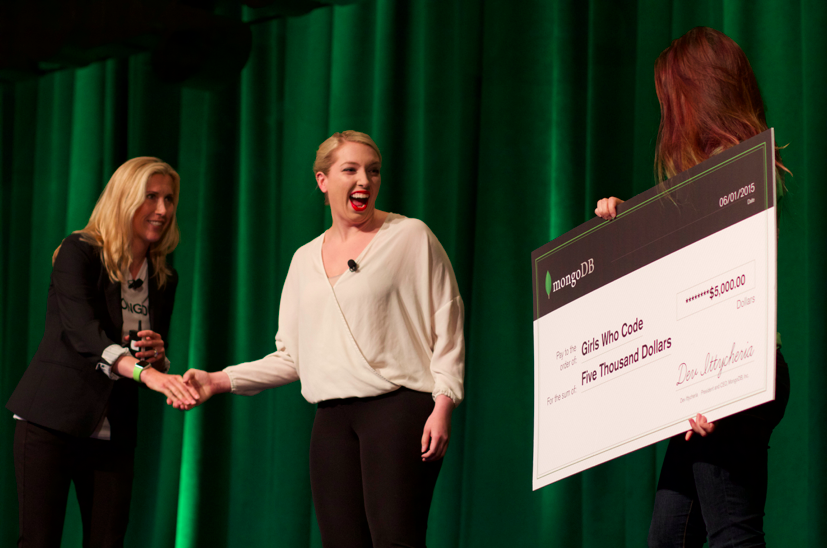 2015 Innovation Award Winners Honored
The annual MongoDB Innovation Awards recognize organizations and individuals that are creating groundbreaking applications. These projects represent the best and most innovative work in the industry over the last year.
A full list of the winners and a brief description of their projects is outlined in our blog post.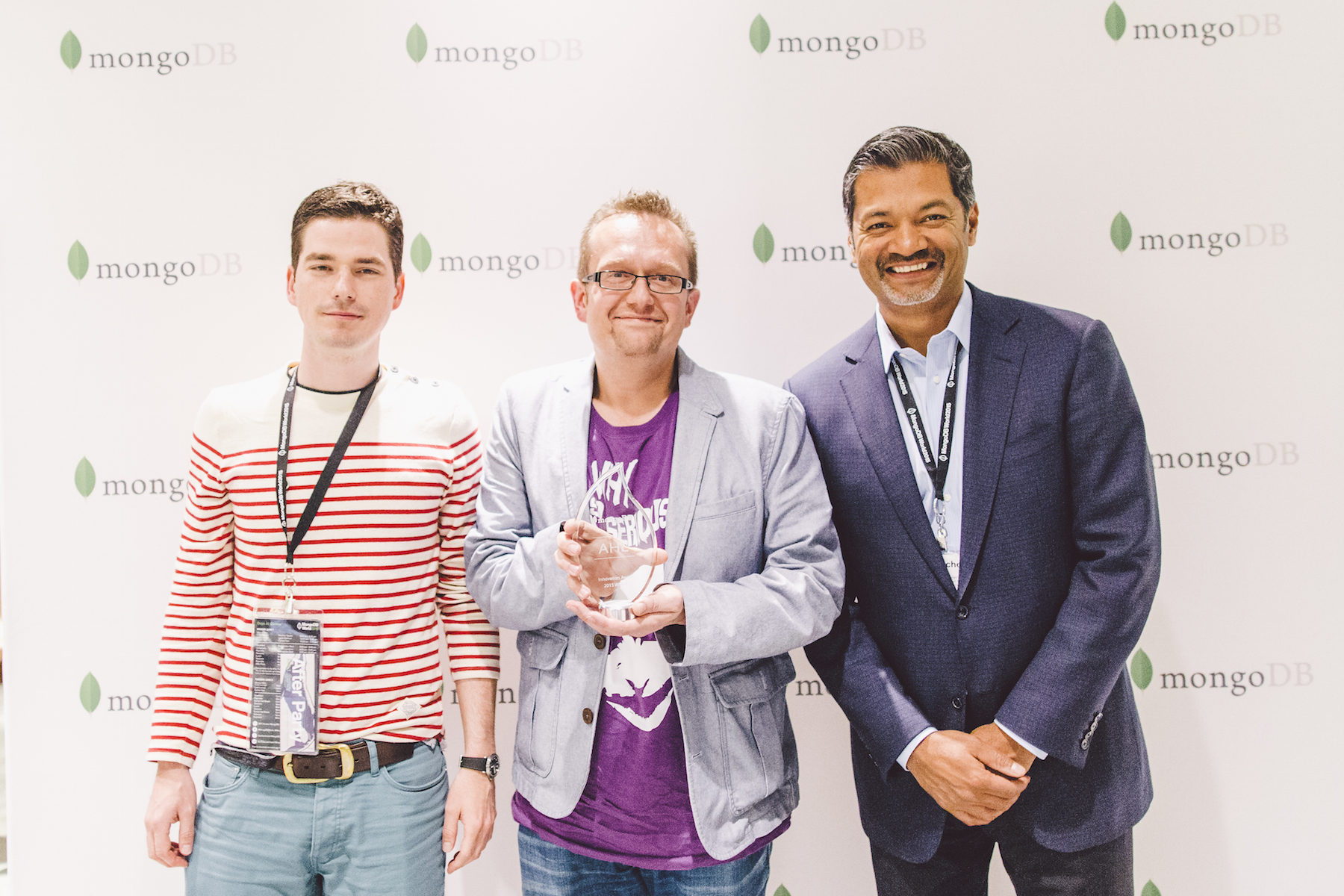 Scalability Benchmarks Released
United Software Associates, Inc., an independent benchmarking and performance testing organization, released a benchmark report showing that MongoDB offers up to 13x better, more predictable scaling than niche NoSQL alternatives. More information can be found in the full report.
10,000,000 MongoDB Downloads
We're thankful to our users for making us a part of their community. Because of your continued support, we've reached some new milestones:
10 million downloads
2,000 customers
1,000 partners
300,000 registered students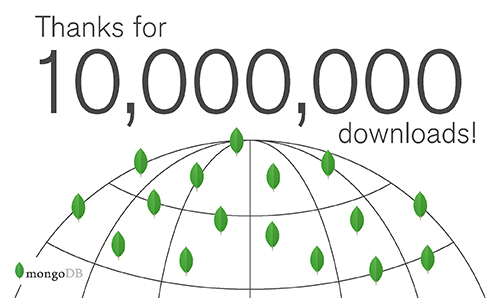 #MongoDBWorld
Thanks to our great attendees and speakers we were trending on Twitter. Here are some of our favorite conference tweets:
Could be the most informative tech conference I've been to in years. Looking forward to being part of the revolution. #MongoDBWorld

— Mike Oltman (@mikeoltman) June 2, 2015
I learned a lot at #MongoDBWorld and after careful consideration, I claim myself as a new convert. So… https://t.co/VHBECh9w6e

— stewsutton (@stewsutton) June 2, 2015
Really pumped after #MongoDBWorld. #MongoDB 3.2 will cause earthquakes, it'll rock so hard.

— David Alexis (@davealexis) June 3, 2015
Facebook
Take a look at our Facebook album for highlights of our favorite MongoDB World moments.
---
Miss MongoDB World or want to relive your favorite talk? Watch the videos below:
MongoDB World 2015 Videos
---