MongoDB and IONOS: Helping European Organizations in Regulated Industries Move to the Cloud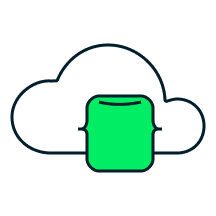 As MongoDB continues to grow as a company, we remain focused on understanding our customers' unique needs based on their industry and region, among other factors. With this in mind, we are excited to partner with German cloud provider IONOS to help European organizations in regulated industries harness the power of their data to build first-rate applications that also align with security, compliance, and sovereignty requirements.
"We want to offer our customers the opportunity to use best-in-class solutions," said IONOS chief customer officer Martin Endreß about MongoDB becoming part of IONOS's database-as-a-service offering.
"With MongoDB, we are now integrating with the global leader in the NoSQL segment," he said. "In addition, our companies share fundamental values such as a commitment to full data portability and a rejection of vendor lock-in."
With more than 100K servers across 16 data centers, IONOS has a strong footprint in the public sector and other industries where cloud usage is constrained by compliance or data sovereignty needs. Now IONOS customers can drive application innovation in the cloud using MongoDB's developer data platform while keeping control of their data, aligning with the strongest initiatives in digital sovereignty.
The popularity and promise of cloud computing has led an ever-increasing number of businesses to shift their infrastructures and software, including databases, to managed services, and highly regulated industries are no different. Compliance, security, and innovation need not be at odds with each other. Working together, MongoDB and IONOS provide developers with a platform that lets them build, deploy, and run applications securely.
MongoDB and IONOS are working closely to develop this new partnership — which is expected to be on offer in fall 2022 — and support customers during implementation. Both Enterprise Advanced and Community versions of MongoDB will be available with IONOS.
Learn more about finding a MongoDB partner or becoming one.