MongoDB Europe - It's a Wrap!
On the 15th of November we held our first ever MongoDB Europe event. Over 1000 attendees were present for a day focussed on content for MongoDB DBAs, DevOps, and developer personnel.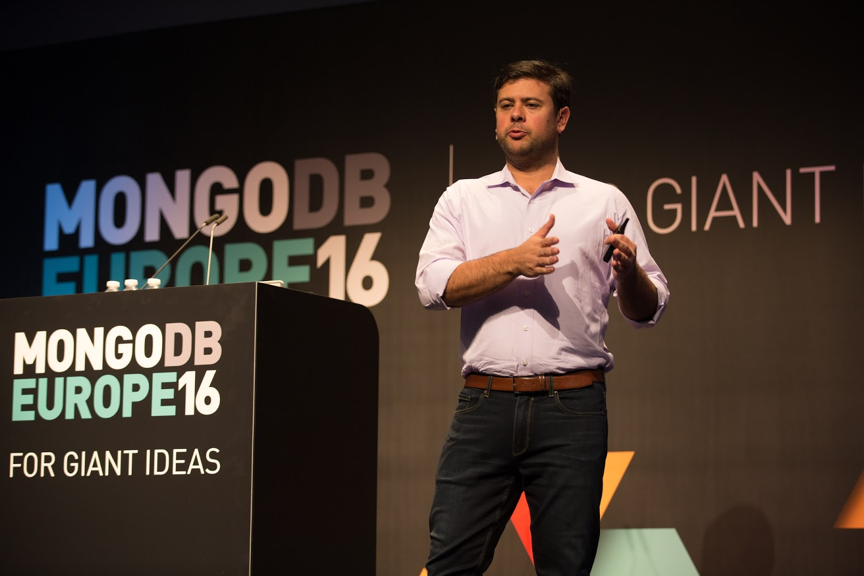 Eliot Horowitz, CTO and Founder, MongoDB
Eliot Horowitz, our CTO, opened the technical sessions with a keynote on the MongoDB 3.4 release which entered into general availability on the 29th November, 2016.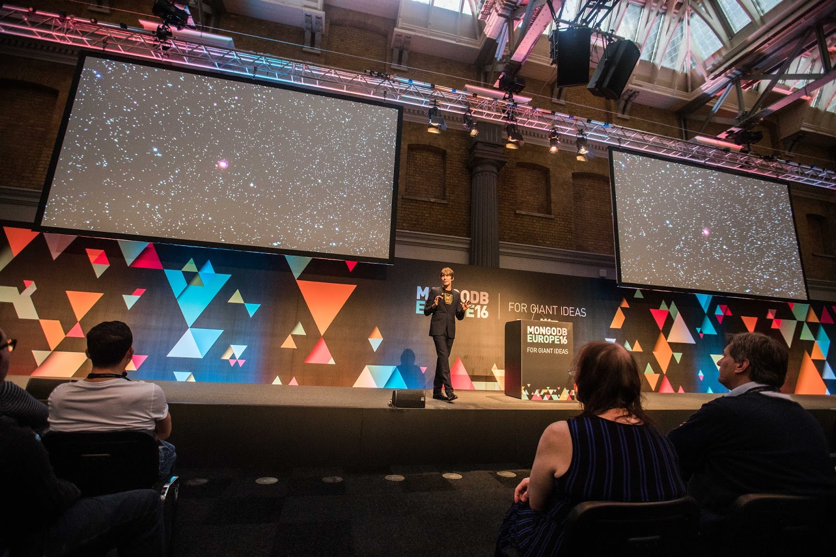 Professor Brian Cox
Professor [Brian Cox](https://en.wikipedia.org/wiki/Brian_Cox_(physicist) followed with the ultimate big data presentation, talking about the Big Bang and what the Sloan Digital Sky Survey can tell us about the origins of the universe. Brian's presentation set the tone for the show, which centered on the giant ideas of MongoDB users.
We ran three "shards" – or streams of talks – throughout the day. Amazing customer sessions from Amadeus, SNCF, and Proximus, combined with highly technical talks on subjects like the Wired Tiger Storage engine, Blockchain, and how to build highly resilient MongoDB applications, all contributed to a high level of learning for all in attendance.
The show was packed all day long, with attendees mingling in the exhibition hall between talks.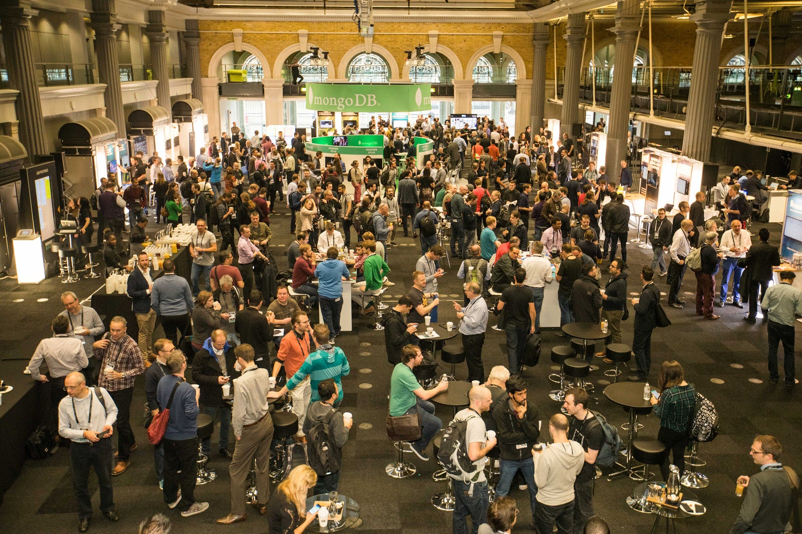 Coffee time at MongoDB Europe 2016
We ran a ping pong ladder all day and our CEO Dev Ittycheria graciously agreed to play the winner. Dev is a bit of a demon on the ping pong table, so our ladder winner had to be content with a runner's up prize.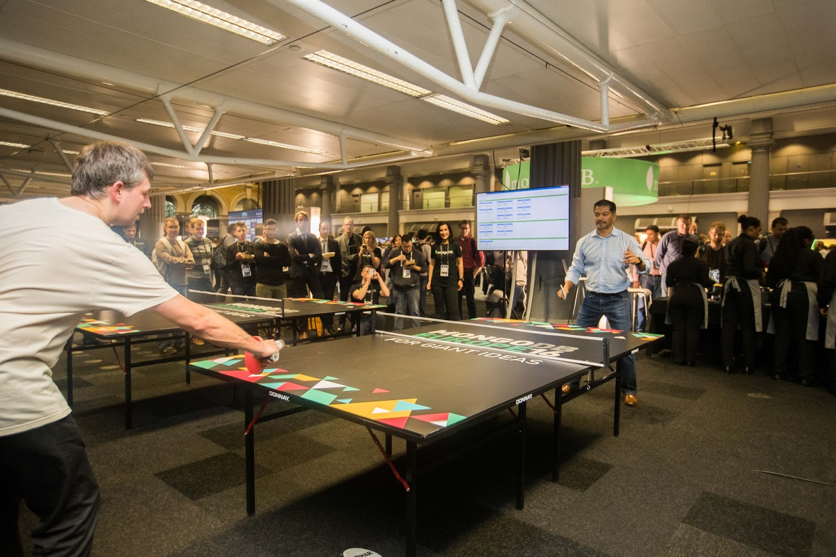 Dev Ittycheria - CEO, MongoDB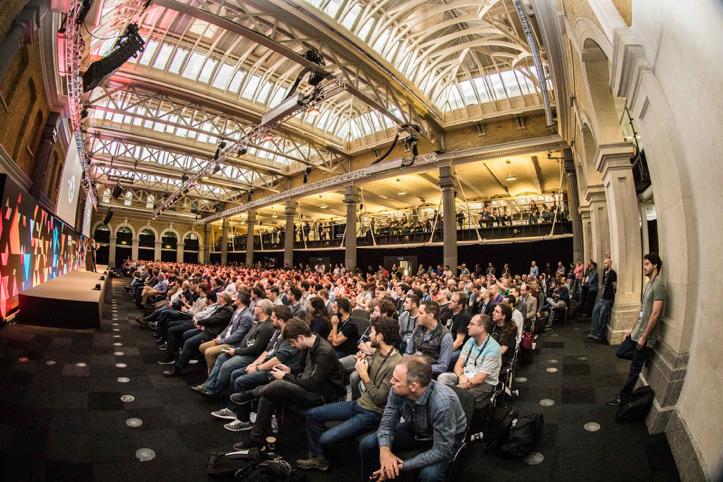 The Closing Keynote from Eliot Horowitz
We'd especially like to thank all of our Sponsors, who helped make the day so successful.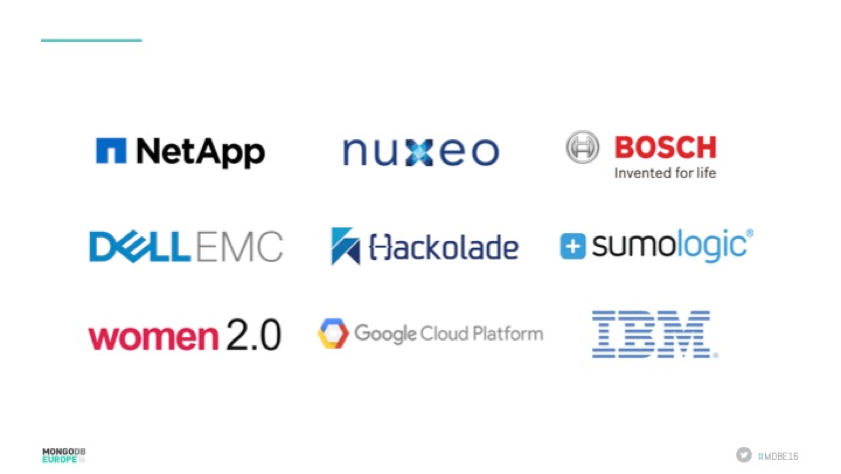 What did we learn from our first MongoDB Europe event? The feedback overall was that it was a very successful event. The one consistent stream of constructive feedback was "make it even more technical." As long as you are up for the challenge, so are are we.
--
Registration is open for MongoDB World 2017:
Come to MongoDB World 2017!