Meet our Product Design Team: Part 1
At MongoDB, our design philosophy (centered on clarity, integrity, inclusiveness, consistency, and automation) is ingrained across all of our design teams. As a whole, we're composed of individuals in brand/visual, developer relations, design systems, education, product design, and user research. Our collaborative design process focuses on pillars of rigor, passion, and impact—not to mention, lots of cake to celebrate everyone's birthdays.
If you're interested in joining, learn more about what it's like to be part of MongoDB first-hand from our designers below. This "meet-the-team" blog post series will give you a glimpse into our collaborative design process and how we craft user experiences for users worldwide. We're spilling the beans on what we wish we knew in college, our favorite team memories, and our hobbies outside the office.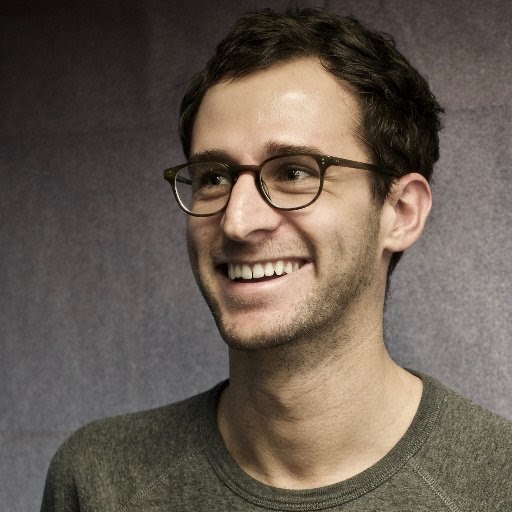 Rob Audroué, Interaction Designer, Design Systems
Pronouns: he/him/his
Website: www.audroue.com
Social Media: LinkedIn
What's something you've worked on that you're proud of?
I'm very proud of the UI components I've designed as part of the Design Systems team here at MongoDB. Once they're out, they'll be some of the best in the industry. Currently, they're only available internally, but soon you'll be able to use them too at mongodb.design.
Who do you admire in the design industry and why?
Willem van Lancker — after working for several major tech companies, he co-founded Oyster, a digital book startup that was acquired in 2015. He is now a young angel investor in NYC. There aren't many successful entrepreneurs who come from a design background. Willem defies that statistic showing us that a creative leader can also be a captain of industry. I also admire Dave Hakkens for building the Precious Plastic movement.
What did you learn in college that helped you in your current role?
Design school gave me the mental framework and skills necessary to make my ideas tangible.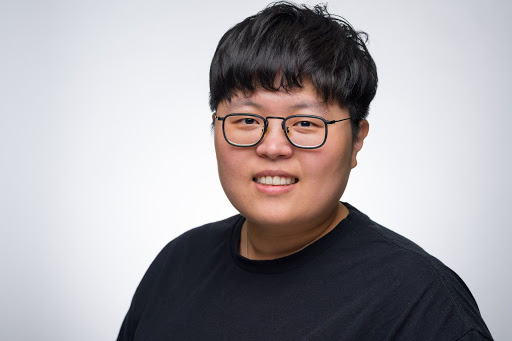 Tan Hsiao, Product Designer, Atlas
Pronouns: she/her/hers
Social Media: LinkedIn
What's your best memory of working at MongoDB?
Presenting my designs in front of hundreds of people during SkunkWorks (MongoDB's hackathon), just 6 weeks after joining the company, as well as at the engineering team offsite hackathon. During those two activities, working with different teams provided me with opportunities to learn about different products quickly. Also, I was able to bring the design mindset to more teams, increasing the design visibility throughout the company.
What would you want someone to know coming into this role?
You can make a worldwide impact through your designs no matter where you are from. MongoDB provides you the opportunity to work with talented people and design the best platform for global engineers. I came from a small village in Taiwan on the opposite side of the world, and English is not my first language. In my case, it led to many cultural differences and simple interactions or conversations with groups of people that were stressful at first.
Over the years, I've gotten help through Toastmasters International and other training sessions. However, cultural differences or language barriers have never limited my creativity or what I have to offer to the world. My background happens to be the best gift to bring more empathy to design thinking and more use cases for our global customers. I do what I love and love what I do every day at MongoDB.
What's the most "fun" project you've worked on?
The drawing app for a Builder's fest project at AWS re:Invent using real database and cloud sync technology, and MongoDB Atlas. The app was designed to allow users to be paired with tattoo artists from Inkbox, a Canadian temporary tattoo company, to create a custom temporary tattoo together. To extend the interaction from onsite to offsite, users can download, share the tattoo art piece and receive the temporary tattoo from MongoDB by mail after the event.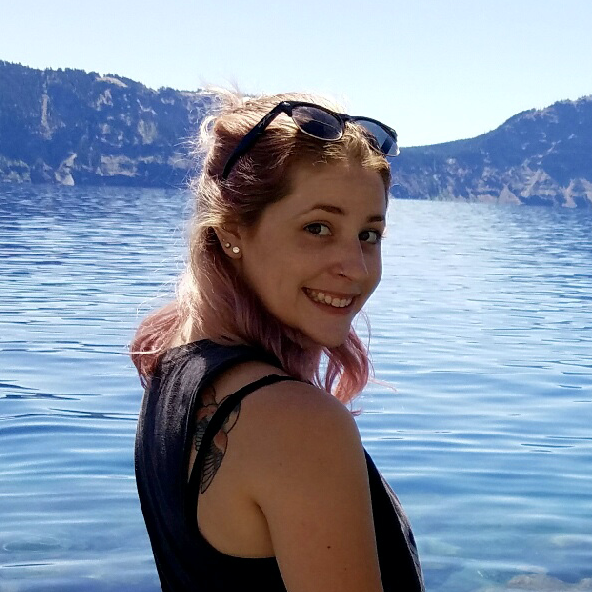 Nelle McDade, Product Design Lead, Cloud Core
Pronouns: she/her/hers
Social Media: Twitter
What's something you've worked on that you're proud of?
One of the first projects I got to work on at MongoDB was the unification of login and registration flows and roll out of single sign-on across MongoDB's online products. The design work for this project spanned over 8 months and involved numerous stakeholders from Product, Engineering, Marketing, and Design. I'm really proud of that project because it challenged me to work cross-department with other MongoDB employees that I don't normally work with, and the end solution had to be scalable that could be built upon in the future. \
What's been your favorite team activity?
In the summer of 2018, the entire Cloud team spent our annual offsite at Governors Island, in New York. It was such a blast because we had the whole day to explore the island by taking a nature walk with guides from the city, biking around with co-workers, and relax on hammocks. We even got to enjoy some tacos and frozen drinks near the end of the day. To this day, it was my favorite team activity at MongoDB because it was a great way for me to meet the team and get out and enjoy the outdoors.
What are some of your favorite hobbies outside of work?
Outside of work I've enjoyed cooking from an early age. Today, I cook 100% vegan cuisine at home and often adapt dishes I grew up eating to fit a vegan diet. Other than cooking, I love to read and unabashedly read only fantasy and sci-fi books.
Interested in joining our Design Team? Check out our Careers Page for opportunities!