Intern Spotlight: Samantha Auerbach
This year, MongoDB welcomed 34 university students to our intern program in Engineering and Marketing. In this series, we'll introduce you to some of the talented students who are helping us transform development and operations for how we run applications today.
We had the chance to sit down with Samantha Auerbach who is working with the Events team in the Marketing Department.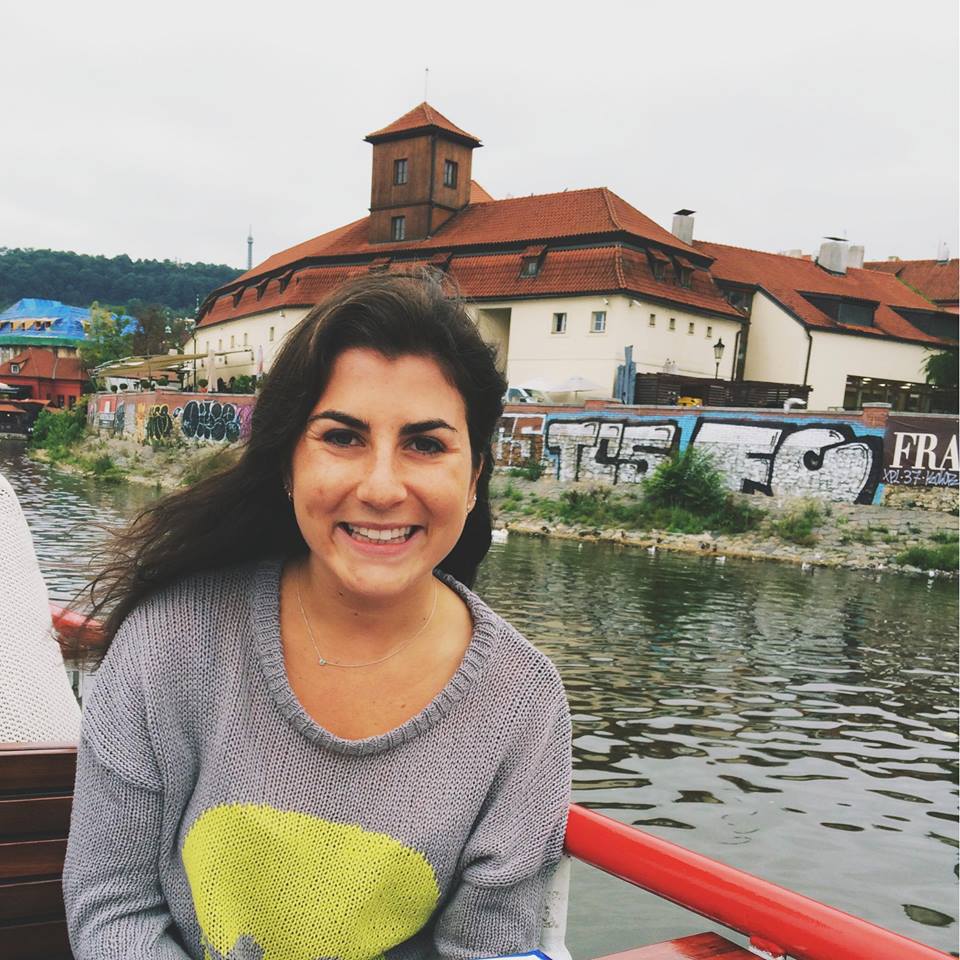 Where are you from originally, what school do you go to and what year are you? I grew up in Chappaqua, NY. This fall I'll be a senior at Emory University.
What activities are you involved with at school? I'm in a club called Project S.H.I.N.E, which links students with Atlanta's new Americans: immigrants and refugees. I also volunteer weekly at a local community center, helping elementary students with homework and reading.
What department are you in? I'm on the Events Team in Marketing.
Why did you choose to intern at MongoDB? or What made you want to intern at MongoDB? My past internships were at much smaller companies, so I definitely liked that MongoDB was larger and growing. Compared to non-tech companies that I applied to, it seemed like MongoDB would have a better working environment. Also, during my interviews I could tell that Events at MongoDB was a fun and smart team, which made me want to intern here.
What's the best thing about the MongoDB office? It's close to Grand Central, so it makes my commute easier. Also, all the kitchens are great.
Favorite intern event? Trapeze!
What does a typical day look like for you? I arrive at the office between 9:30 and 10 am. In the morning I'll spend some time promoting MongoDB Days online. My schedule changes every day, but lately I've been working on the MongoDB Gives Back program and email campaign for MongoDB Days. I'll have lunch in the early afternoon, and then the events team often has meetings over a video call. Around 5:30 or 6 I'll leave for the day.
What is your favorite seamless order? I usually alternate between sushi and a Chop't salad.
If you could add one snack to the office what would it be? The kitchen is pretty stocked, but I'd add dark chocolate chips.
Finish this sentence: I never head to the office without... A sweatshirt. It's pretty cold in the office.
Favorite (secret) spot in NYC? I love going to the small shops and food stalls at Chelsea Market.
If you could travel anywhere in the world, where would it be? I studied abroad in Prague for a semester, and I definitely want to go back. I'd love to go to Asia and Australia at some point, too.
Team iPhone or Team Android? iPhone.
Favorite TV show to binge watch? Friends- I've gone through all the seasons at least twice.
---
Interested in a career at MongoDB? Check out our careers page or email
campus@mongodb.com
.
MongoDB Careers
---
About the Author - Maggie Maggie Gibson is a rising senior at Trinity College and the Corporate Communications Intern at MongoDB this summer.