How These Women Are Leading Teams and Growing Their Careers at MongoDB
Each year, MongoDB highlights some of our most influential leaders in celebration of International Women's Day and Women's History Month. These women were nominated by their colleagues for making a huge impact on their teams. They're taking their careers (and MongoDB) to new heights and inspire us every day!
Reba Cox, Director of Procurement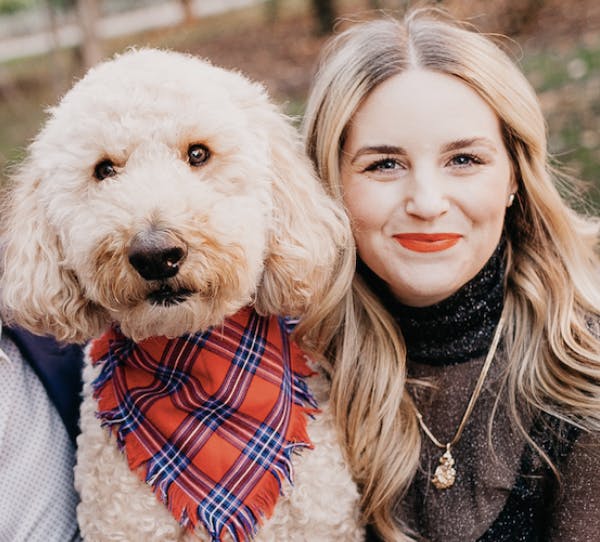 I currently lead the Procurement and Travel teams, and I was recently asked to build out a new function for Sustainability at MongoDB. My team ensures that MongoDB spends money safely, efficiently, and compliantly! I have somehow turned my personal passion for shopping into a full-time job.
I started at MongoDB as a manager and have since been promoted twice and expanded my leadership to three functions. I have gained more experience in four years at MongoDB than I gained in all of my career prior! I think a good leader has to have a combination of traditional leadership skills, such as making and implementing multiyear strategic goals, being well-spoken, and standing up for what's right, but they also need to have compassion and put a huge emphasis on developing their team. If you are not spending the majority of your time building leaders, then you are missing a great opportunity to multiply your positive impact at a company and in people's lives.
The greatest lesson I have learned as a leader is to have compassion. I can be very demanding of my team, but the one thing they know is that I always have their back and I honestly try to do what's best for them every single day. If my team doesn't trust or believe in me, then how can I ask great and difficult things from them? If you want to be a leader someday, then showing up, speaking up, and consistently doing what you say will help you get there. I always tell my team to be someone who people can rely on and trust. Be more helpful, more kind, and more 'can do' than anyone expects you to be! You will gain respect among your peers and put yourself in the right position to receive additional responsibilities and opportunities.
The opportunities at MongoDB are limitless. As a female leader at MongoDB, I have been able to create so many lasting friendships and mentorship opportunities with an endless list of incredible women. The most rewarding part of my job is mentoring and working with the many fabulous women I come in contact with on a day-to-day basis. I love how the culture of MongoDB allows us each to be unique and really lean into who we are as women and leaders. The growth you can experience here, both personally and professionally, is endless.
Anokhee Mepani, Director of Operations, Technical Services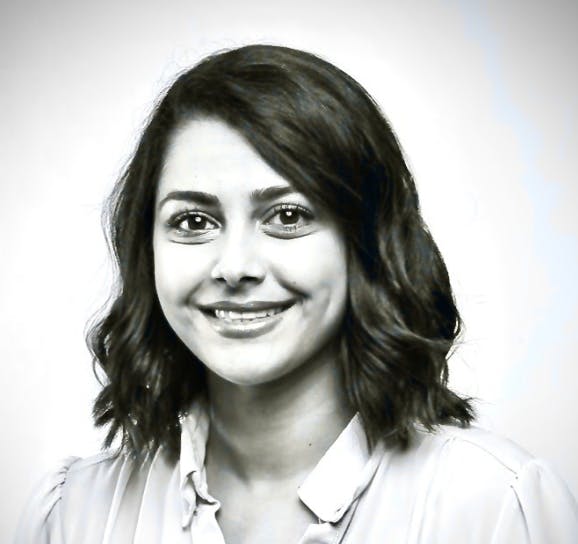 For the past several years, I've led customer success and operations teams at rapidly growing startups. I deeply enjoy working through the opportunities and challenges that come with fast, exponential scaling, and I wanted to expand my experience at a larger but equally fast-growing tech company.
My previous companies used MongoDB to power their businesses, and I saw firsthand how impactful MongoDB is. I knew I would find the work here meaningful and exciting, so it was an easy decision to join my team. Technical Services Operations supports the Technical Services team, which provides 24/7 support to our customers. Our mission is to enable Technical Services to serve our customers successfully.
As a leader, it's my responsibility to ensure my team is best set up for success, and my continued growth and learning are a big part of that. I am focused on learning through inclusion — learning from my team's and my colleagues' different perspectives and varied experiences. As an individual contributor, I learned a lot from industry best practices and standard approaches; as a leader, I believe my greatest growth comes from seeking novel and diverse solutions to challenges. What I believe makes someone a good leader is truly caring about your team and providing support and advocacy that is in the team's best interest. I truly believe that if you set high standards and take care of your people, then success will follow.
Cristina Castillo, Director of Sales Development, EMEA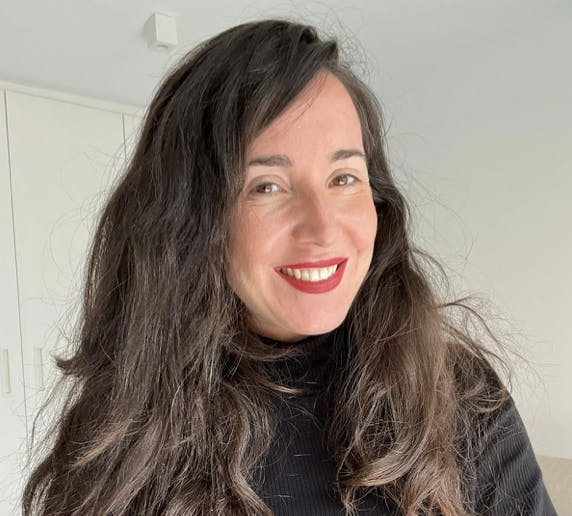 I currently lead the South and Central European regions for the Sales Development organization. Our team plays a crucial role for MongoDB's Sales team. We generate business opportunities for the most strategic accounts in all types of industries and work with the Enterprise organization to plan and execute pipeline-generation strategies. Working in the Sales Development organization is really exciting. As a leader, you have a huge responsibility for the development of emerging professionals, and I want to make my team's time in Sales Development a memorable experience and empower them to own their careers.
From a leadership perspective, compassion is key. You need to understand your team's feelings, goals, strengths, and areas of development, and be passionate and committed to supporting their success and career growth. Self-awareness is also really important; we are an example for the people around us, so we need to be able to self-reflect, ask for feedback, and analyze our development areas to always become better as leaders. In addition, you need to be able to build trust with your team so you can create a safe environment where people will be encouraged to speak up and communicate not only the positives, but also the negatives so you can take action. If your team is happy, then they will deliver at their best!
If you are new to a leadership role, then you may face many challenging situations along the way. It is important that you believe in yourself and trust your gut. I also think it's helpful to find a mentor you can trust who will give you guidance when you are lost and feedback to help you accelerate your skills. Last but not least, remember that, at the end of the day, we are humans dealing with humans, so make time for fun!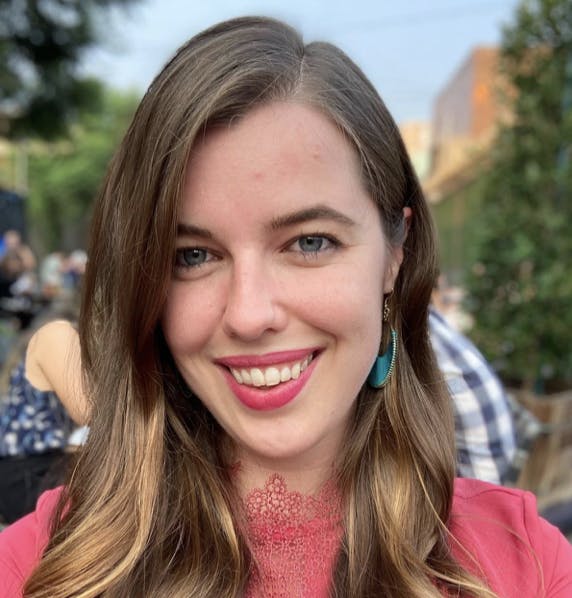 I am fortunate to lead the incredibly smart, resourceful, and compassionate technical writers of the Cloud Documentation team. We produce procedural, reference, and tutorial content for MongoDB's Cloud services and strive to provide users with delightful learning experiences and self-serve support through documentation.
I have always had a passion for mentorship, both in learning from others and in helping those around me grow. I have been fortunate to turn that passion into a key part of my job. I transitioned from an individual contributor role to a team lead about a year and a half ago, and every day I learn something new about myself and how best to serve my team and their goals. I think a good leader must be grounded in empathy. Empathy for your users drives you to fully understand their needs, sparks creativity to meet those needs, and inspires the best possible deliverable. Empathy for your team requires that you listen actively and openly and communicate clearly and honestly, and it motivates you to seek collaborative solutions. Empathy for yourself forces you to delegate, seek help when you need it, and allow yourself to learn and grow from mistakes.
The biggest lesson I've learned as a leader is that I can't (and shouldn't!) do it all. The transition from an individual contributor to a manager was difficult for me; at first, it was hard to let go of projects or meetings. But as my calendar filled up and the work I promised to do fell behind, I realized I had become the bottleneck I had tried so hard to prevent. Learning to delegate not only freed up my time to be a better manager, but also created new opportunities for leadership and expertise for members of the team. My advice to someone new to leadership is to learn to manage your time early on. Your calendar will fill quickly, so ask yourself if you really need to be there or if someone else could use this opportunity to learn or lead.
Interested in making an impact at MongoDB? We have several open roles on our teams around the globe and would love for you to transform your career with us!