Employee Spotlight: AJ Subat
AJ has been at MongoDB for nearly 3 years. We had the opportunity to learn more about why he joined MongoDB, his experience here, how AJ spends his weekends, and more.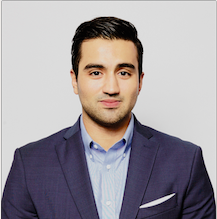 What is your role at MongoDB?
I'm in Sales which becomes pretty obvious once you see my LinkedIn photo. I'm a Corporate Account Executive and I work with growing companies to make them successful with MongoDB.
How long have you been at the company?
Started as an intern now we here (two and a half years later).
What's your Instagram?
Why did you join MongoDB?
I learned about MongoDB by attending a bunch of Meetups in Los Angeles. I was a broke musician at the time, so I went for the free pizza and beer. After listening to Paul Pederson give one of his signature talks about how easy it is to build apps on MongoDB, and after meeting other employees, I realized this was a company I wanted to be a part of. I applied for an internship on the Sales Operations team in the Palo Alto office and started a month later. After my internship I was brought on as a full-time salesperson, and shortly thereafter I moved to the NYC office in Times Square!!
What do you like to do with your coworkers outside of the office?
Lately I've been playing tennis and going kickboxing with a few coworkers. I also have a close knit group of friends who I go to dinner parties and comedy clubs with. All we can talk about is how we're saving the world, one Mongod at a time.
What's one of the most rewarding experiences you've had working here so far?
The most rewarding part about working at MongoDB is the friendships I've made across all departments in the company. I work with a lot of very smart, honest, funny, and weird people.
In my first year at MongoDB, I helped close a really important deal that was very beneficial to the customer. Being able to provide that kind of value to my company and to the customer made me feel like a real asset to the company.
Tell us about the most interesting customer that you are working with.
All of my customers are working on very compelling projects with MongoDB but one company that resonates with me is Apervita. They created a marketplace for medical knowledge transfer across health institutions, with the goal of making a positive contribution to the world by improving health for everyone.
What does your perfect weekend look like?
My perfect weekend involves a little nature, a good book, good friends, good food, good music, and a little spontaneity. I enjoy cooking, so having people over for dinner and drinks is always nice. But really, any weekend when I get to play my melodica is a good weekend.
Name one secret skill you have, unrelated to work.
I compose and produce music for film and TV. My work has been in Bones, Gotham, and The Witches of East End. I released an album, About You, in 2013. It took a lot of work and was mostly a solo project. I'm definitely really proud of the final product.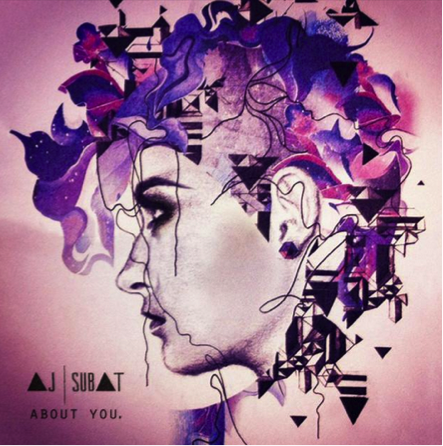 What is the best vacation you've been on?
Going to Afghanistan, though not a typical "vacation", was a life changing experience. I'm a first generation Afghan-American and have always wanted to visit my parents' birthplace. The trip was beautiful, sad, nostalgic, humbling, and more It helped me realize that although we have many problems of our own here in the United States, we still have it far better than most of the world. I always knew that but when I visited Afghanistan, it really hit me that we as Americans can pursue our different opportunities and have the opportunity to accomplish almost anything we want.
Where did you go to school?
I went to UCLA and studied History (Pre-Law)
Hometown?
I'm from Yorba Linda, California. Also known as, "The Land of Gracious Living". Fun fact - Richard Nixon was also born there.
Snapchat or Instagram?
Both. Snapchat for the trivial stuff and Instagram for what my future kids might see.
Go-To Seamless lunch order?
Sophie's Salmon lunch with Moro rice and extra green sauce.
Favorite concert/Artist?
Radiohead and José González
---
Interested in a career at MongoDB? Check out our careers page.
MongoDB Careers
---