Digital Payments - Latin America Focus
Pushed by new technologies and global trends, the digital payments market is flourishing all around the world. With a valuation at over USD 68 billion in 2021 and expectations to grow to double digits over the next decade, emerging markets are leading the way in terms of relative expansion. A landscape once dominated by incumbents - big banks and credit card companies - is now being attacked by disruptors that are interested in capturing a market share.
According to a McKinsey study, there are four major factors at the core of this transformation:
Pandemic-induced cashless payments adoption

E-commerce

Government push for digital payments

Fintechs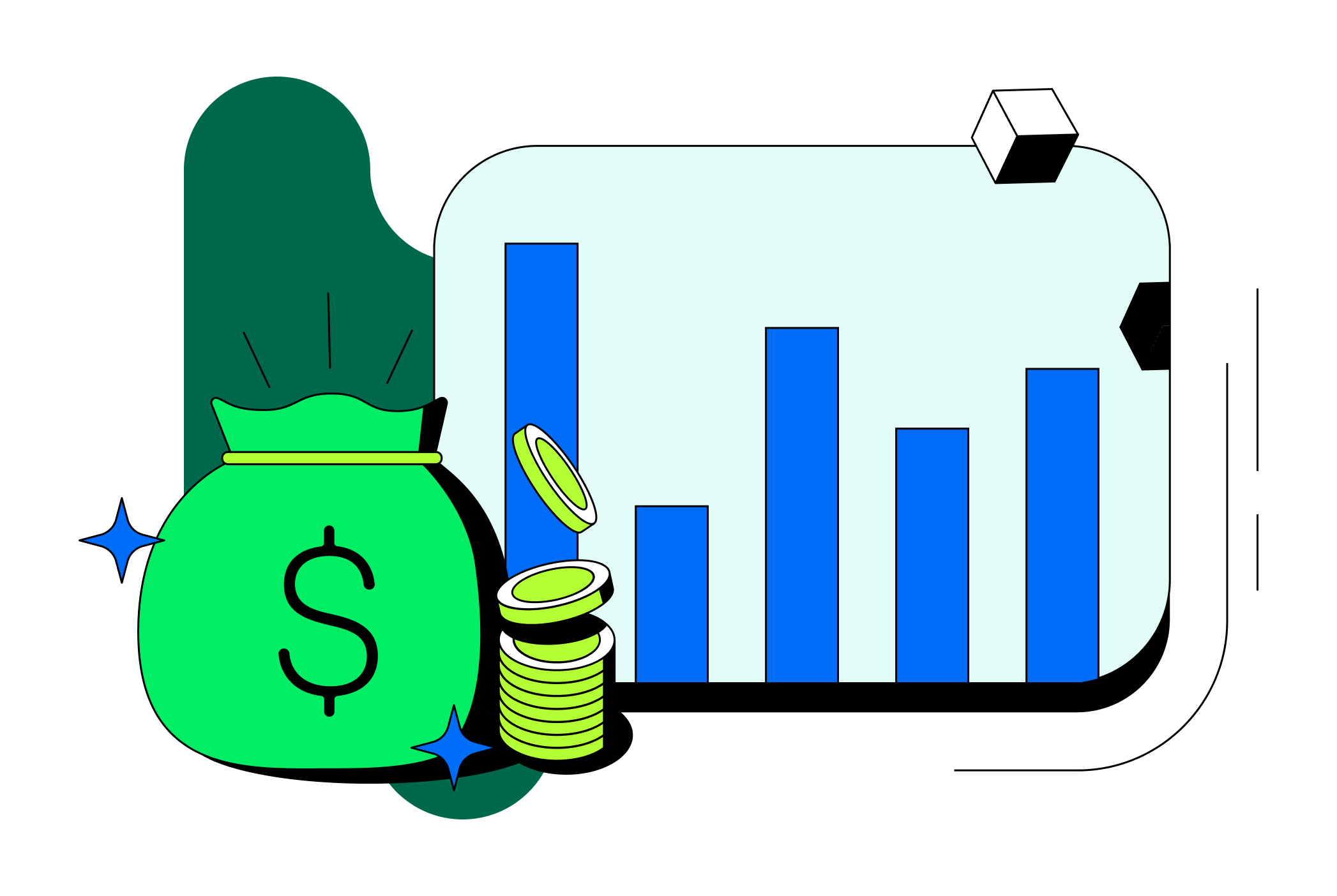 Interestingly, the pandemic has been a big catalyst in the rise of financial inclusion by encouraging alternative means of payment and new ways of borrowing and saving. These new digital services are in fact easier to access and to consume. In Latin America and the Caribbean (LAC), Covid spurred a dramatic increase in cashless payments, 40% of adults made an online purchase, 14% of which did it for the first time in their life.
E-commerce has experienced a stellar growth, with a penetration that will likely exceed 70% of the population in 2022, domestic and global players including Mercado Libre and Falabella are pushing digital payment innovation to provide an ever smoother customer experience on their platforms.
Central banks are promoting new infrastructure for near real-time payments, with the goal of providing a cheaper and faster technology for money transfer both for citizens and businesses. PIX is probably the biggest success story. An instant payment platform developed by Banco Central do Brasil (Brazil Central Bank), it began operating in November 2020, and within 18 months, over 75% of adult Brazilians had used it at least once. The network processes around $250 Billion in annualized payments, about 20% of total customer spend. Users (including self employed workers) can send and receive real-time payments through a simple interface, 24/7 and free of charge. Businesses have to pay a small fee. In the United States, the Federal Reserve has announced it will be launching FedNow in mid 2023, a payment network with characteristics similar to PIX. These initiatives aim to solve issues such as slow settlements and low interoperability between parties
Incumbent banks still own the lion's share of the digital payment market, however, fintechs have been threatening this dominance by leveraging their agility to execute fast and cater to customer needs in innovative and creative ways. Without the burden of legacy systems to weigh them down, or business models tied to old payment rails, fintechs have been enthusiastic testers and adopters of new technologies and payment networks. Their mobile and digital first approach is helping them capture and retain the younger segment of the market, which expect integrated real-time experiences they can consume at the touch of a button. An example is Paggo, a Guatemalan fintech that helps businesses streamline payments by enabling them to share a simple QR code that customers can scan to transfer money.
The payment landscape is not only affected by external forces, changes coming from within the industry are also reshaping the customer experience and enabling new services:
ISO 20022 is a flexible standard for data interchange that is being adopted by most financial industry institutions to standardize the way they communicate between each other, thus streamlining interoperability. Thanks to the adoption of ISO 20022, it's more straightforward for banks to read and process messages, this translates into smoother internal processes and easier automatization. For end users this means faster and potentially cheaper payments, as well as richer and more integrated financial apps.
3DS2 is being embraced by the credit and debit card payments ecosystem. It essentially is a payment authentication solution that serves online shopping transactions. Similarly to ISO 20022, the end user won't even be aware of the underlying technology, but will only experience a smoother and frictionless checkout. 3DS2 avoids the user being redirected to their banking app for confirmation when buying an item online, now it's all happening on the website or app of the seller. This is all done while also enhancing fraud detection and prevention; this new solution makes it harder to use one's credit or debit card without authorization. 3DS2 adoption benefit is twofold: on the one hand the user has increased confidence, on the other hand merchants are happier because of a lower customer abandonment rate, in fact fear of fraud at checkout is usually one of the main reasons for ditching an online purchase. This solution is especially beneficial for the LAC region, where, despite wide adoption of e-commerce, people are still reluctant to transact online. One of the factors contributing to this oddity is fear of fraud, Cybersource reported that in 2019, a fifth of e-commerce transactions were flagged as potentially fraudulent and 20% were blocked, that's over 6 times the global average. It is evident how online shoppers' trust will be encouraged by the platforms' adoption of 3DS2.
It is worth also mentioning the role played by blockchain and cryptocurrencies. Networks such as Ethereum or Lightning are effectively a decentralized alternative to the more traditional payment rails. Over the last few years more and more people have started to use this technology because of its unique features: low fees, fast processing time and global reach. Latin America has seen an explosion in adoption due to several factors, remittances and stablecoin payments being highly prominent. Traditional remittance service providers are in fact slower and more expensive than blockchain networks. Especially in Argentina, an increasing number of autonomous workers are demanding to be paid in USDC or USDT, two stablecoins pegged to the value of the dollar, thus being able to stave off inflation.
It is clear that the payment landscape is rapidly evolving, on the one end customers expect products and services that integrate seamlessly with every aspect of their digital lives. Whenever an app is perceived as slow, poorly designed or simply missing some features, the user can easily switch to a competitor's alternative. On the other hand, the number of players contending for their share in the digital payments market is expanding, driving down margins of traditional products. The only way to successfully navigate this complex environment is investing in innovation and in creating new business models. There's no unique approach to face such challenges, but there's no doubt that every successful business needs to harness the power of data and technology to provide its customers with the personalized and real-time experience they demand. We at MongoDB believe that a solid foundation to achieve that is represented by a highly flexible and scalable developer data platform, allowing companies to innovate faster and better monetize their payment data.