Corporate Sales at MongoDB: Meet the Reps
MongoDB Corporate Account Executives sell into some of the world's highest growth and IT-focused companies, with a goal of securing net new logos in organizations of up to 1500 employees. They drive and build solutions that serve the best interest of our customers to help them innovate faster than ever before, often working directly with CTOs, Engineering/IT leaders, and technical end users. A majority of our Corporate Sales team sits in Austin, Texas, with other reps and leaders spread across the U.S. Meet three Corporate Account Executives to learn about their experience in the role and why our Corporate Sales org is a great place to grow your career.
Sebastian Cañizares, Sr. Corporate Account Executive, Austin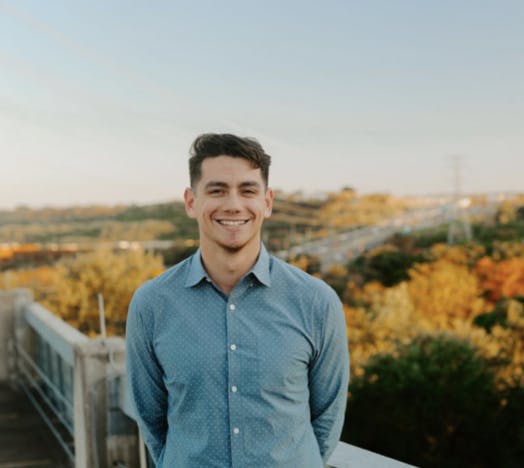 I joined MongoDB as a Cloud Account Executive back in 2019 to build a career. Not knowing it at the time, I felt I had reached a personal sales career plateau. I wanted a challenge in an industry that was vastly different from what I was accustomed to, with a sales process that could help me create a strong foundation.
MongoDB sold me on three things:
The "Sales MBA": I didn't know of any other company investing as much time and resources on an individual as MongoDB was. A sales team with a formalized sales process and a full-fledged sales enablement team caught my eye.
Leadership: The leaders at MongoDB come from diverse backgrounds. Going through the interview process I spoke with multiple leaders that challenged me intellectually and at the same time were so selfless. I was leaning in further.
Market opportunity: At the time, MongoDB was a tiny piece of a growing database pie. Noticing the trends in the market, I wanted to be a part of a company that was positively influencing how technology was being made. Data was at the crux of it all, and MongoDB was challenging a legacy mindset while at the same time establishing incredible groundswell among its core community: developers. Now it was a matter of capitalizing on it and MongoDB was. I was fully bought in.
I'm so glad I joined MongoDB back then, and truly believe it was a career altering decision. After nine months in the Cloud role, I transitioned to a Corporate Account Executive. If you haven't read about our BDR to CRO program, the transition from Cloud to Corporate was one of the first internal sales promotion tracks that the Corporate Sales org built out. There was a promotion path in place with clear guidelines on what was needed to not only reach the next step but also excel in it.
During the transition, I had the benefit of following reps that had gone through the process before me and were successful in that next role. They never hesitated in offering their time, helped whenever anyone asked, and created an environment that was both collaborative and positive.
Additionally, the leadership team challenged me every step of the way. I was developed in the Cloud role by a former sales rep (who became my manager) who enabled me with the information and knowledge to foundationally succeed at MongoDB. He invested time and resources, and I'll be forever grateful for the opportunity he prepared me for. Not only that, I had support from other leaders that wanted to see me succeed. They met with me on a regular basis, mentored me, and helped me gain a footing in the Corporate role.
MongoDB's leadership fosters a merit-based culture all while supporting you along the way. I experienced that in my transition from Cloud to Corporate and still see it in my current role today.
It is rare that a company holds up to the things they say during the recruiting process, let alone over-deliver. MongoDB has done just that. I've been able to grow my sales career while also getting to talk to people daily that are creating things that are changing the way we interact with technology. It's the perfect blend of career opportunity, intellectual curiosity, and enablement that I don't believe I could get anywhere else.
Now, why should someone join the Corporate Sales team?
You get to witness a company that is fundamentally changing the status quo at the highest level

You receive an enormous investment in sales enablement

You collaborate with a team that is hungry, competitive, and best in class

You work for an established company that is constantly innovating and growing

You learn from some of the best sales leaders out there

You grow your career at a company that values meritocracy and promotes from within

You get to help build history
Paige Springfield, Sr. Corporate Account Executive, Austin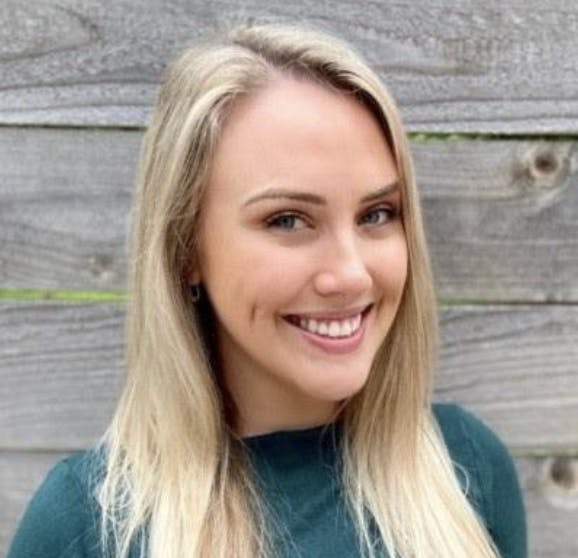 I took a leap and joined MongoDB in April 2020. When evaluating the opportunity, I had three top criteria.
Market opportunity: MongoDB is a leader in the database industry and we're just getting started. The product is best-in-class and mission critical to customers across all industries - this means uncapped opportunity and earning potential.
The team: It was extremely important to me to be surrounded by colleagues who would uplevel and challenge me.
Growth and development potential: MongoDB (especially the Corporate Sales org) is just getting started. We're positioned to grow exponentially in the next two years and the number one focus across the leadership team is people development and promoting from within.
At previous companies, I never felt invested in from a sales enablement perspective. Ramping typically meant a couple 1-hour training sessions and then it was off to the races. Here at MongoDB, I was blown away by the onboarding and training process from day one. I'd compare the experience to getting your MBA in sales. I think it speaks to leadership's commitment to invest in people, their development, and ultimately their long term success. Our Sales Enablement team set me up with all the tools I needed to master the complex technology and a repeatable sales process.
I've been on the team for a year and a half and seen a ton of success. Recently, I was promoted to a senior-level sales role and accepted into leadership upskill as part of our BDR to CRO program. Working at MongoDB has been the most transformative, rewarding time in my career. If you're looking to uplevel yourself (both professionally and personally), the Corporate Account Executive role is an incredible opportunity.
Drew Oros, Corporate Account Executive, New York City
I joined MongoDB for three key reasons.
Professional Development: My long-term goal is to become a professional executive for pre-IPO tech companies. I see a tremendous opportunity to build that expertise in the cloud infrastructure/services space. I know to get there, I need a great story selling technology that's mission critical and best in class - that's without a question MongoDB, and it has given me a great opportunity to start writing that story.
Leadership and people: It was important to me to be around leaders and sellers I feel I could learn from, as I'm a firm believer that your network is equal to your net worth. At MongoDB, I feel like I'm surrounded by current and future household names in the software industry.
Product and market opportunity: I only want to sell best in class, mission critical technology. It also has to be the right timing, and have a huge, total addressable market, and strong go-to-market motion. I knew if I found that, magic would happen. MongoDB is the most downloaded NoSQL database, and it fits a wide variety of use cases for mission critical applications. The TAM is estimated to be $82 billion by 2022, and MongoDB's sales org and process are key differentiators.
Ramping into the Corporate Account Executive role can be challenging, however, you are amongst some of the best people in the software industry to learn from. I identified the skills that were key to becoming a great seller and met with three to five of the top reps to learn how they created a pattern of success in each of those areas. Ultimately, I identified pipeline generation best practices, meeting preparation, discovery calls, New Business Meeting excellence, champion building, and paper process as the key skills fundamental to creating, moving, and closing pipeline. "Build together" is one of MongoDB's core values and a big reason why colleagues are so open to sharing what makes them successful. If you put in the time and effort, there's no shortage of resources to learn from here.
Overall, this year has been a great success story for me as I'm 200%+ of my yearly number and won the Most New Logos award in Q3. We believe in a culture of promotion - internal promotions are core to MongoDB's culture and strategic to how the company scales. MongoDB does not get in the way of your personal growth, but rather accelerates it. The BDR to CRO program lays out what good versus great looks like and what you need to do in order to move farther down that path. Whatever your career goals are, MongoDB is a company that supports your interests and provides the investment to help get you there.
Interested in pursuing a career in Corporate Sales at MongoDB? We have several open roles on our teams across the globe and would love for you to transform your career with us!