Cloud Strides at MongoDB.local Auckland
MongoDB.local Auckland was held earlier this week, and from the testimonies shared by our customers and partners to the announcements made by our global executives one thing is clear: there's never been a greater need for strong cloud strategies to support data-driven businesses.
Kiwi companies of all sizes, whether serving the New Zealand market or reaching a global audience, are avid users of cloud services and leading technologies such as MongoDB. Recent commitments from Microsoft, Amazon, and Google to build and run cloud regions in New Zealand will unlock a wide array of new use cases, especially when it comes to making it simpler to build and deploy cloud projects that need to meet growing data sovereignty requirements.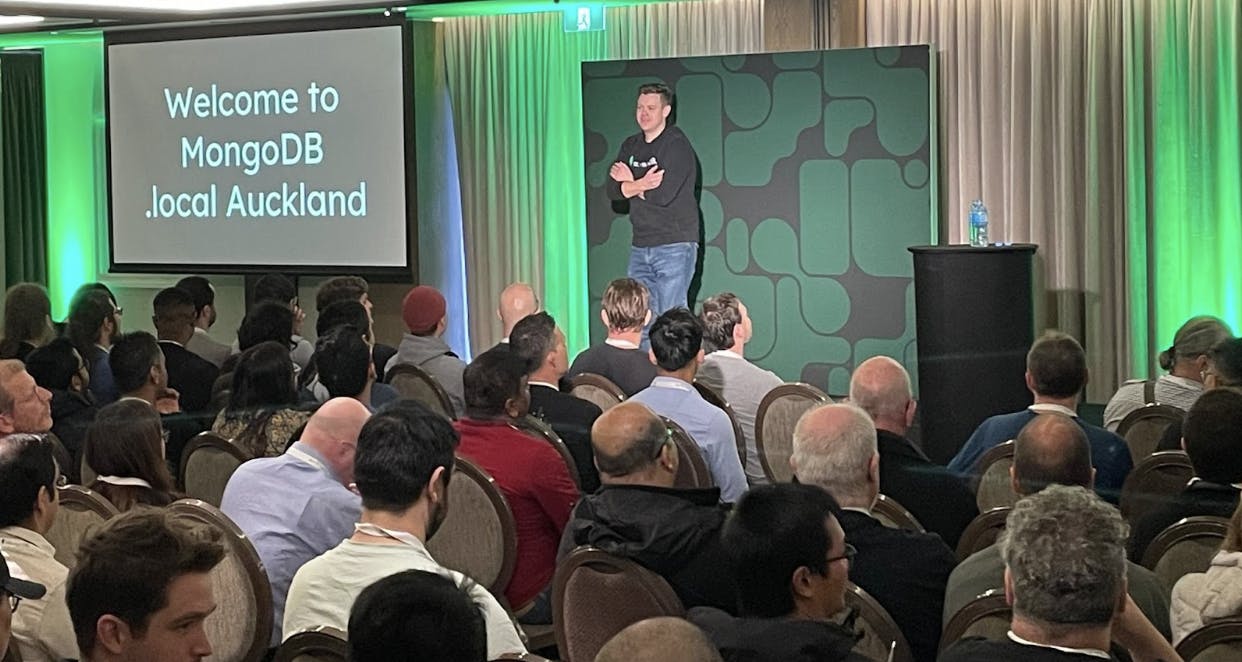 Speaking at the event, Ben Cefalo (VP of Product Management, MongoDB) further announced MongoDB's intention to fully support each of the cloud providers' regions on MongoDB Atlas. This will bring a local presence for MongoDB's leading cloud database platform which is already being used widely around the world and in New Zealand. It's a great example of MongoDB's commitment to meet customers where they are, and our multi-cloud strategy to be available in as many regions around the world as possible.
MongoDB already counts a number of large enterprises as customers in New Zealand, as well as a growing number of public sector customers.
One data sovereignty-sensitive customer is planning to deploy a major system in Microsoft's NZ North cloud region once it opens (slated for next year by Microsoft).
They have been running development and test workloads out of Azure's New South Wales data centre, but are planning for Production go-live in New Zealand due to the sensitive nature of the data. MongoDB's advanced multi-cloud and multi-region features in Atlas have streamlined that department's development lifecycle and helped keep the project on track.
MongoDB has been increasing its capabilities dedicated to the public sector, and we are expecting more exciting projects in this space in the coming years. Having recently completed the IRAP assessment in Australia also brings the added safety net for regulated industries in New Zealand that MongoDB is built for security, resilience and compliance.
MongoDB's New Zealand customer base also boasts some of New Zealand's fastest-moving and best startups and is spread right across the country - with LuminPDF down south, Marsello in Wellington, and Figured in Auckland, just to name a few.
At the MongoDB.local Auckland event, there were also presentations from a number of customers such as Canva, Cloudize, and LuminPDF. Michael Pearson (Software Engineer from Canva) presented his team's challenges and triumphs operating at a massive scale - supporting 110 million monthly active users who collaborate across more than 15 billion designs, a scale very few companies and platforms have reached globally. It's a great example of how MongoDB Atlas supports businesses as they scale to a global audience.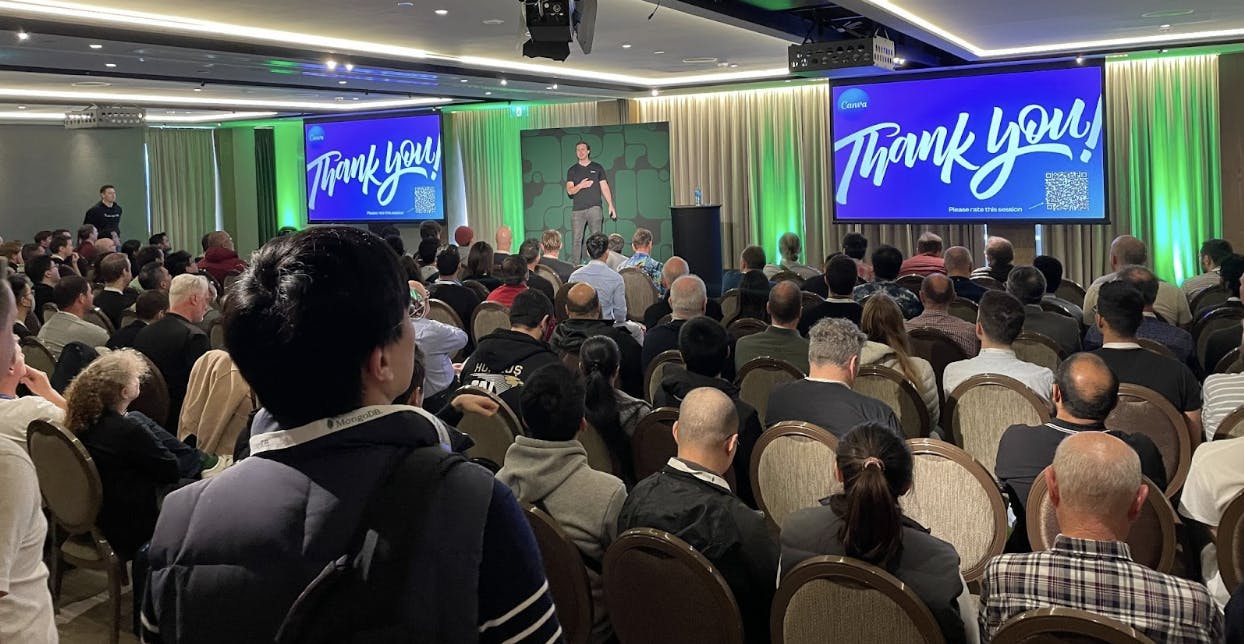 We also heard from MongoDB partners such as Microsoft who presented their plans to open the New Zealand North Azure Cloud Region. This was a great example, alongside AWS and GCP's commitments, of global tech platforms investing in the NZ Tech ecosystem - giant shoulders on which platforms like MongoDB Atlas can build upon.
I also particularly enjoyed Erich Kuba (Founder at Cloudize) presenting on his experience trying to scale a spam filtering business on a relational database technology. His business got so big that it broke his database and ultimately his business failed - it was a pertinent reminder of the criticality of the work software engineers do and the importance that our technology choices take on.
Overall MongoDB.local Auckland was an awesome event, showcasing the best of MongoDB and our community here in New Zealand - we can't wait to see it back again next year.