Building Together: A Look Into MongoDB's Newest Location in Barcelona
MongoDB may be headquartered in New York City, but our company has offices spanning the Americas, Europe, the Middle East, and the Asia-Pacific region. We are currently made up of more than 3,600 employees and are continuing to grow. On October 1, 2021, MongoDB opened a new office in Barcelona, a city that is quickly becoming an important European business hub. Hear from some of our Barcelona employees to learn about life at MongoDB in Barcelona and why it's an exciting time to join this expanding location.
An overview of MongoDB Barcelona
MongoDB has a variety of teams making an impact in Barcelona. From Sales and Customer Success to Engineering and Industry Solutions, there are numerous career opportunities for individuals from different backgrounds. Our Barcelona team is currently made up of 40 employees, 10 of whom relocated from other countries. Whether you're a Spaniard or an expat, Barcelona is a great place to continue growing your career with MongoDB.
Silvia Tropea, Employee Experience Manager for Southern Europe and the Middle East
Our new office in Barcelona is located in the Aticco Bogatell coworking space within 22@, Barcelona's booming technology and innovation district. The building has a nice distribution of entrepreneurs, startups, and large companies and includes all the facilities and services necessary for a great working environment. The spacious common areas are perfect for enjoying moments of relaxation and organizing social and business events. The space is a great representation of our team based in Barcelona: dynamic, innovative, creative, and eager to learn!
Our goal is to build a strong sense of community within the Barcelona team, along with the rest of the Southern European teams. We aim to have people embrace the power of diverse living and working in a stimulating multicultural environment. In order to achieve that, MongoDB's Employee Experience and Workplace teams are actively working together with the local managers and leadership to organize team-building activities and events so our employees will feel connected and develop a strong sense of belonging.
Aside from being part of a multicultural team in an ever-evolving city, take a look at some of the benefits offered to our employees in Spain:
Above-standard 27 days of annual leave

A fully funded group medical plan for employees and their dependents

Employer-funded pension plan

Permanent disability, life, and travel insurance

Twenty weeks of fully paid parental leave (regardless of gender) for employees who have passed their one-year work anniversary

At least $20,000USD for fertility and adoption assistance through Carrot, plus personalized new parent support through Cleo

A generous equity package and employee stock purchase program with opportunities for ongoing grants

Local and global company initiatives to support physical and mental well-being, including mental health resources, a free subscription to Headspace, gym benefits through Gympass, and an employee assistance program
Our Barcelona office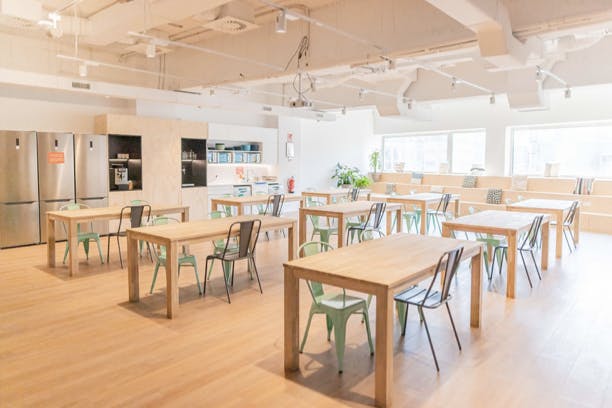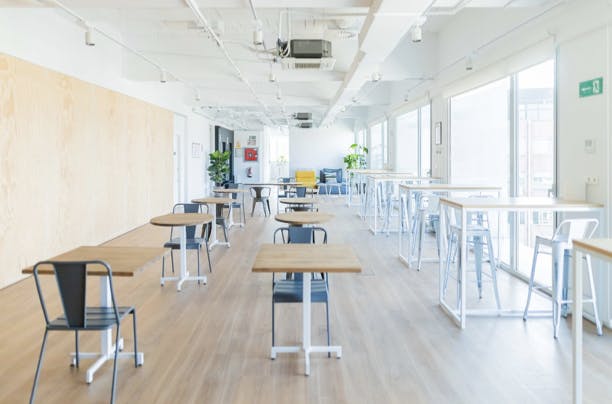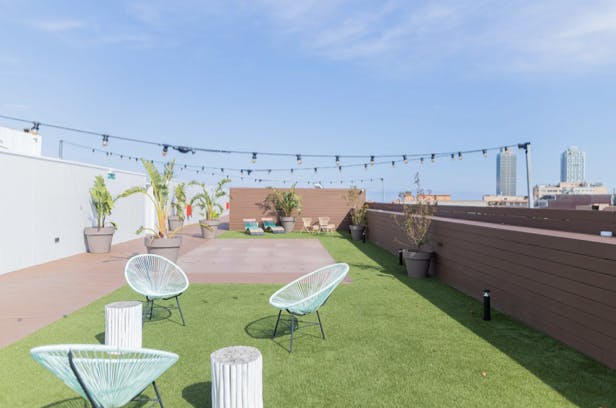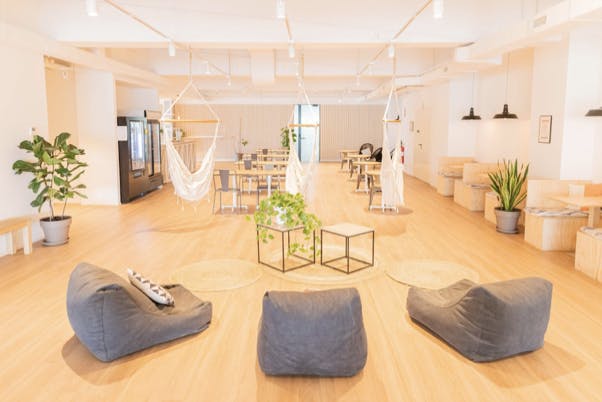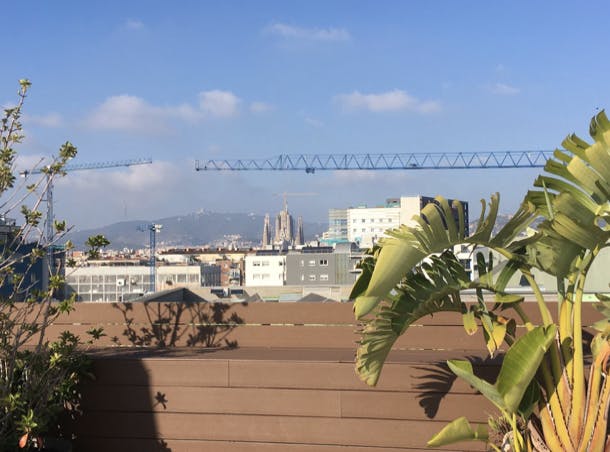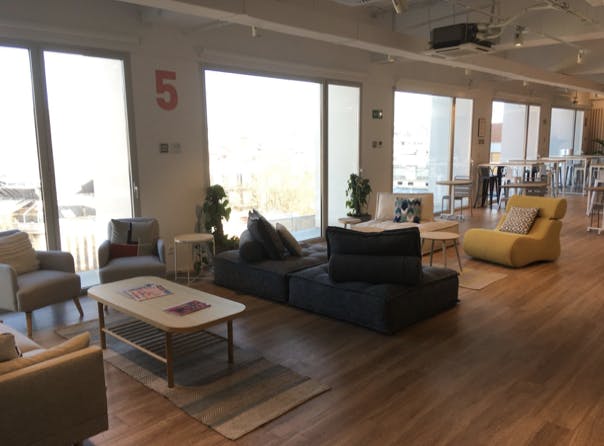 Meet some Barcelona team members
Carlo Sicoli, Manager, Sales Development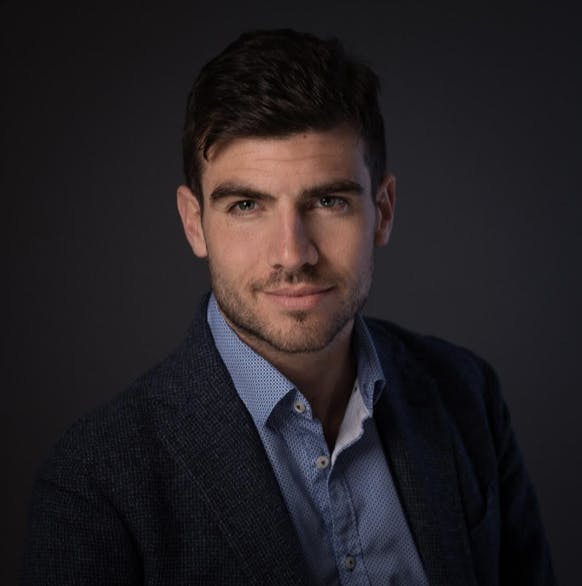 MongoDB's Sales Development team is on the front lines of the customer journey and is one of the main drivers of our Sales organization. Our Barcelona team is made up of more than 25 professionals from all over Europe, and we are one of the fastest-growing teams and regions at MongoDB. We foster a strong culture of collaboration and growth, holding ourselves accountable for our business while having fun together as well. Our team is always willing to learn, progress, and grow both personally and professionally. MongoDB is an incredibly fast-paced environment with many opportunities for career growth. What I find most beneficial is our BDR to CRO program, an initiative sponsored by our CRO, Cedric Pech, to build a direct path between Sales Development and leadership roles. We truly care about career progression and aim to provide multiple career pathways for our reps, whether that be within sales or across other departments like Customer Success, Sales Operations, Marketing, or Sales Enablement.
Barcelona is a great place to grow your career in tech sales. Not only is the city attracting large investments from tech companies, but it's also an incredible international environment with high quality of life. Our Barcelona teams regularly get together for outdoor and sport activities, along with a weekly Thursday get-together on the office rooftop surrounded by amazing views of the sea and Sagrada Familia!
There is truly no better time to join the MongoDB Barcelona team. Our overall business is growing over 50% YoY and our flagship product, MongoDB Atlas, is growing 85% YoY. What's more, our total addressable market is estimated to be $119B by 2025 and has only claimed a 1% market share. This is just the beginning! In addition, our team is growing in Barcelona across multiple functions: Sales Development, Corporate Sales, Customer Success, and leadership roles. There is a lot of mobility to tailor your career path in the direction of your interests. Last but not least: flexibility. COVID-19 brought a lot of changes to the way we work as a company, and MongoDB is embracing flexible policies such as a blend of working from home and in-office. Flexibility is a key driver for us and we are always working to make things better for our employees. Above all, I believe that Barcelona is one of the most beautiful and exciting cities in Europe. Join us!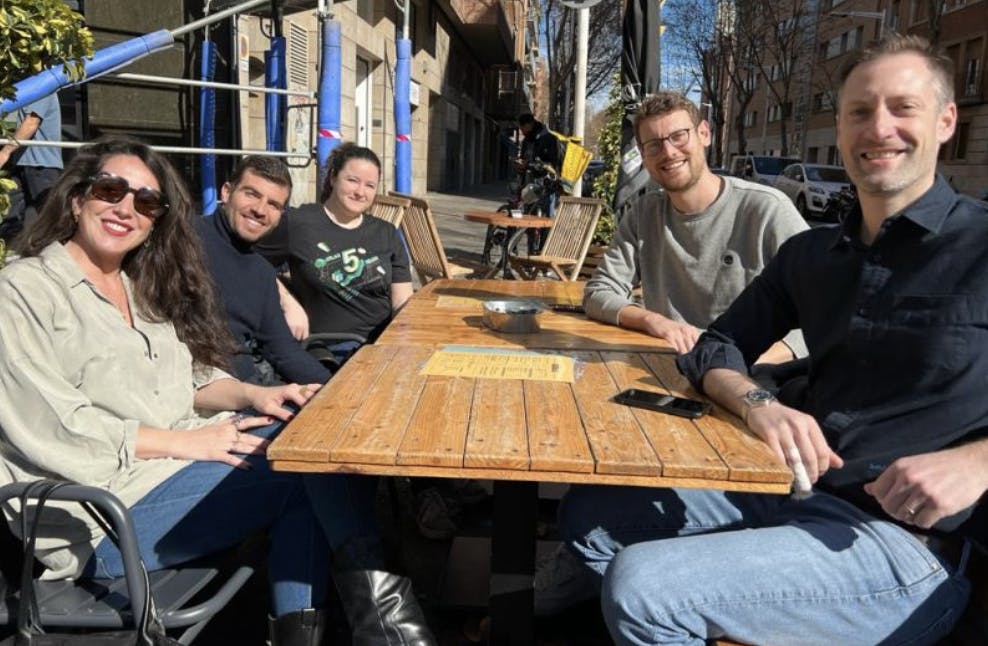 Marion Duplan, Account Development Representative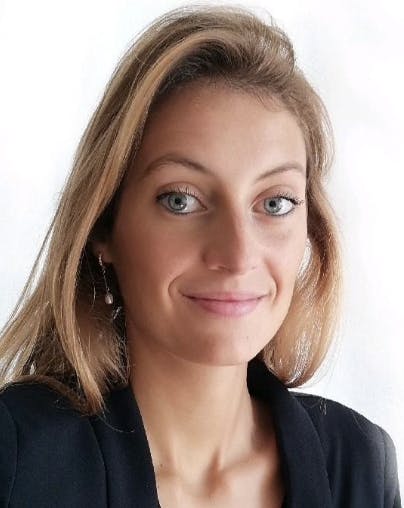 I had been living in Dublin for two years when I joined MongoDB as an Account Development Representative. While I love Ireland and the experiences I had there, I wanted to be closer to my home country (France) and have a bit more sun! Joining MongoDB was a great experience, from a thoughtful onboarding process to support from my new teammates, who made me feel extremely welcome. I had the opportunity to relocate from Dublin to Barcelona and take some time to get settled in. It was a game-changer and made me much more relaxed knowing that I could take my time finding the perfect place to call home.
The Sales Development team in Barcelona is the perfect opportunity to build a sales career and balance a great work experience with a really nice way of life (great tapas, lots of sun, and a dynamic city!). Our team has many opportunities to connect, from sharing tips on the market we work within or how to organize our day-to-day work. We also have some new managers who bring new knowledge from previous experiences, which is great. Outside of work, we get together for weekly meet-ups, and some of my brave colleagues get together at 6 AM to go to the gym before work! We are at the beginning of a new adventure here in Barcelona and it feels really nice to build it all together.
Thomas Chardac, Cloud Account Executive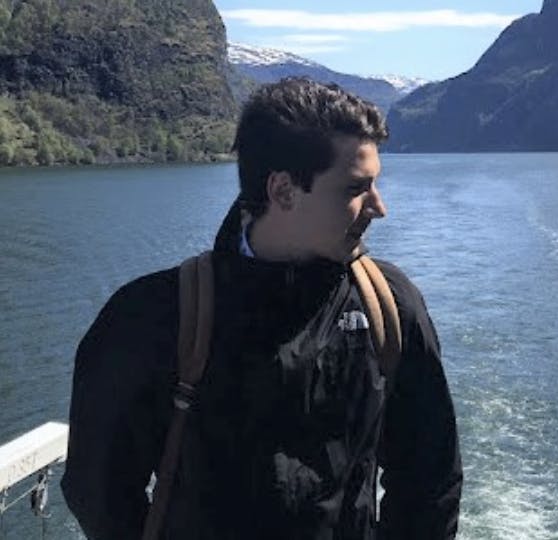 I joined MongoDB as an Account Development Representative (ADR) in June 2020. I had the chance to work for a region in France where the reps were amazing and really invested a lot of time into making me become better every day at doing my job. Sales Development management supported me and were really open to feedback, always willing to assess and grow the impact of ADRs on the business. In August 2021, I was promoted to Cloud Account Executive, and I am now managing between 100 to 150 accounts all over Europe. I am also on track to soon work on a team managing one of the biggest European customers. In a nutshell, things go fast at MongoDB!
Before coming to Barcelona, I was located in Dublin. I decided to relocate to Barcelona to be part of something new and be at the beginning of an office that will grow at scale in the coming months and where I can help build the culture and onboard new hires. Additionally, I come from Limoges in France, so I am way closer to my family and friends here in Barcelona, which made a big difference in the decision. I had no idea so many companies were present in Barcelona. I am discovering every day how big the tech scene is here, and it is growing super-fast! I foresee many interesting leadership and senior sales positions opening here in the future.
Knowing three different MongoDB offices — Paris, Dublin, and Barcelona — pretty well, I can say that the common trait of salespeople at MongoDB is that everyone is here to put the effort into getting better every day. It's a never-resting, exciting, and stimulating environment. Also, anytime you need help you'll find some amongst your peers. The growth MongoDB is experiencing, the quality of life here, and the opportunity to experience a new culture and meet people from all over the world is not something you want to miss!
Gabriela Preiss, Industry Solutions Manager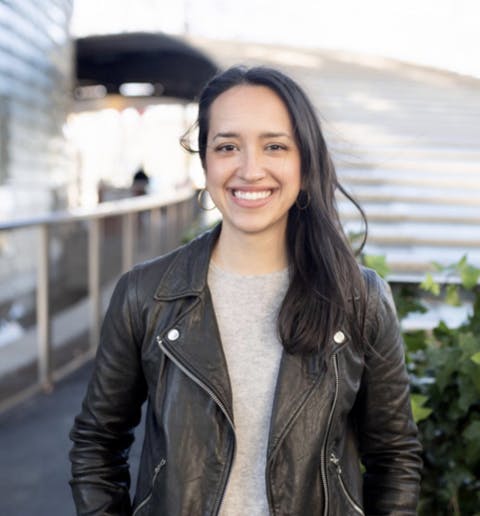 The Industry Solutions team at MongoDB is a fast-growing team that educates and aids large enterprises in modernizing their data infrastructures based on the needs, wants, and challenges of their specific industry. We are the industry subject matter experts. The bulk of our team is globally dispersed, but we made a strategic decision to start building out a sector of our team in Barcelona. This city is full of inspiration and innovation as a tech hub and has a hard-to-beat climate and nature that coexists with the bustling city.
The overall team culture in Barcelona is great. You can always find something to do, and although these times are tricky with COVID-19, we try to regularly make time for casual meetups for tapas, drinks, and lunches. We've planned hikes, rooftop meetups, futbol games, and more. I feel very fortunate to work at MongoDB. I've always felt encouraged to grow and share ideas, and I feel like my work and initiative are noticed. In a short amount of time, I went from an entry-level Industry Consultant to building my own team in Barcelona. That growth culture may be marketed by every company, but it is still quite hard to find in an organization. MongoDB really sets the tone for individual growth through their leadership and the example they set.
This is a very exciting time to join MongoDB in Barcelona. We're growing exponentially, and to see that journey from the beginning has been incredible. For me, it's a perfect fusion of a city I love with a career that excites me every day. During these last few years, a lot of people were forced to reevaluate where they live and what they dedicate their life to. I've only been reassured that Barcelona offers a high quality of life, while MongoDB has grown stronger than ever, in quantity and quality, despite having to quickly shift and adapt to meet changing global demands for their employees.
Learn more about Gabriela's career story and the Industry Solutions team.
Tommaso Tocci, Lead Software Engineer, Sharding
Before joining MongoDB, I was working as a researcher in the high-performance computing field. After two years of performing investigations and publishing papers, I was getting a bit frustrated. I really wanted to build something that would make a difference, something that would be used by thousands, even millions of people, something that would have a great impact. I also really wanted to write open source code, because I'm convinced that sharing knowledge is one of the key aspects of human evolution. When MongoDB contacted me, I didn't hesitate: the company was building an innovative and open source database used by millions of people. It was exactly what I was looking for. I joined MongoDB as the second Software Engineer on our Sharding team in Barcelona.
The sharding capabilities of MongoDB have received increased interest over the past few years. One of the main reasons we decided to build out the Sharding division in Barcelona was to attract new talent from all over Europe to join us on this incredible journey. Our intuition was correct, and in the past two years, we've grown the team to more than 15 brilliant engineers.
One of the things I'm most proud of about MongoDB is the culture. When I first joined, I was really impressed by the fact that everyone was incredibly friendly and came from diverse backgrounds. It didn't take long to realize that this was not an isolated case — MongoDB welcomes open-minded people who share our core values. In the Barcelona office specifically, there is an incredibly nice atmosphere focused on collaboration, inclusion, and trust. We always help each other and share our knowledge as much as possible, and we never forget to celebrate when we close a project. I personally really enjoy our brainstorming sessions; it's where all our great ideas came from.
Every day, more and more developers and companies shard their databases to achieve more flexibility. We have great plans for the Sharding team and numerous exciting features on our roadmap. To make all these dreams come true and improve sharding even more, we need talented engineers who will join us in this effort.
Allison Easton, Software Engineer, Sharding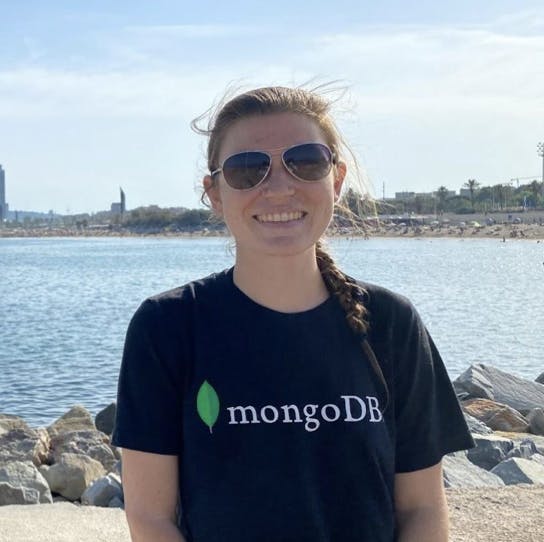 I started my career with MongoDB in the summer of 2019 as an intern on the Replication team in the NYC office. I loved MongoDB and the work I was doing, but I didn't want to live in New York City full-time. I knew that I wanted to go somewhere different after college and continue working on distributed systems, but didn't really know where or what role. I talked to my recruiter and we discussed the possibility of me joining the newly started Sharding team in Barcelona. There were no guarantees since the team was so new and small, but I came back the next summer to intern for the Sharding team in NYC to see if it would be a good fit. After interning for the Sharding team in NYC remotely, I was offered a position in Barcelona after graduation. In the summer of 2021, I started full-time on the Sharding team here in Barcelona.
Moving to Barcelona was pretty scary. I had never been to Spain before, and I didn't (and still don't really) speak any Spanish. MongoDB helped me get my visa and connected me with Kal Manassiev, who suggested places to stay in the city while looking for apartments. Everyone here has been super welcoming, and it's been great living in such a different place.
Since joining the team, my focus has been on improving the balancing process for sharded clusters. As the only new grad on the Barcelona team, I have a lot of great people to learn from. Everyone works together on projects and there is a focus on knowledge sharing that makes it easy to ask questions and learn about different projects. Having the new office space has also allowed us to interact in person, and utilizing whiteboard sessions to come up with ideas and learn more about how sharding works is really valuable.
Barcelona is an amazing city. It's lively and very different from the U.S. With the growth MongoDB is experiencing in Barcelona and the number of new team members moving here, it's exciting to be able to explore the city (and the country for that matter) with other people who are excited to be here.
Learn more about the Sharding team in Barcelona.
Sara Escribano Slowey, Manager of Customer Success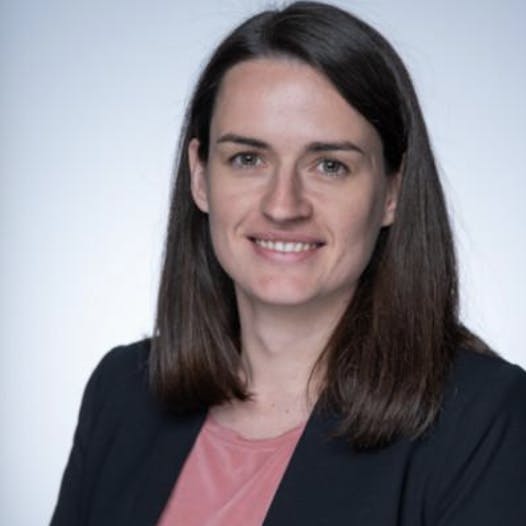 Our Customer Success (CS) department in EMEA is currently a team of over 50 passionate Customer Success Managers (CSMs) who work day in and day out with our customers, leading them from onboarding through their adoption lifecycle and up to their renewal. A CSM at MongoDB has many responsibilities, but the main one is ensuring that our customers adopt our technology, are aware of and employ best practices, and are able to grow their business with MongoDB.
Our CS EMEA team is distributed across all of Europe. CS at MongoDB is increasingly investing in our Barcelona hub. We are hiring for our Onboarding, Scaled, and High Touch CS teams, along with fluent second-language speakers in our Barcelona and Dublin hubs. You can expect a growing CS team of skilled peers and additional openings out of sunny Barcelona throughout this year. We use a flexible working model to support our teams, whereby CSMs collaborate and decide the days they will work from home versus days they will be in-office with the rest of the team. Our team communicates daily via Slack and weekly team meetings, and we run virtual social events now and then driven by our CSMs themselves. They have the best ideas!
Our main values revolve around expertise, collaboration, and accountability. We are a team focused on continuous self-enablement and hungry to become high-level experts for our customers. We are a highly collaborative team. We take pride in helping each other, have solid ramping and coaching programs for new starters, and ensure this collaboration culture is maintained regardless of our scale. Last but not least, we are a team that plays a key role within MongoDB's account teams, and we deliver for our customers consistently.
Joining the CS team in Barcelona opens up a realm of career opportunities for our employees. As a CSM you have a central role within the company. From collaborating closely with our Sales teams to working through technical milestones with Product teams and our field technical teams (Solutions Architects and Professional Services) to driving the customer's experience, all angles of this role will give you an ample view of the business.
At MongoDB and within CS, we have a well-structured development path around core competencies to continuously increase your skills. In my own tenure, I've developed in the company from an individual contributor into leading our Southern CS Enterprise team, which has been a career lifetime experience that can only come within a company that is laser focused on growing, challenging, and rewarding its internal talent.
All in all, don't think twice, now is a great time to join our team in Barcelona!
Interested in joining MongoDB in Barcelona? We have several open roles and would love for you to transform your career with us!