2019 MongoDB Innovation Awards Winners
We were happy again to see a number of amazing nominations for the 6th annual MongoDB Innovation Awards. MongoDB's annual awards recognize companies who are using MongoDB to dream big and deliver incredibly bold, innovative solutions.
We are thrilled to announce our 12 winners who were honored at MongoDB World, New York, June 17-19.
Global Go to Market Partner of the Year: IBM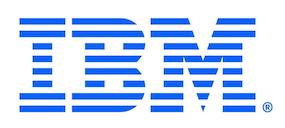 Each day, we create 4.5 quintillion bytes of data from a variety of sources from climate information, to posts on social media sites, purchase transaction records and medical images. IBM has the world's most comprehensive portfolio of data and analytics capabilities in the market. IBM helps enterprises extract new insights from the explosion of available data to drive competitive advantage. IBM delivers a full spectrum of analytics descriptive, predictive and prescriptive to cognitive to turn big data into big insights. We provide talent management and social collaboration solutions powered by workforce science and cognitive analytics capabilities. For more information, go to: www.ibm.com/analytics
The Enterprise: Marriott

With over 7,000 properties and a new hotel opening every 14 hours, Marriott is the leading hospitality provider in the world today. Marriott turned to MongoDB to assist with sprawling reservation shopping demand. By using MongoDB in conjunction with Linux on Z, Marriott architected a reservation shopping platform that will allow for future scale and quicker time to market for new capabilities. Marriott also plans to use MongoDB for placing data geographically close to users for better performance and to meet the needs of GDPR.
Launch Fast: ANZ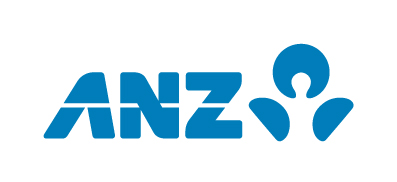 ANZ is a major Australian-based bank operating in 34 markets globally with representation in Australia, New Zealand, Asia, Pacific, Europe, America and the Middle East. To ensure oversight in how the bank operates, a risk and compliance management framework includes a significant number of checks and balances to be enforced and monitored. Many are in the form of documents or policies, which need significant manual effort to ensure they are complied with. ANZ set out to digitize these documents and policies, making them scalable and customizable through the development of an application framework using MongoDB Atlas. Taken from ideation to operationalization in less than six months, the application framework uses MongoDB to record these checks and balances and how they are applied. In addition, the new framework allows checks and balances to be audited and has digitized critical data sets including links back to specific decision points. This gives ANZ the confidence to dynamically manage its risk and compliance framework and respond to regulatory and market changes in days rather than months.
Scale: Square Enix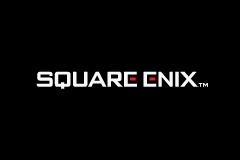 Square Enix, producers of Tomb Raider and other blockbuster video games, uses MongoDB for their online suite of asynchronous multiplayer features within a wide range of their games. They recently chose MongoDB Atlas for all future game production because they needed scalability for their growing global player base. Atlas also allows them to scale elastically, thus cost effectively, to meet the demands of the game regardless of the number of concurrent players.
Data-Driven Business: Continental

Continental AG, which is shaping the mobility ecosystem, chose MongoDB to collect, store and process massive volumes of data for its newest safety initiative, Vision Zero, which strives for zero fatalities or accidents on roads. It relies on vast amounts of data to guide the development of next generation sensors and software. Now with MongoDB, their developers can build new models more rapidly and quickly build and test new prototypes.
Customer Experience: Royal Caribbean

One of the world's biggest cruise lines, Royal Caribbean, is utilizing MongoDB to help digitally transform and significantly enhance the customer experience. The Royal Digital Marketing team, facing complex and rigid legacy infrastructure, chose MongoDB Atlas to modernize their cruise search product in order to present product structures to their guests in a simple, flexible and customizable manner. The business impact has been dramatic, having exceeded forecasts and expectations in web bookings by over 20%. In addition, other business units are now coming to the Digital Marketing team looking to build off their success.
Internet of Things: Airobotics

Airobotics has developed a pilotless drone solution, the first of its kind in the global market. It provides an end-to-end, fully automatic solution for collecting aerial data and gaining invaluable insights. The industrial grade platform is available on-site and on-demand, enabling sites and cities to access premium aerial data in a faster, safer, more efficient way. They leverage MongoDB in the cloud to help support the vast amount of aerial data collected and processed to deliver a more connected world.
Savvy Startup: Corva

Corva is a real-time analytics platform that powers mission critical Oil & Gas operations around the world. The company enables real-time engineering and machine learning predictions that power faster and safer drilling. The platform utilizes an extensible, data-driven API with endpoints handling 100,000+ requests per minute of streaming sensor data. Rapidly scaling from 5 rigs & 500GB of data last April to 150+ rigs & 9TB of data today, they have chosen MongoDB, Kafka, & AWS Lambda to support growth.
Atlas: Compass

Compass is an incredibly fast-growing business that is disrupting the real estate industry with technology, aiming to build the first end-to-end real estate platform. They use MongoDB Atlas to administer their primary data storage without diverting focus from the platform and products their engineering team is building.
The William Zola Award for Community Excellence: Danielle Monteiro
Honoring of our strongest Community Support advocates , William Zola, who passed away unexpectedly in 2014, recognizes those whose support contributions make a significant difference to users around the globe. Danielle Monteiro shares her knowledge about MongoDB through blogging, public speaking, and social media. She focuses on working with beginning developers to teach them how to model and search their data. Her being awarded The William Zola Award for Community Excellence is a result of her passion for the MongoDB community.
Certified Professional of the Year
MongoDB each year recognizes a current MongoDB Certified Professional who demonstrates ingenuity, hard work, and expertise as the MongoDB Certified Professional of the Year. The 2019's MongoDB Certified Professional of the Year is Rolando Martinez, a Staff Data Engineer at Vrbo, working out of Austin, Texas.