MongoDB Announces Jim Scharf as Chief Technology Officer
Scharf joins MongoDB with more than two decades of expertise in scaling engineering teams, building innovative products, and launching successful cloud services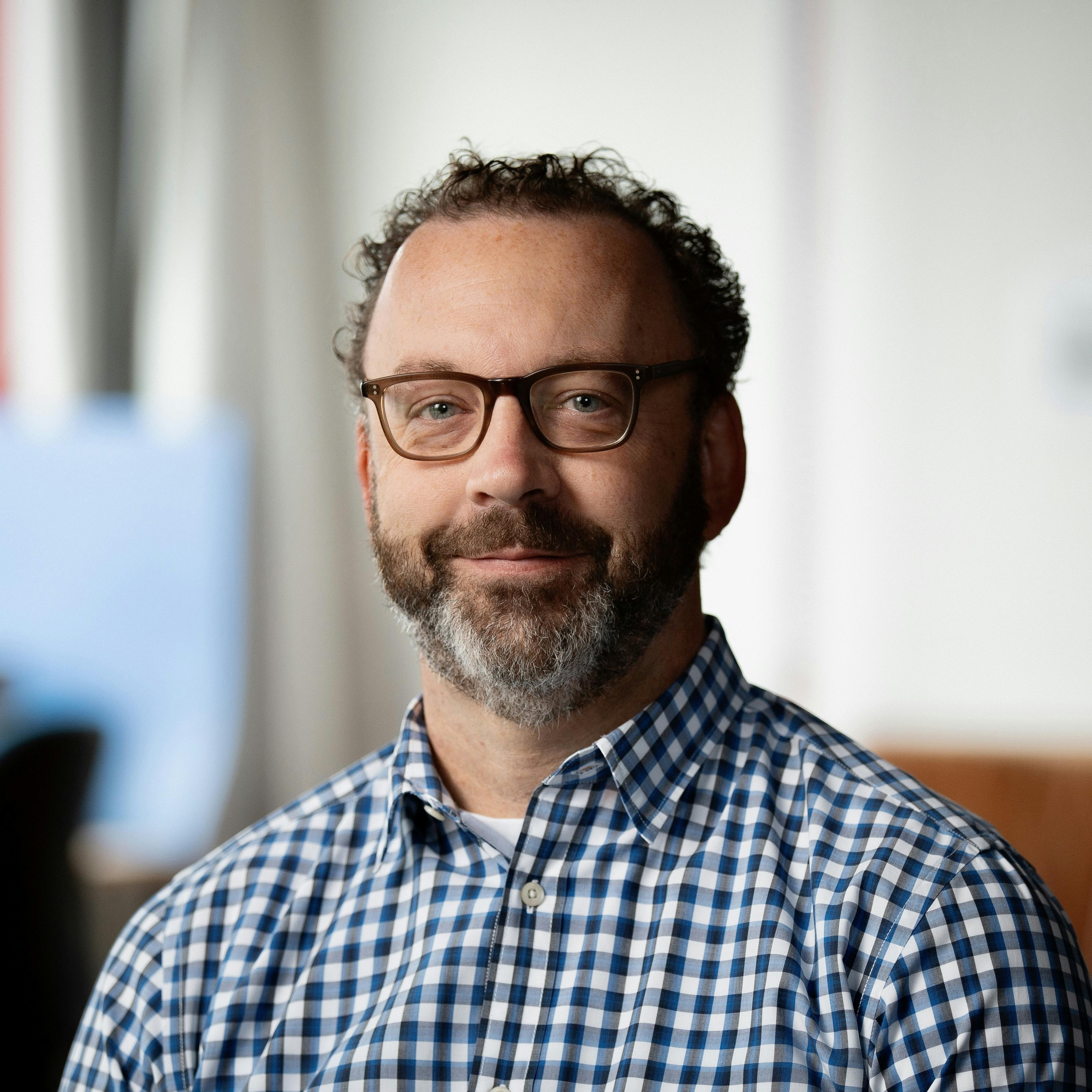 NEW YORK–Oct. 2, 2023–MongoDB, Inc. (NASDAQ: MDB) today announced Jim Scharf has joined the company as Chief Technology Officer. Scharf will lead MongoDB's global engineering organization, partner with other senior leaders to set and execute the company's technical vision and strategy, and oversee the development and delivery of MongoDB's products and services.
Scharf joins MongoDB after 17 years at Amazon Web Services (AWS), where he helped drive years of rapid growth and scaled product management, software engineering, security, operations, and solutions architecture organizations behind a number of successful products and services. As one of AWS's first employees, Scharf was a founding owner of six services, served as General Manager for Amazon DynamoDB and was most recently Vice President of AWS Identity. In his time at AWS, Scharf was an author of 20 U.S. patents in the area of cloud computing. Previously, Scharf worked in numerous software engineering and technology consulting roles.
"Jim is a seasoned technologist and leader with a successful track record of building and scaling the teams, processes, and technologies behind the sophisticated software millions of customers rely on every day," said Dev Ittycheria, President and CEO of MongoDB. "Given his experience, I am confident that Jim's leadership will accelerate the pace of innovation at MongoDB and enable our developer data platform to further expand in exciting new areas such as AI, edge computing, and beyond."
"Developers love building on MongoDB because it eliminates the complexity of managing multiple types of data and makes it easy to run applications anywhere—across edge devices, on-premises infrastructure, and major cloud providers," said Scharf. "I'm thrilled to build upon MongoDB's track record of developing highly trusted products and services that startups and enterprises alike love, and I look forward to working with the engineering team and leaders across the company to deliver technology that empowers organizations to embrace the next shifts in technology."
About MongoDB
Headquartered in New York, MongoDB's mission is to empower innovators to create, transform, and disrupt industries by unleashing the power of software and data. Built by developers, for developers, our developer data platform is a database with an integrated set of related services that allow development teams to address the growing requirements for today's wide variety of modern applications, all in a unified and consistent user experience. MongoDB has tens of thousands of customers in over 100 countries. The MongoDB database platform has been downloaded hundreds of millions of times since 2007, and there have been millions of builders trained through MongoDB University courses. To learn more, visit mongodb.com.
Forward-looking Statements
This press release includes certain "forward-looking statements" within the meaning of Section 27A of the Securities Act of 1933, as amended, or the Securities Act, and Section 21E of the Securities Exchange Act of 1934, as amended, including statements concerning the appointment of our Chief Technology Officer and our future performance, evolution and growth. These forward-looking statements include, but are not limited to, plans, objectives, expectations and intentions and other statements contained in this press release that are not historical facts and statements identified by words such as "anticipate," "believe," "continue," "could," "estimate," "expect," "intend," "may," "plan," "project," "will," "would" or the negative or plural of these words or similar expressions or variations. These forward-looking statements reflect our current views about our plans, intentions, expectations, strategies and prospects, which are based on the information currently available to us and on assumptions we have made. Although we believe that our plans, intentions, expectations, strategies and prospects as reflected in or suggested by those forward-looking statements are reasonable, we can give no assurance that the plans, intentions, expectations or strategies will be attained or achieved. Furthermore, actual results may differ materially from those described in the forward-looking statements and are subject to a variety of assumptions, uncertainties, risks and factors that are beyond our control including, without limitation: the impact the COVID-19 pandemic may have on our business and on our customers and our potential customers; the effects of the ongoing military conflict between Russia and Ukraine on our business and future operating results; economic downturns and/or the effects of rising interest rates, inflation and volatility in the global economy and financial markets on our business and future operating results; our potential failure to meet publicly announced guidance or other expectations about our business and future operating results; our limited operating history; our history of losses; failure of our platform to satisfy customer demands; the effects of increased competition; our investments in new products and our ability to introduce new features, services or enhancements; our ability to effectively expand our sales and marketing organization; our ability to continue to build and maintain credibility with the developer community; our ability to add new customers or increase sales to our existing customers; our ability to maintain, protect, enforce and enhance our intellectual property; the growth and expansion of the market for database products and our ability to penetrate that market; our ability to integrate acquired businesses and technologies successfully or achieve the expected benefits of such acquisitions; our ability to maintain the security of our software and adequately address privacy concerns; our ability to manage our growth effectively and successfully recruit and retain additional highly-qualified personnel; and the price volatility of our common stock. These and other risks and uncertainties are more fully described in our filings with the Securities and Exchange Commission ("SEC"), including under the caption "Risk Factors" in our Quarterly Report on Form 10-Q for the quarter ended July 31, 2023, filed with the SEC on September 1, 2023 and other filings and reports that we may file from time to time with the SEC. Except as required by law, we undertake no duty or obligation to update any forward-looking statements contained in this release as a result of new information, future events, changes in expectations or otherwise.
MongoDB Public Relations
press@mongodb.com