MongoDB is One of Battery Ventures' 25 Highest-Rated Public Cloud Computing Companies to Work For
Crain's recently recognized MongoDB as one of the best places to work in New York City. Today, Battery Ventures announced that MongoDB is also one of the best places to work in the cloud; specifically, Battery named us one of the "25 Highest-Rated Public Cloud Computing Companies to Work For." Battery compiles the list based on Glassdoor ratings and reviews left by employees. In other words, MongoDB's inclusion in the recognition depends upon current and past employees rating MongoDB highly.
This makes sense to me, as I fit into both camps. I worked for MongoDB from 2013 to 2014, and loved it. I recently returned, and continue to find it the best place I've ever worked. Apparently I'm not alone in loving MongoDB. Indeed, in addition to this most recent honor from Battery, MongoDB also ranks high on Inc.'s "best led" and "best workplaces" lists, not to mention BuiltIn's "100 Best Large Companies to Work For."
Why do people love working for MongoDB?
For me, it's a combination of great people and great products. When I joined MongoDB back in 2013, it was because of its fresh, open approach to data. MongoDB was so approachable, so easy to use. Developers adored it and quickly became productive with it, making MongoDB one of the most popular databases on the planet. Since that time, MongoDB has added things like full-text search, data visualization, and more, making it the industry's leading data platform.
Which is cool, but incomplete. As much as I love to work for a market leader, it's the people of MongoDB that make it a near-perfect employer. Many of the people I loved to work with back in 2013 are still here, and they've been joined by other outstanding, humble people. MongoDB really is the perfect confluence of great technology and great people.
Here is what a few of my MongoDB colleagues shared as to their reasons for working here.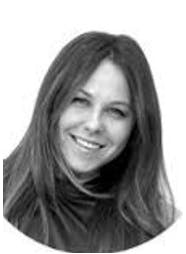 Annie Dane, Strategic Account Marketing
MongoDB is an incredible place to build your career with a tremendous amount of support to do so, including a Learning and Development team that provides a multitude of training opportunities. Additionally, people at MongoDB really care about each other: we encourage a healthy work/life balance and new parents (and their babies) are very welcome at MongoDB, as evidenced during Covid.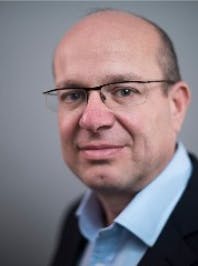 Mat Keep, Product Marketing
Every organization's success is now defined by software, and that software's success is defined by data. MongoDB eliminates many constraints developers have faced working with data, which makes it such an exciting place to work as I get to help customers build new applications and modernize existing ones. At MongoDB we get to help address some of today's toughest challenges and most interesting initiatives shaping our world.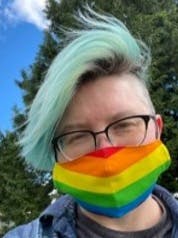 Angie Byron, Community Management
MongoDB is filled with humble, wicked-smart people who make a concerted effort to lift each other up. These traits hold true across departments, across org chart levels, and across levels of technical depth. Additionally, as a queer person, I've never been part of a company that takes diversity and inclusion so seriously and backs it up with real action. Just in the last few months, we've had a panel to talk together about our coming out experiences, trans-specific programming with amazing guest speakers, and more.
At MongoDB, we are passionate about our mission of freeing the genius within everyone by making data stunningly easy to work with. We'd love to have you be part of our team.