MongoDB Named in the InfoWorld Bossie Awards 2015: The best open source application development tools
InfoWorld recently recognized MongoDB with a "Bossie" award for its leadership in open source software in the category of 'the best open source application development tools'.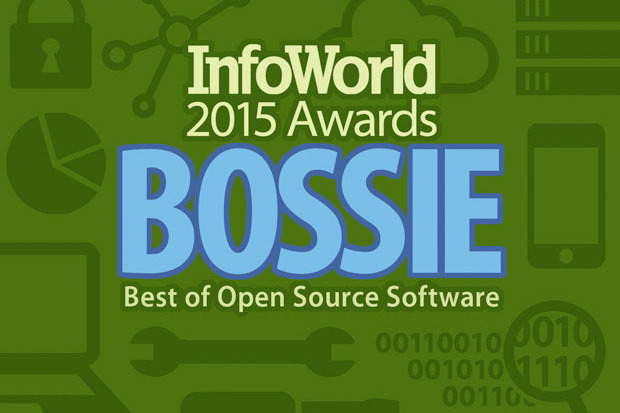 This Award is a great honor because the InfoWorld Bossies are awarded based on input from the developer community, systems integrators, security consultants, data scientists, and networking masters.
Where does InfoWorld find their winners? They go where the open source community hangs out -- conferences, Meetups, GitHub, Sourceforge, CodePlex, and conferences like OSCON.
MongoDB has attractive features, including but not limited to ad hoc queries, flexible indexing, replication, high availability, automatic sharding, load balancing, and aggregation.

- InfoWorld
MongoDB was also called out for its "big, bold move with version 3.0" of introducing a flexible storage architecture, including WiredTiger, which provides compression, improved concurrency control, and many other enhancements. MongoDB's flexible storage architecture allows MongoDB and partners to develop specialized and highly optimized storage engines for a wide range of use cases, while providing users a consistent experience in the areas of query language, deployment flexibility, security, integrations, and operational tooling.
Thank you InfoWorld for recognizing MongoDB -- and more importantly, thank you to our community of users for sharing your thoughts on MongoDB. The full article is available here.
---
Want to learn more about MongoDB 3.2? Read our white paper on the latest features.
Learn more about MongoDB 3.0
---