Meet Sam Fiorenzo: Why I Chose MongoDB for a Second Time
I sat down with Sam Fiorenzo, Enterprise Account Executive in our Austin office, to learn about her quick career growth in sales at MongoDB. We talked about how she progressed through multiple promotions, why she left, and what made her want to come back less than a year later.
Ashley Perez: Welcome back to the team! Can you tell me a bit about how you got into sales and why you enjoy it?
Sam Fiorenzo: Thank you. I'm happy to be back! I actually went to school for film editing and design, so I fell into sales like a lot of us do. I got my start in sales using my film and design knowledge to sell into the creative, design, and UX spaces. Then, I moved into tech sales at MongoDB.
I've stuck with sales for a lot of reasons. It fits my personality: I'm analytical, competitive, and find joy in connecting with my customers or landing new ones. Each customer has a unique need, and because of that, it makes every deal at MongoDB different. This keeps the job interesting. It always requires me to come up with new ways to address their needs.
Also, MongoDB is a leader in the database space, with a ton of room to grow. There are plenty of new deals to land and growth to enable, which means my earning potential has no cap.
AP: You've had a lot of success in your sales career at MongoDB. Can you tell me a bit about your career journey?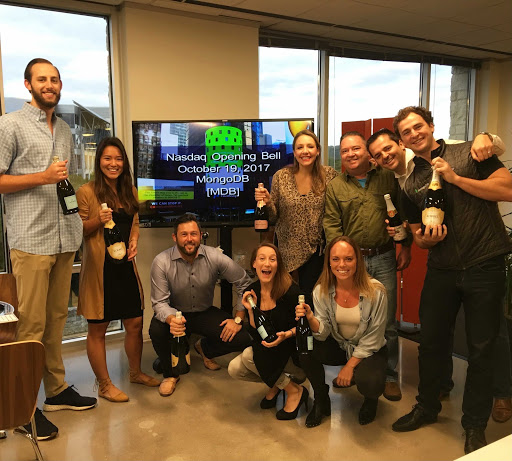 SF: I joined as an entry-level Sales Development Representative (SDR) about four years ago. This was pre-IPO days, so a lot has changed simply because of that.
I quickly worked my way up to become one of the first reps on what is now called the Cloud team. This was when MongoDB's Atlas offering was brand-new, and we had to figure out how to sell it.
After that, I was promoted to the Corporate Sales team, where I saw a lot of success again. Then, I was promoted to a senior-level role.
AP: It's impressive to receive that many promotions in less than four years. Congrats! How were you able to secure those roles?
SF: I worked hard and smart and as consistently as I could. I focused on being coachable and constantly tried to learn. I also invested in my colleagues (and they did the same for me) by collaborating, helping each other overcome obstacles, and offering general support. This allowed all of us to grow.
Finally, I asked for what I wanted. Making my intentions clear helped my managers pay attention to what I was doing and suggest ways to fill relevant gaps. When it was time for a promotion, I believed they could easily consider me for the next role because I put in the work.
AP: But despite the career growth, you still decided to move on from MongoDB. Why?
SF: At that point, I was trying to grow my skill sets in an enterprise organization. Our sales team — and the entire company really — was growing so quickly.
However, the promotion process was not as well defined as I had hoped (and as it is now). Our Chief Revenue Officer (CRO) had just created a program to grow people from within, but it still had things to be ironed out. Although I had seen a lot of success in my career growth, the next part of my career path wasn't immediately clear to me.
So I left in December 2019 to take a sales role at a startup with a new product monetizing a different open source technology. It was an exciting opportunity, and I saw the potential for me to continue to grow my career quickly. But as with many startups, it wasn't the most stable or safest place to be. I was unsure of our ability to execute, which was a reason for concern. I knew I had to move on, but I wanted to make sure the next opportunity was the right one.
AP: So after some soul searching, how did you land on MongoDB again?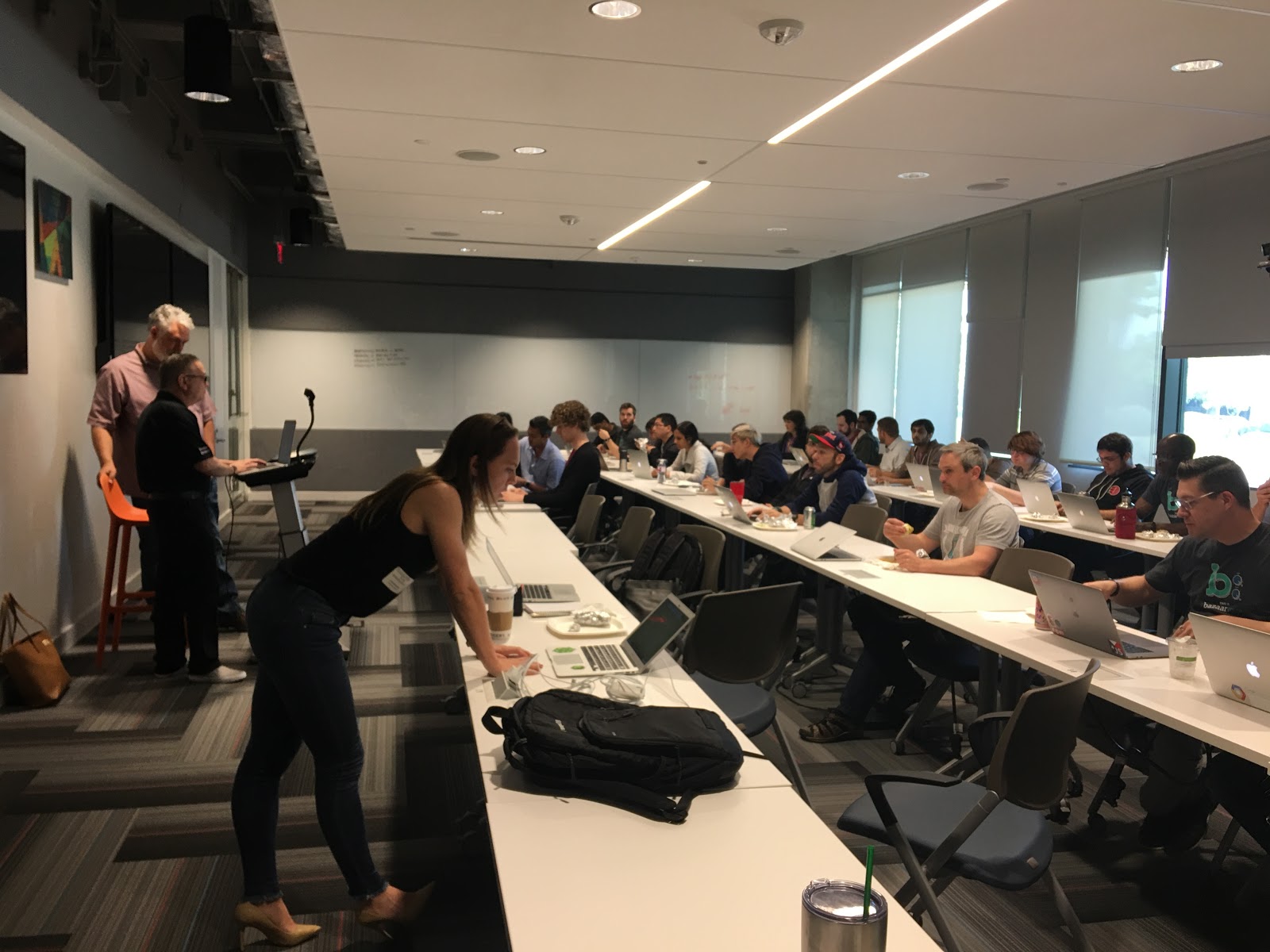 SF: When I considered my next move, I focused on the following:
A large market: MongoDB has a huge addressable market of potential customers. Our product is core and mission critical to most organizations, meaning it's tied to revenue. This meant larger and more-strategic deals.
A world-class product: I wanted to sell an impressive product that was winning or disrupting market share because it was truly first-class.
Talented and smart people: I wanted to be surrounded by colleagues who were like-minded. And I wanted to work under leadership I believed in and that could guide me to being better than I was yesterday. I think this is so core to growth and improvement no matter your career. If you're the smartest person in the room, you're probably in the wrong room.
An organization where I can grow: In these uncertain times, it was even more important to work somewhere that had resources to invest in me and where I could build my career.
I was interviewing elsewhere, and when comparing opportunities side by side, MongoDB once again came out ahead. Yet, I was reluctant to go back.
In my mind, there was a negative connotation associated with "going back to a former employer." However, when speaking with leaders at MongoDB, they instead positioned me as an asset and an obvious hire. The MongoDB team was "welcoming me back home" with open arms and a quota waiting for me.
After more consideration, I realized that the reasons I had left were now irrelevant. I sought advice from people way more experienced than me in diverse careers and with separate — and sometimes conflicting — perspectives. These mentors helped me get past those reservations and focus on what was important to me.
AP: It's clear your leaders really valued you here. How has your role differed from the first time to now?
SF: Although my new role as an Enterprise Account Executive is much more strategic, with more responsibilities than when I'd joined as an SDR, I still use a lot of the foundations of pipeline generation I'd picked up four years prior to start conversations with developers and key stakeholders.
I also think MongoDB has matured its promotion process this time around. When an organization grows as fast as we did, it's hard to have all the processes ironed out to help employees understand what it takes to get to the next level or do so in a timely fashion. What previously made for a bumpy road has since been smoothed out.
Now, our CRO, Cedric Pech, has created the "BDR to CRO" program. The path for career growth is clearly defined and discussed with each sales employee. I now clearly understand how to get to the next level of my career and have a plan to get there that my leadership supports.
AP: So, after everything's said and done, why would you recommend MongoDB to other sales professionals looking for an opportunity?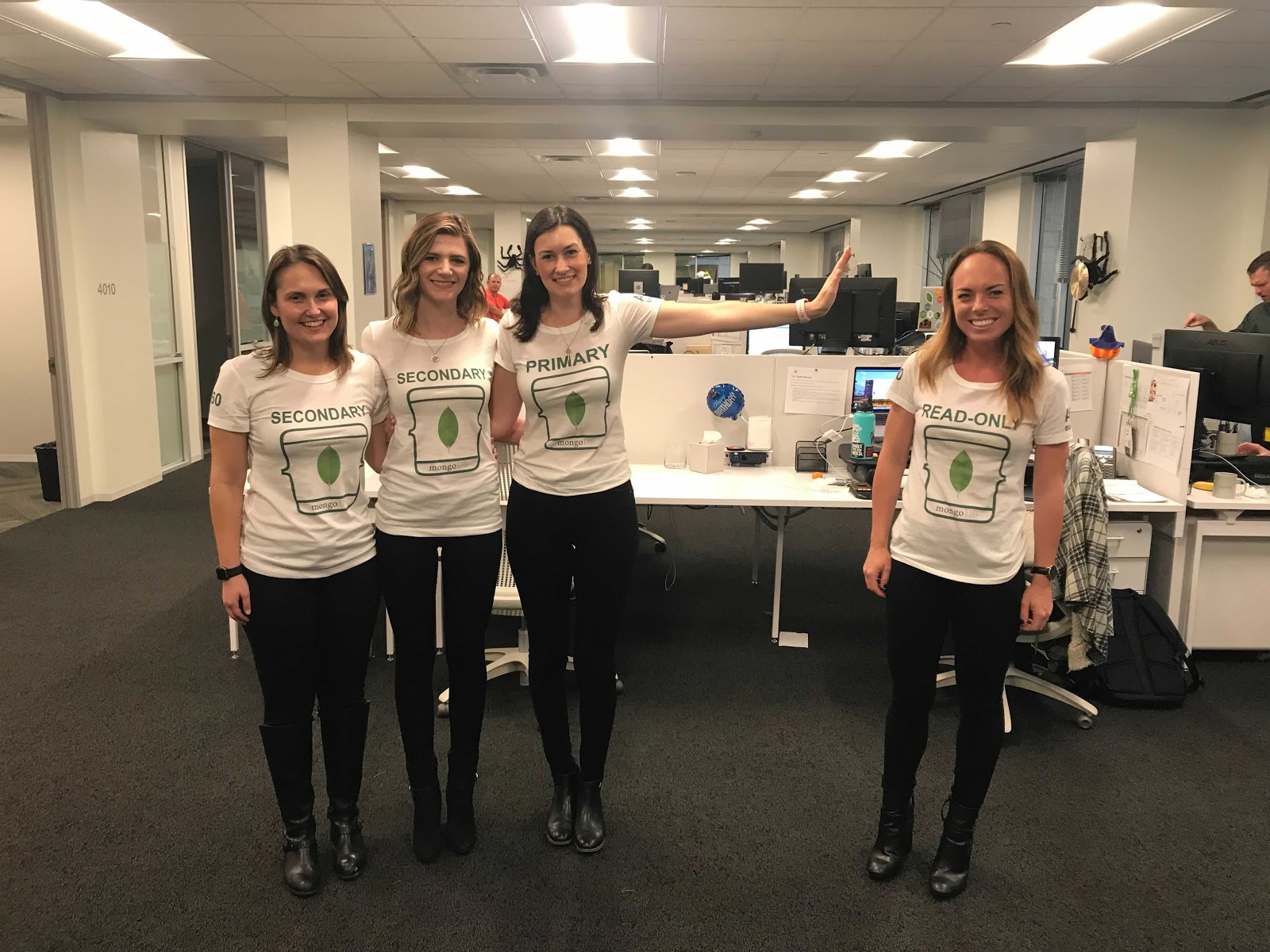 SF: First, the sales enablement is impressive. I had never been educated on a proper qualification tool or sales process before. Nor had I ever experienced a complicated enough sale where that knowledge would become important.
For clarification, when I say "complicated" sale, you need to remember that MongoDB is open source or free for most, and we're often selling against our own community version. We need buy-in from many different stakeholders who care about different things to get a deal done. It's also very technical, so we have our Solutions Architects partnering with us, but the best reps are well-versed in the technology so they too can qualify every conversation.
Everything we do is meant to be "value-based." It sounds super fluffy, but the way MongoDB teaches sales reps to engage with prospects is designed to bring a ton of value at every touchpoint. We enable prospects like they're customers before they actually become one. This commitment and care continues after they sign on the dotted line.
Also, I really believe MongoDB is the whole package for building a sales career, with enough resources and thought leadership to continue to be. There's so much potential here because of our position in the market, and I'm confident it will only continue to grow.
If you're a tech sales professional with high hopes for your career and want to run with the best reps out there, consider MongoDB. If you're smart enough to know you'll always learn here and passionate enough to have grit, you'll likely be successful.
A lot of people take a "lower job title" in their careers to be here. I did twice, and it's been worth it both times.