Kickstarting a Career in Sales: Introducing MongoDB's Sales Academy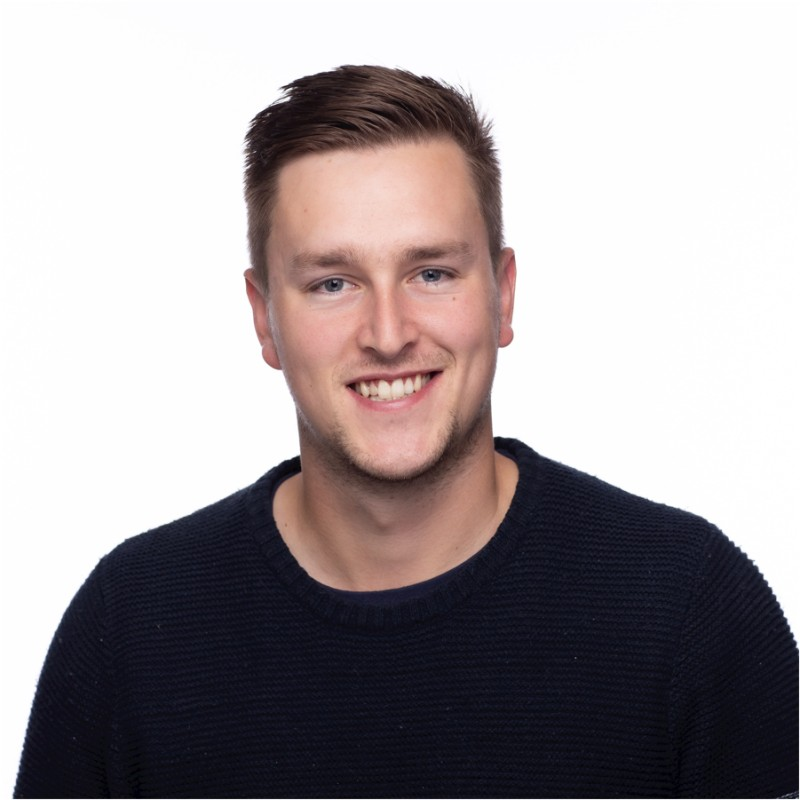 I sat down with Bobby Gamble, Sales Enablement Program Lead, to learn about MongoDB's brand new Sales Academy and why it's a great opportunity for those looking to start their professional career.
Jackie Denner: I'm excited to learn about this new program at MongoDB. Can you begin by explaining why you believe software sales is an exciting career to be in?
Bobby Gamble: Software sales is on the front lines of helping customers solve their biggest business challenges with technology solutions. It's a challenging and rewarding role that requires you to build trust with senior executives, deeply understand their goals and challenges, and be able to articulate a compelling case for change. The best software sales people are perceptive, empathetic, great listeners, articulate communicators, and enjoy working in a fast-paced environment. Furthermore, technology choices really matter. Combining the right people, processes, and technology is what gives companies their competitive advantage. As a software salesperson, your role is to partner with multiple stakeholders to help customers make intelligent, informed decisions to accelerate their business goals.
JD: So, what is the Sales Academy?
BG: The Sales Academy is an accelerator program to prepare those looking to kickstart an impactful sales career at MongoDB. It's an opportunity to fast-track a path into Sales Development and start working on innovative projects taking place at household name brands.
JD: What types of things will employees learn through the Sales Academy?
BG: The Sales Academy is completely development-oriented, and there are two core pillars we focus on. First, we ensure that reps understand MongoDB technology and the wider technology landscape. A technical background is not required as we provide the support reps need through numerous learning programs so that they feel comfortable talking about MongoDB with customers. This includes learning about the software application stack, database fundamentals, the document data model, and our own suite of products. It is normal for reps to be apprehensive about the technology learning curve, and it is also normal for them to surprise themselves with how quickly they pick it up. I joined MongoDB as an Account Development Representative with a very limited understanding of the above concepts, but it is really fulfilling to look back at how comfortable I became with the technology after all of this training. It is knowledge I will carry with me for the rest of my career!
Next, we give reps a strong foundation in sales excellence. We educate them on our sales process, how to run productive conversations with customers, and how to qualify opportunities for MongoDB. This starts with a SalesDev-specific program called Compass Week where reps learn how to generate and run effective discovery conversations. They then progress to Sales Bootcamp where they compound their knowledge and affirm their discovery skills alongside new hire Corporate Account Executives and Enterprise Account Executives. Bootcamp is where reps really solidify their readiness to execute successfully -- it's the biggest part of a rep's development journey that doubles down on everything they have learned so far across both the technology and sales process. Sales Bootcamp at MongoDB is an important milestone, reflected in multiple contributions from our C-Suite executives every single month.
After Bootcamp, the rep continues to work through our various development programs as they grow into a Sales Development team member. This includes a group workshop series to share best practices and then a 90-day certification program to bolster their discovery armoury across our key products and services. After progressing to become a Senior team member, reps undertake a sales-wide initiative called Marco Polo, designed to help our sales org take MongoDB to market as a comprehensive cloud data platform with content to help reps engage CTO & CIO-level executives to solve their largest business challenges.
This whole development path is curated to help new hires incrementally grow their impact and widen their skill set over a career-transforming first year at MongoDB. Then, when reps are ready for their next step, they undertake a role-specific upskill program ahead of the transition to ensure they can hit the ground running. We work with the leaders in each stream to provide a robust and worthwhile series of learning and practice opportunities to equip reps to thrive upon making the jump.
JD: Are there any other programs and resources in place for employees in sales?
BG: Yes, we are a very development-focussed organisation, and we want our own talent to grow and progress through what we call the "BDR to CRO" pathway. This is an initiative from executive sales leadership that demonstrates the investment in our people by providing a clear and transparent framework for employees to progress through the organisation. The pathways and avenues employees can explore are numerous, and "BDR to CRO" gives clarity to reps as they consider what will be best for them.
JD: What opportunities are there at MongoDB for graduates of the Sales Academy?
BG: Upon completion of the Sales Academy, reps will join the Sales Development team as either an Outbound (Account Development Representative) or Inbound (Sales Development Representative) rep. Outbound means partnering with your dedicated Enterprise Account Executives (EAEs) to plan and execute strategies to scale MongoDB's footprint across your territory. Outbound reps are typically partnered with four EAEs who each report into a Regional Director and then a Regional Vice President. Reps team up with all of these stakeholders to develop and execute pipeline generation plans to grow MongoDB utilisation in both existing and new accounts across the patch.
Inbound means handling leads coming in from both existing and prospective customers; qualifying and validating opportunities for sales to engage. SDRs working Inbound handle incoming queries at scale from customers anywhere across their region. As an SDR in North America for instance, you could be advising the CTO of a Silicon Valley startup in the morning and the VP Engineering of a major bank in the afternoon. SDRs aren't mapped to a particular team of Account Executives, rather they uncover and qualify new opportunities from incoming signals of all types before sending them to the appropriate sales team to progress.
Sales Development has become the springboard for a highly rewarding career at MongoDB. As an SDR or ADR, reps have the opportunity to make a big impact on the business while honing their skills to prepare them for their next career step. For many, this is an Account Executive role, but multiple progression routes exist. We've had Sales Development team members move into Customer Success, Marketing, Consulting or Sales Enablement, and more.
JD: That's a great overview of the roles within our Sales Development team! Why is MongoDB a great place for someone to begin their sales career?
BG: MongoDB is a great place to begin a career in any field, but in sales particularly, the level of investment in learning and development makes MongoDB unique. People choose MongoDB because they want to set themselves up for a great career. The company does a very good job of providing a growth-oriented environment that challenges you in the best way possible, while at the same time being a highly supportive and culture-focussed workplace where people can come to work as themselves.
Last year, I benefited directly from this growth culture when I was promoted from Account Development Representative to Enablement Lead for the global Sales Development organisation. Personally and professionally, my growth while in Sales Development was substantial. I'd never seen a sales process and methodology so rigorously itemised out before. Then came the know-how and continuous learning required to deliver as an ADR with support from my manager and team mates. This meant regular, purposeful touch points to help each other better manage our stakeholders and be more effective in our processes. Sales Development at MongoDB to me means being put in a position to learn and grow. As a rep I was challenged every day to take more ownership and to think ever more strategically.
Now, as part of the Sales Enablement team, I'm applying those lessons daily as I think about how to ensure every single new hire across all of our global locations is equipped to ramp and scale effectively during their time in Sales Development.