Intern Spotlight: J Delaney
This year, MongoDB welcomed 34 university students to our intern program in Engineering and Marketing. In this series, we'll introduce you to some of the talented students who are helping us transform development and operations for how we run applications today.
We had the chance to sit down with J Delaney, a returning intern from last year who is working on the JSTestFuzz team.
First, the basics. Where are you from, where do you go to school, and what year are you? I am originally from San Diego and I am a rising senior at UC San Diego.
What department are you working in this year? Can you give us a description of your summer project? JSTestFuzz. It's a fuzz tester that uses the existing tests for MongoDB to create novel ones that test edge cases people missed.
Why did you choose to intern at MongoDB? Well this is my second year interning at MongoDB. I returned because I really enjoyed the company and felt that I had more to learn this year. The people here are great. The projects they give the interns are really good because they are real projects that the company puts to use. You are a full developer and your work is taken seriously.
What is the most challenging aspect of your job? When the JSTestFuzz finds a bug it is my job to find out what caused it. Because my project works by generating a lot of tests often there is a lot of code I have to go through to narrow it down to the 3-5 lines that actually caused the bug.
Best part of the MongoDB office? Seamless for sure. Basically all the free food in the office.
Favorite seamless order? Chop't salad.
Do you have a favorite (secret) spot in NYC? There's this great Sichuan restaurant right by the dorms called the Grand Sichuan Eastern.
Favorite App? Facebook Messenger because I don't get reception in most of the city so that is the only way I can communicate with people!
What is the one thing you couldn't live without? My custom keyboard bindings that is set up on my computers. I hate when I have to use another person's, it throws me off because I'm so used to my own.
Do you have any secret talents? I know sign language.
Favorite TV Show to binge watch? Battlestar Galactica.
What does an average day look like for you? I usually show up around 9:30 and eat breakfast (the Greek yogurt is awesome). Then I head to my desk and check all the tests I had running overnight. I work for a bit and then break for lunch with the team or the other interns. Afterwards, I get more work done and meet with my mentors. I'll take a break halfway through the day and either read or play ping pong. I work until about 6:30pm and then head home.
Favorite Intern event? Scott's Pizza tour was awesome. I had never seen someone so passionate about pizza before!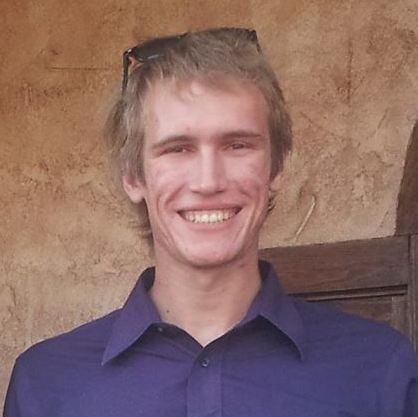 ---
Interested in a career at MongoDB? Check out our careers page or email
campus@mongodb.com
.
MongoDB Careers
---
About the Author - Maggie Maggie Gibson is a rising senior at Trinity College interning in the Corporate Marketing department at MongoDB summer 2015.