How These MongoDB Employees Celebrated Juneteenth
On June 19, 1865, soldiers arrived in Galveston, Texas, announcing that the more than 250,000 enslaved Black people in the state were free by executive decree. This was more than two years after the Emancipation Proclamation was signed. Today, June 19 is celebrated as Juneteenth, a day of hope despite present-day uncertainty. It reminds us that at the end of every struggle there comes a time for a change if we persist and do not give up.
Juneteenth is a federal holiday in the United States, and MongoDB recognizes this by providing employees with the day off to celebrate and reflect. Members of MongoDB's affinity group the Underrepresented People of Color share what they did to celebrate.
Supporting Black Businesses
Kayla Warner, Internal Communications Manager
Every year, I have to get soul food on Juneteenth. It makes me feel the most connected to my culture (and it's always great to support small Black businesses). I spent this Juneteenth at a friend's restaurant pop-up. Being from the Southern United States, it's not often that I get to have the comfort foods of home in New York. His pop-up had fried fish po'boys, smoked watermelon feta salad, crab deviled eggs, strawberry shortcake biscuits, and sweet tea (that was actually sweet). These dishes and flavors brought me back to backyard cookouts and fish fries all while in the middle of Bed-Stuy.
Showing up for folks in my community and building community with them is deeply important to me. Some of my favorite memories in life are connected to food and fellowship, so I couldn't pass up the opportunity to create another memory with friends.
Juneteenth for me is a time for the Black community to come together in corporal celebration. A day of pure celebration, to honor those who came before us, to reflect on our past and hold one another close as we face the future together. Moreover, I recognize that Juneteenth has recently come into the national conversation as a holiday. The history and importance of this celebration is still being learned by many across the country, and people are still navigating how to participate and acknowledge this day. While it may seem small, it means a lot to me that MongoDB not only held space for employees to share their Junteenth traditions and experiences but also a reminder that my whole self, including my Blackness and my Southern-ness, has a place and is respected and welcomed at MongoDB.
Nia Brown, Workplace Coordinator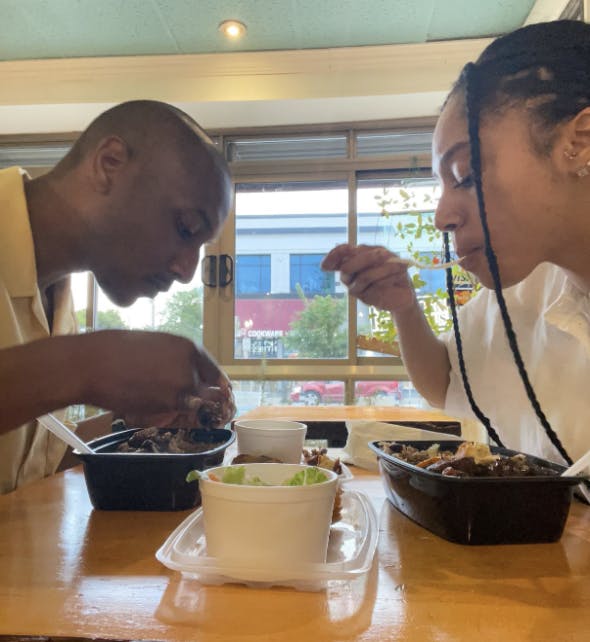 This Juneteenth, while my partner and I were in Toronto, we looked up Black-owned restaurants to support. I was pleased to find there were many options. We support Black-owned businesses year round, but doing it on Juneteenth made it that much more poignant, knowing the Black dollar only lasts six hours in the Black community compared to 28 days in Asian communities, 19 days in Jewish communities, and 17 days in white communities.
It's important we educate ourselves and one another to help build up the Black community, especially on Juneteenth. Knowing the history of this holiday makes me now, more than ever, want to spread knowledge so that we are never left in the dark again.
Spending Time With Family
This Juneteenth weekend a few of my family members and I rented a house so that we could spend time together and share knowledge on the things we are doing in our lives to improve our physical, mental, and financial wellness. I chose to participate in these activities because one of my takeaways from Juneteenth is the importance of spreading knowledge and information to improve lives. I think about the news that was shared on June 19, 1865, and how important it was for those African Americans to receive the knowledge of freedom. I am also fortunate enough to spread knowledge beyond Juneteenth weekend as a manager of inclusion at MongoDB. My day-to-day consists of expanding perspectives and creating initiatives that improve the professional lives of under-represented communities. At MongoDB, I don't have to do it alone. With the help of company leadership and our affinity groups, things are changing for the better.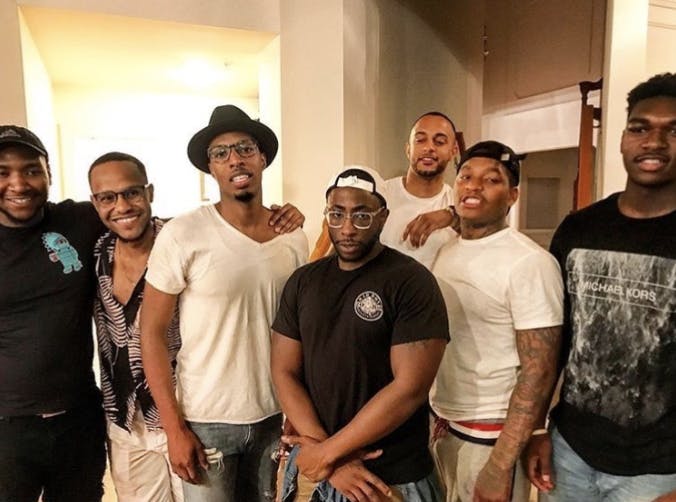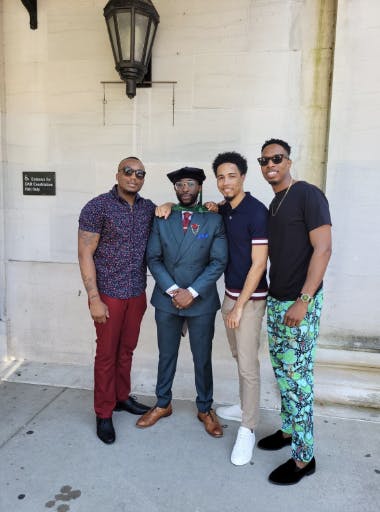 Members of my family and I gathered together for a weekend get away and graduation party.
Bryan Spears, Senior Technical Recruiter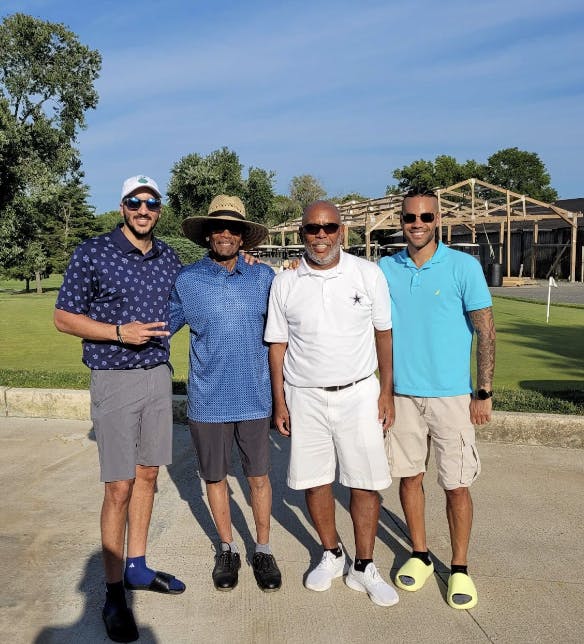 To celebrate Juneteenth, I hit the golf course with some family and friends. At a very young age, my dad got me into golf with my own set of clubs. As he has gotten older, it is becoming less frequent that my pops gets on the course with me, and it had been over five years since his last time swinging a club. To my surprise, but probably not his, my dad was still hitting the ball better than me at the age of 79. He might not swing the club with the same speed, but more often than not, he was hitting clean shots straight down the course!
Overall, I really enjoyed being able to spend time with family and friends to celebrate Juneteenth. Thinking about all the things I was able to do with my loved ones really makes me grateful for the sacrifices made by our ancestors so that we could live in a more equal society. My dad was in his late teens and early 20s during the Civil Rights movement; he married my mom in 1969, just two years after the 1967 United States Supreme Court decision Loving v. Virginia, which struck down all anti-miscegenation (racial segregation at the level of marriage and intimate relationships) laws the remaining in 16 U.S. states. Just being around him is like walking with history, and while I appreciate the freedom that we have today, there is still a lot of work to do in order to combat systemic racism and oppression in the U.S. and worldwide. My hope is that while we all enjoy these holidays with loved ones or use the day off to relax and rejuvenate, we also take some time to reflect and educate ourselves so we can continue to take action.
Educating and Reflecting
My Juneteenth weekend was spent reflecting on the past, embracing the present, and encouraging others to have a better understanding of the holiday and the injustices that we are still faced with today. I spoke virtually to a group of young African Americans about the struggle and process of getting to what we now call Juneteenth.
I also spent time with my friends at an annual Juneteenth festival, enjoying their company and reflecting on what our community has accomplished and the work still ahead of us all. Spending time with friends and speaking to youth gave me the opportunity to appreciate my culture, enjoy fellowship with other African Americans, and most importantly, do my job educating others on black culture.
My desire is that, as we educate ourselves about Juneteenth, we realize that being "free" or "equal" goes beyond signing an order or taking the day off. We can't celebrate Juneteenth but not teach the history of it in our classes; we can't celebrate but not encourage justice and equality for all. My desire is that we celebrate with a new understanding and purpose for the holiday.