How Roswitha Found the Right Career at the Right Time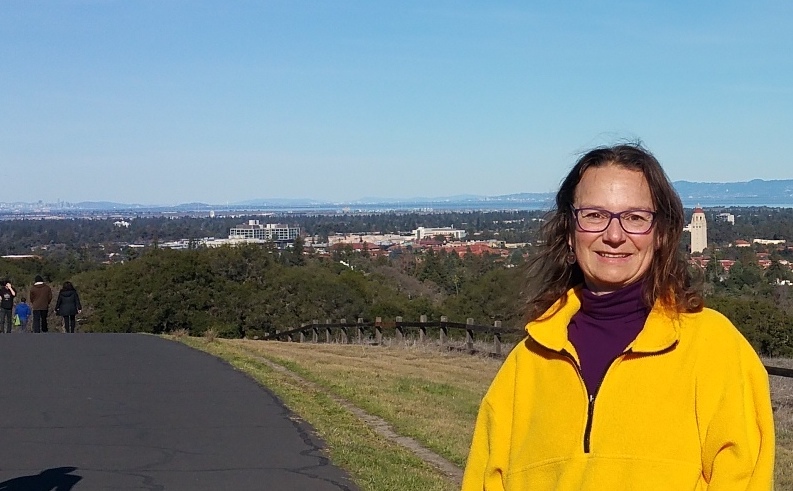 Have you ever wondered what it would be like to re-enter the workplace after years of taking a break? Many people who experience a long gap in their resume are nervous about applying for a new job. The good news is that most companies value your experience and skills as long as you are passionate and able to adapt quickly.
Roswitha Remling, a Tech Support Triage Engineer at MongoDB, experienced this first-hand. Before she came to MongoDB, she took a break from working for several years to explore the world and learn about what it was she really wanted to do. She's visited 92 countries, 7 continents, and has even learned how to fly a plane!
Learn about how Roswitha became interested in engineering, built a career, and then took a long break before joining MongoDB.
In her role today as a Triage Engineer on our Technical Services Engineering team, she proactively handles urgent customer concerns and strategizes how we respond to customer calls globally. She gets to use her engineering expertise to help our customers when they have problems they need solving.
Falling in love [in Austria] with engineering
Her nontraditional career path led her to where she is today and she's grateful for the journey. Roswitha grew up in Austria, and while she discovered her passion for engineering as a teenager, her first introduction to the professional world was through photography.
"I started working at 7 years old, believe it or not. My family owned a photography shop and we lived right above our store. I stood behind the counter selling products to our customers -- that was really my first career, even though I was very young."
Roswitha decided to study audio and visual media in high school. During her studies there, she had her first programming experience which intrigued her to pursue a career in technology.
After she graduated from high school, a semiconductor manufacturer opened up in her town and she was offered a job in their production department. It was the only end-to-end semiconductor manufacturing plant of its kind at the time in Austria and she loved learning about microprocessors. After becoming a Production Manager, she decided to move to Germany to advance her career. While she was gaining a lot of experience from working, she returned to school to complete a degree in Physics in the United States.
After her studies, she accepted a development engineering position at a large technology company and ended up spending many years working there, developing four generations of processes.
"It was really fun! I enjoyed developing a niche expertise. But after many years, I felt that I already had four generations of process development under my belt and I wanted to do something else. I thought I would go into software, as opposed to staying in hardware. I counted on just taking six months off and then would start a new job at a different company, but six months turned into several years of adventures."
Taking a career break to learn about herself
After leaving her job, Roswitha traveled the world and even completed an Instrument Flight Rules (IFR) certification so she could fly a small plane in the clouds.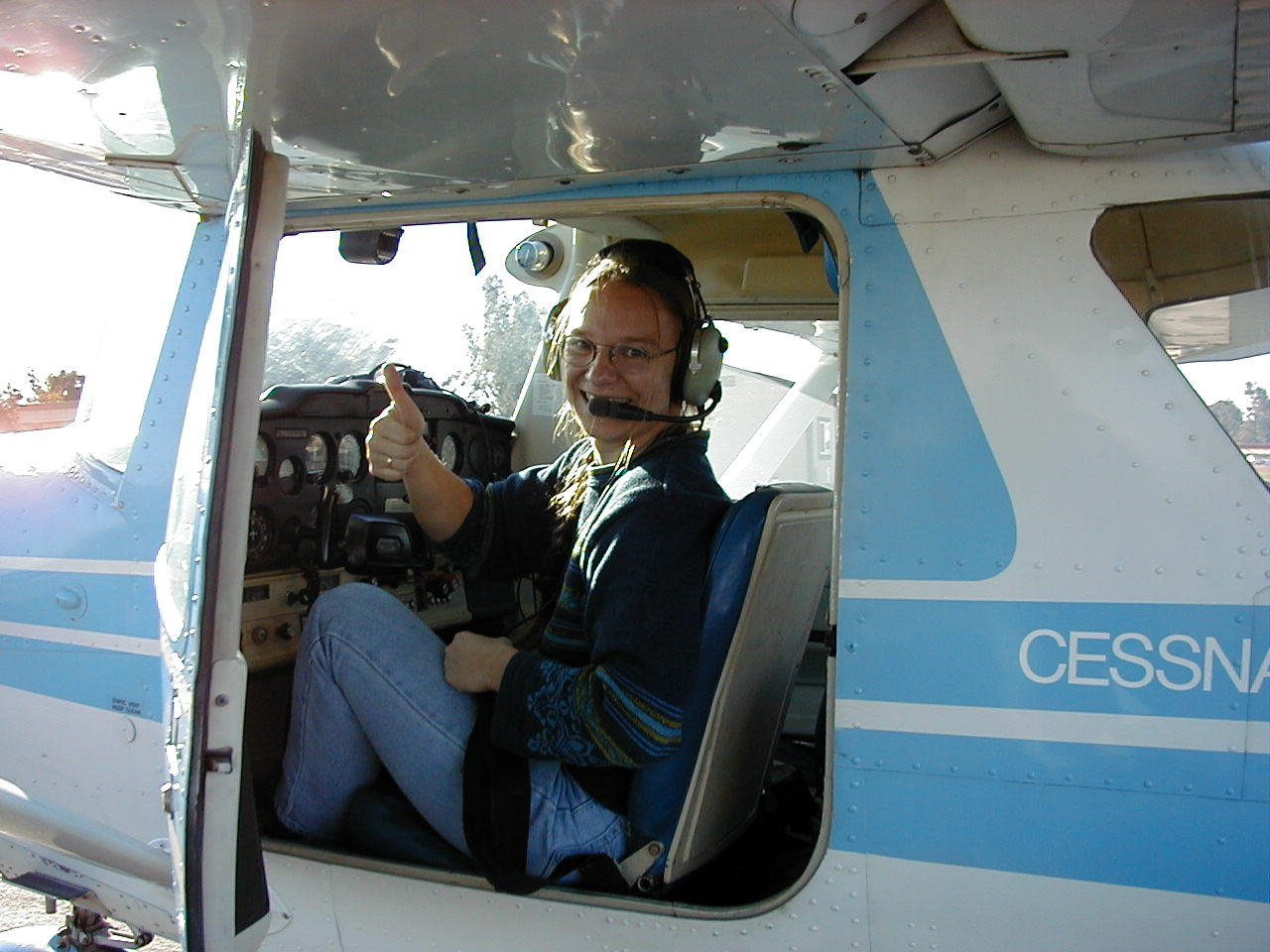 "I took time off to travel and even went back to school. Sadly, My mother suddenly had a stroke and it changed the way I thought about several things. I realized that I knew more about how a computer worked rather than how our bodies work, so I decided to take courses in biology, including organic chemistry, at my local community college."
The years that Roswitha took off from working were spent learning and exploring. They provided her with the tools she needed to re-enter the workplace and build the career she wanted.
"The years I took off from working really helped to prepare me for the engineering career I have today. It gave me a different perspective — I live in the moment now, but in a different way. I see more of the bigger picture today and I find that I can zoom in and zoom out much more easily to find long-lasting solutions to technical problems than I could before."
Discovering the right career path at MongoDB
When Roswitha knew she wanted to begin working again, she decided to be intentional with her decision and choose the role and company that was the best fit for her.
"I spoke with a lot of people and wanted to make sure I chose the right job, rather than the first opportunity that came my way."
Three plus years now into her role at MongoDB, she's very happy with her decision.
"I truly love the work I do here every day. It's never boring at MongoDB. There is always something that all of us can learn, especially in engineering. I bring a certain knowledge about large corporations that I can share with my team. I have a lot of trust here from my coworkers and I also know what my strengths are. For example, I'm not a software or database expert, but I do bring a unique perspective as a Triage Engineer that enhances the diversity on our team.
I also love the culture here. We have an amazing Parental Leave policy for all mothers and fathers. It's really beautiful to see these kinds of policies and diversity. Everyone brings different views and we all value different opinions because it brings about better decisions across the organization."
The team at MongoDB is very supportive, and like any change, when she began working again, her role came with some challenges.
"My biggest worry at the time was that the engineering industry was different than when I had left it years ago. I had a bit of a reverse culture shock at first. Many things were the same in tech, but so much was different too. For example, I didn't know what Slack was, but I easily picked that up. It's not that difficult to adjust if you are really driven to learn and adapt. If you are going through this right now, jump in and see it as a new experience. There will be a lot of things you have to learn and you'll see that a lot has also stayed the same, but don't be afraid of learning because that's how we progress."
What Roswitha learned from her journey
After having several careers and a long gap in-between, Roswitha can definitely say that she knows more about who she is and what she's looking for.
"I've learned that I love to wake up in the morning thinking about a technical problem and play around with ways to resolve issues. I really enjoy working on challenging problems that are too hard for one person to figure out, so they need a small team of very bright and intelligent engineers to be resolved. That is what I have found here at MongoDB. I also love that I get to help customers every day."
When asked about advice she would give to others who are looking to re-enter the workplace she told me:
"It's really on you to translate what you can bring to the table. Certain business approaches stay the same across industries but the way one speaks about them does change. You have to be able to speak the language of the industry or company or group that you want to become a part of and you shouldn't expect them to do the work for you. Make sure you learn about how this new industry works and operates and try to learn as much as possible. Hiring Managers and coworkers are patient and can see your value. There are plenty of companies looking for talent like you, you just need to find the right opportunity and go for it!"
Want to join our team? Explore our career opportunities here