MongoDB Hosts First-Ever Events in ASEAN - Empowering Developers to Create, Transform, and Disrupt Industries
ASEAN countries present huge opportunities for businesses, with four of the top 10 economies by GDP in Asia Pacific belonging to the ASEAN region. In addition, IDC expects big data and analytics spending to grow by almost 20% from 2022 to reach $42.2 billion in 2023 in Asia Pacific. As more businesses invest in data, database management becomes critical to making smarter and more informed decisions.
Increased demand for data management
To meet this rising demand for data management in ASEAN countries, MongoDB has grown its employee base by more than 70% since January this year across all business functions, including solution architects, customer success, and professional services this year. This investment allows us to better serve our customers in the region, where our database management services attract more than 1,900 customers and see tens of thousands of downloads per month.
Unleashing the power of data
Access to data and the right skill sets are crucial for businesses to explore new opportunities and navigate new challenges. To better help developers address changing customer and market needs with modern applications, we held our MongoDB.local events for the first time in Bangkok, Jakarta, Kuala Lumpur, and Singapore.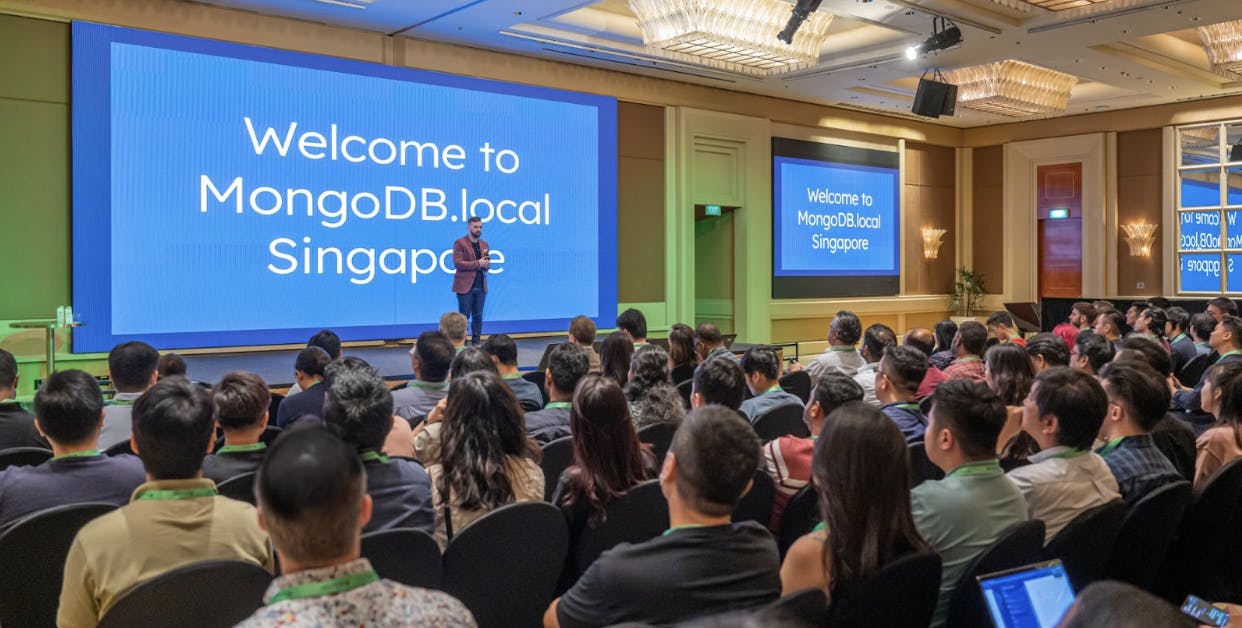 Taking place in September 2023, these events gathered luminaries, outstanding partners, and customers from different industries to share insights on how creating applications can transform workplaces and disrupt industries.
The full-day events saw an overwhelming reception, with 1,500 attendees across all four cities who attended in keynote presentations, product demos, and networking sessions. Our customers, including AirAsia, Ascend Group, and TD Tawandang, took the stage to explain how MongoDB has helped them drive creativity, innovation, and productivity.
AirAsia
The pandemic forced travel and hospitality businesses to adapt to an entirely new market or risk falling behind. To diversify its revenue sources beyond flights, Malaysia's largest airline quickly pivoted to a new business model offering a wide range of services including food delivery and private hire rides on its SuperApp. To deploy the app to market as quickly as possible, AirAsia needed a user-friendly and cost-efficient database solution. By using MongoDB Atlas, our multi-cloud database service that simplifies deploying and managing databases, on Google Cloud, AirAsia rapidly developed and launched its SuperApp without an extensive database team. MongoDB's agility allowed AirAsia to control data platform costs while easily scaling with AirAsia's growing demands as the business continues to diversify.
Ascend Group
As a regional online conglomerate offering finance and retail solutions, Thailand-based fintech company Ascend needed to provide employees with a unified and consistent user experience when working with data to drive the customer experience. Using MongoDB Atlas, Ascend Group quickly developed and improved application agility and resilience across its affiliates, which is especially critical for its fast-moving e-commerce and retail businesses. For example, Ascend Group scaled its retail and e-commerce applications before the latest iPhone launch, avoiding website outages and delivering a better shopping experience when users ordered the new Apple devices. Ascend Group also uses MongoDB for real-time data analysis, allowing its Lotus retail business to better predict customer demand and optimise deliveries. Through these insights, Lotus can deliver fresh products to customers faster while providing real-time delivery updates on their orders.
TD Tawandang
As customers demand more personalised experiences, traditional retailers need to transform their business models. One of the fastest-growing retail technology companies in Thailand, TD Tawandang (TD) helps these retailers meet changing customer expectations. Its TD Retail platform includes a smart point of sale (POS) application that helps retailers automate stock replenishments and financial accounting, letting store owners focus on customer engagement and service instead of administrative work. Serving over 100,000 independent or family-owned small businesses, TD needed a scalable database solution that quickly provisions IT infrastructure on demand. As a growing business itself, the scalability of MongoDB on Google Cloud lets TD optimise cost while expanding the company's transaction processing and real-time analytics capabilities. MongoDB has also encouraged innovation within the company, with TD releasing new features such as demand forecasting and fraud detection for TD Retail. These features give retailers an even stronger arsenal for tailoring the shopping experiences for their customers.
To see more announcements and get the latest product updates, visit our What's New page.