From Tamagotchi Pets to IoT Factories: Digging In at MongoDB World's Builder's Fest
Everyone loves to build — whether it's a child playing with LEGO Bricks or a startup founder building an app from scratch. At MongoDB World 2022, attendees will have the chance to build something truly unique.
Builder's Fest, which takes place on June 9, 2022, at MongoDB World in New York, gives attendees the opportunity to get involved in hands-on workshops and coding competitions. The event will help developers learn how to master features of MongoDB — and also have a lot of fun.
"Builder's Fest is a place where builders get together and feed off each other's vibes and collaborate," says Karen Huaulme, a principal developer advocate at MongoDB. "People are coming in from all different levels; we have something for everyone."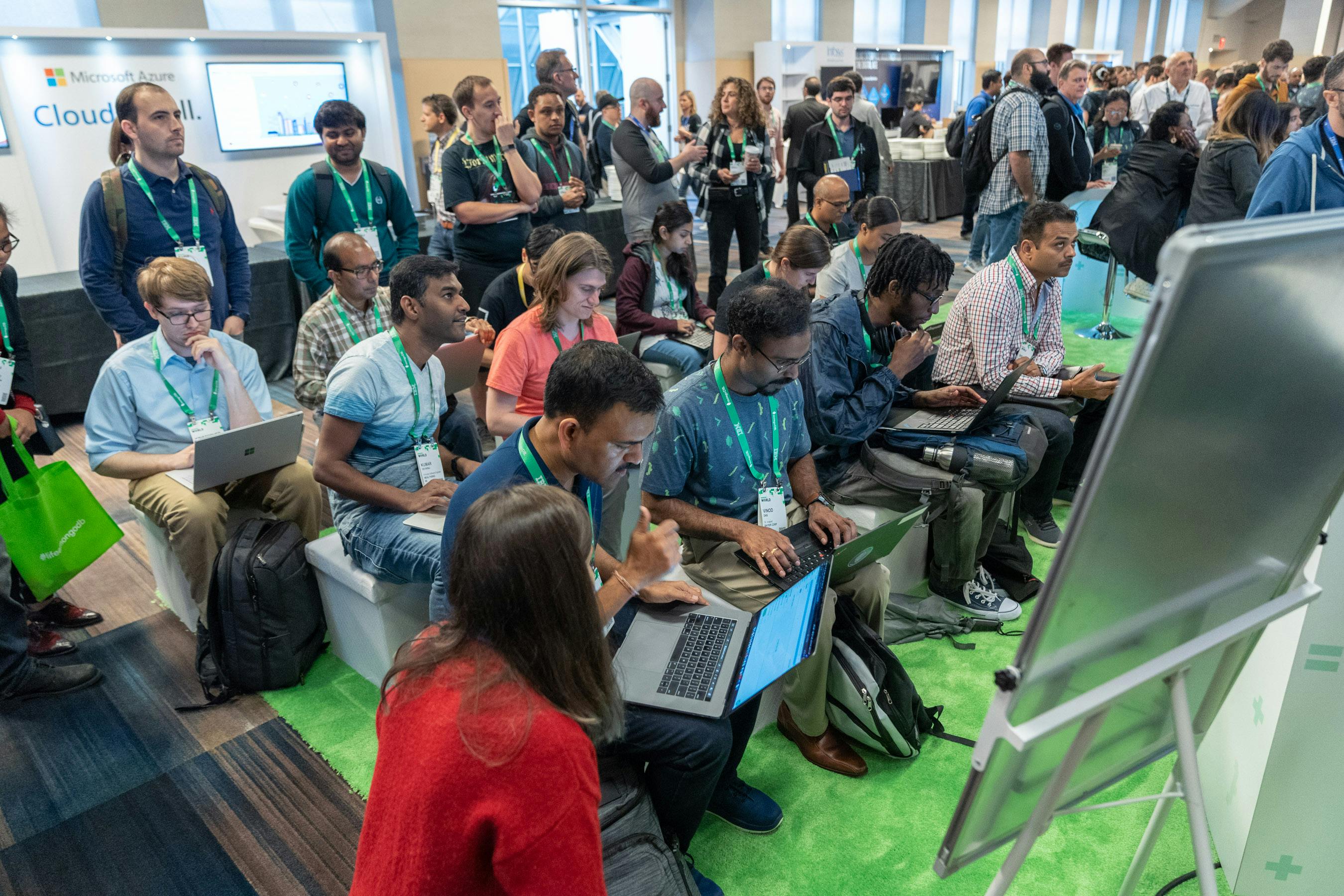 MongoDB experts will lead workshops and coding competitions to showcase their work, show off their skill sets, and reveal their secret passions. After more than two years of remote conferences, these engineers are excited to build something in person, together with colleagues and peers.
After delivering his keynote earlier in the week, MongoDB CTO Mark Porter will host four sessions during Builder's Fest. Porter's four sessions are: MongoDB's Architectural Advantages, Safe Software Deployments, Engineering Culture at MongoDB, and Is Relational the New COBOL?
Builder's Pods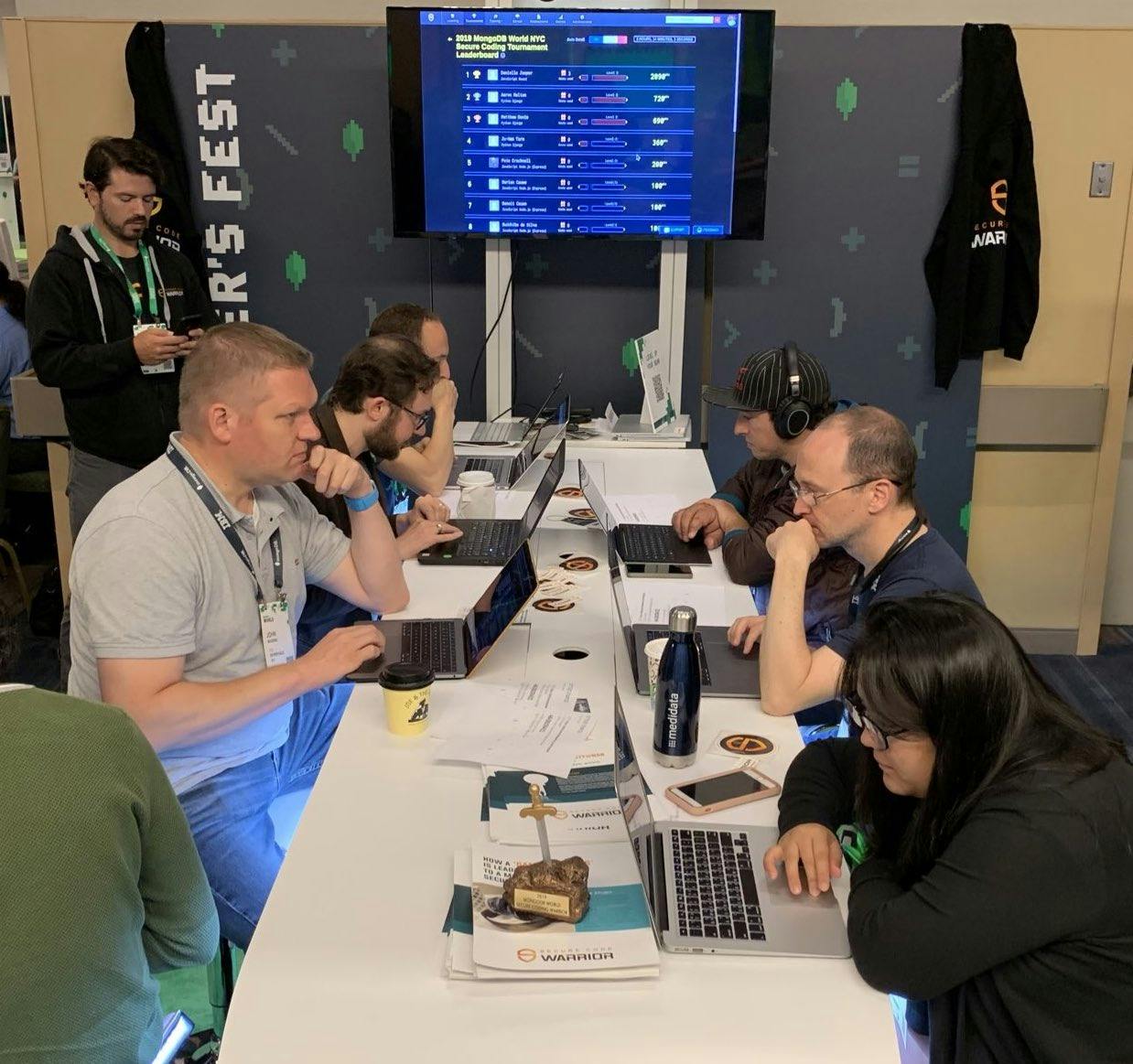 Much of the action at Builder's Fest takes place in the Builder's Pods, which will be spread throughout MongoDB World's Partner Promenade. The Pods are set up for hands-on learning and tutorials, and they will host the mini workshops led by MongoDB experts and others.
David Bradford is an engineer at MongoDB who is hosting a session in the Builder's Pod. "For Builder's Fest, I'm really excited to see the breadth of ways that MongoDB can be used to build unique and novel tooling and solutions," he says. Bradford's session will detail how to use MongoDB to export Git history.
"I'm looking forward to showing off some exploration I have been doing around leveraging MongoDB to explore trends and patterns hidden in Git repositories," Bradford says. "I'm excited to be able to show how features like the aggregation framework and MongoDB Atlas Charts can be used to quickly build powerful analysis tools."
During 2019's Builder's Fest, some of the Builder's Pod topics included using MongoDB Atlas and Stitch, getting a Raspberry Pi to send IoT data to MongoDB, and creating visualizations using MongoDB Charts.
New sessions this year will begin every half hour at each pod around the space. Workshops will cover a wide spectrum, from building custom Tamagotchi hardware to tinkering with our model-size IIoT smart factory.
John Page, a distinguished engineer at MongoDB, is hosting the session on building custom Tamagotchi hardware. "I'm excited to show off my passion projects and to introduce people to the joy of coding for tiny computers," Page says. "If you've never programmed hardware directly before, you get a chance to try it."
Says Dawid Esterhuizen, a principal consulting engineer at MongoDB: "I plan to visit the IoT and Tamagotchi pods as my first stop. I like getting involved in the technical bits," he says, "and at Builder's Fest we get our hands dirty and see MongoDB in action." The security topics are always of interest, Esterhuizen says, as well as the various coding challenges.
At Builder's Fest, there really is something for everyone. On two large stages at either end of the Partner Promenade, MongoDB World 2022 participants can take part in coding challenges and gaming competitions. Attendees can go head-to-head and show off their skills.
Coding experts and gamers will not want to miss out on this electric activation on Day 3 of MongoDB World.
Builder's Fest will run from 11 a.m. to 3 p.m inside the Partner Promenade. Be sure to check out the full Builder's Fest agenda within the MongoDB World app for iOS or Android to find workshops that are right for you.
Register today for MongoDB World, and use code ​​MDBW22BLOG to save 25% off your tickets. We hope to see you in NYC from June 7 to June 9!