Celebrating 10 Years of Interns: A Look Back at MongoDB's Internship Program Over the Years
This summer marks the 10 year anniversary of MongoDB's internship program. What started as a small experiment with a few interns has grown into a programmatic machine responsible for a third of our engineering hiring. In the past 10 years, we have expanded from New York City to Austin, San Francisco, Dublin, Sydney, Copenhagen, and India. We've grown from only engineers, to also hiring Product Managers, Designers, Data Scientists, Marketing roles, and more.
In celebration of this historic milestone, we're taking a look back at how it all started and highlighting an intern from each graduating class along the way. The history of the program is long and winding, but the results are critical to achieve the growth that MongoDB has seen in recent years.
The Beginning
MongoDB's internship program began when co-founder Eliot Horowitz, now Executive Vice President of Core Engineering Dan Pasette, now Vice President of Program Management Ian Whalen and the only recruiter on the team at the time, Stacy Ferranti, decided to hire some interns in 2011.
When Ian first joined the company, he lent a helping hand to anything and everything, even when it was outside of his core job responsibilities, which led to his involvement in running our first intern program. "The startup life is about doing all of the things," Ian said. He attended career fairs, helped schedule interviews, and matched interns with mentors. Now, we have an entire Campus Team dedicated to that!
Dan Pasette, remembers being active in recruitment as well. Dan drove to universities to give talks and encouraged others to do the same at their own alma maters. "We didn't have a lot of people dedicated to the program and we experimented with a lot of things along the way," Dan shared.
The beginning days mirrored the life of a startup. Through the years iterations were made, feedback was incorporated, and the program grew not only in size but also in quality. However, two things remained the same through my interviews with our former interns. First, MongoDB always makes sure interns work on interesting challenges. And second, the people at MongoDB genuinely care about each other.
Hear from our Former Interns Who Still Work at MongoDB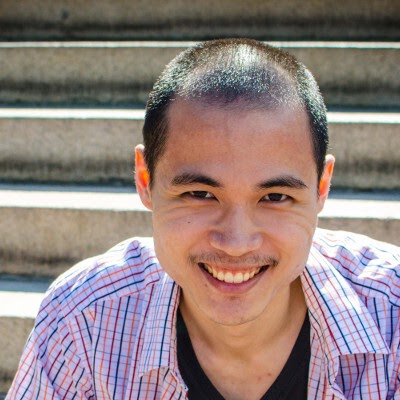 Intern Class: 2011
University: NYU
Current Title & Team: Staff Engineer, Sharding
Randolph joined our inaugural intern class and has worked at MongoDB ever since. An engineer from MongoDB came to NYU to give a talk and from there, Randolph got to work on an open source project with the company as a part of a computer science club on campus.. At the end of the semester, he submitted his resume for an internship and got accepted into the program. After his internship, he decided to come back as a full-time employee.
"In the beginning, I wasn't working on an official team, but working on side projects," Randolph remembered. He worked on a special project with Dan, and then ultimately was adopted into the Sharding team, where he is currently a Staff Engineer today. Back then, Randolph recalls a lack of structure in the program but now says "the structure today gives [an intern] the understanding of what your actual work is going to be and how you interact with the team."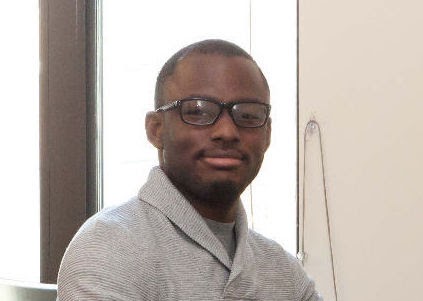 Intern Class: 2012
University: American University of Nigeria & Columbia
Current Title & Team: Director of Engineering, Atlas Data Lake
Wisdom first came to know MongoDB when Ian attended a career fair at his university. MongoDB ended up being Wisdom's first and only internship, and clearly it made an impression. After his internship, he joined our New Grad rotation program. At MongoDB, New Grads have the opportunity to rotate on three teams and then choose one of them that is best suited for their skills and interests. Wisdom has remained very close to both the internship and New Grad programs throughout the years.
Wisdom attributes many of his successes as now a Director of Engineering to what he learned while mentoring other MongoDB interns. "The experience helped me learn how to support people, especially those coming from a position where they might not have as much confidence in their abilities or the confidence that their skills warrant," he shared. "Supporting interns, nurturing their talents and helping them with opportunities to thrive is quite fulfilling."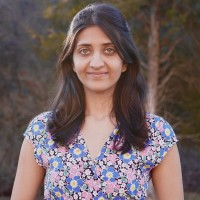 Intern Class: 2013 & 2014
University: Columbia
Current Title & Team: Director of Engineering, Server
Like Randolph and Wisdom, Esha learned about MongoDB when employees visited her school for a career fair. "It sounded like there would be a chance to work on a lot of interesting algorithms," Esha recalls. She interned twice on the distributed systems team and worked on that team for 5 years after graduation.
One of her favorite parts of working at MongoDB was the reading group that was held every other week. "I loved hearing the conversation and understanding more about the field. It was amazing to me that MongoDB had adopted Raft, a replication protocol that had just been published in 2013." She continued to participate in and lead learning initiatives throughout the years, from hosting a talk on how to find good resources to keeping a shared list of books and papers with engineers' thoughts on them.
She more recently has spent time working on a more research-oriented team, where reading research papers together has been a core part of the work. "It's still one of the best parts of the week, when we get together and figure out what parts we didn't understand, what insights we had, and what ideas we can apply to our own work."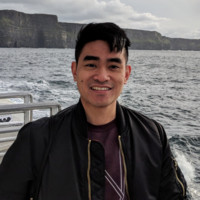 Intern Class: 2014
University: Rutgers
Current Title & Team: Lead Software Engineer, Query
Kyle began his journey with MongoDB as an intern on the Drivers Team. His intern project, Monary, was a success and he and his intern partner were invited to speak about it at the PyGotham conference in New York at the end of the summer. After finishing the internship, Kyle went through the New Grad rotation program and ultimately landed on the Query.
After three years on the team, he had what he calls an "existential crisis". Unsure of his career path, he decided to leave the company and work in finance. But he couldn't stay away for long -- after a two year hiatus, one of his MongoDB intern buddies called him up and told him about a Lead Engineer opportunity on the Query Team. "I was unsure of whether or not to come back, but I was excited to hear about the company's growth. Most of all, I realized that I missed my friends at MongoDB and the friendly engineering community they had built." Kyle rejoined the company in 2021, leading a team on Query Execution.
He says that working as a lead has been very satisfying. "MongoDB definitely builds lots of cool features, but this is a lot more than that. Supporting the team and helping them develop their own careers as engineers brings me a great sense of joy and fulfillment."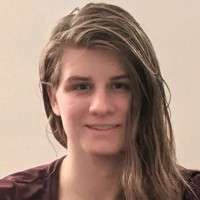 Intern Class: 2015
University: Columbia
Current Title & Team: Tech Lead, Cloud Insights & Telemetry
Kyle is not the only person to have left MongoDB and come back! Emily, a HackNY fellow, interned with MongoDB in the Summer of 2015 on the Cloud Automation team. She first learned about MongoDB through a hackathon, and then discovered several of her most talented friends and Teaching Assistants joined as New Grads here. While she had a great time during her summer internship, she later attended a startup fair and became very passionate about the startup world. "I really wanted to do something mission oriented," Emily remembers, "and that led me to go to a little, little startup."
Through this new job, Emily was able to travel to Niger (in West Africa), a highlight of her early 20s. While the experience was amazing, she began to realize that she wasn't on track to reach her full potential by developing core technical skills. She met up with one of her former TAs who had been at MongoDB since graduating, Jonathan Balsano, and they discussed the kind of technical challenges that might be available back at MongoDB. She matched with the Cloud Backup team. "It was very obvious that MongoDB was the right fit. Everything I didn't have at the startup, I had on the Backup team. It was interesting, backend work, focused on technical problems and much more team-oriented."
Years later, Emily now is on Jonathan's team, and has grown to be an engineering manager herself.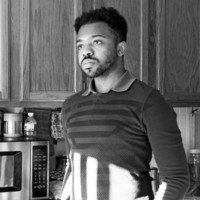 Intern Class: 2016 & 2017
University: Carnegie Mellon
Current Title & Team: Software Engineer, Realm
Marcus learned about MongoDB the way many of our former interns do, recognizing our super comfortable t-shirts on campus. I met Marcus at a career fair in 2015 and he joined us for the Summer of 2016 on the Cloud Core team and the Summer of 2017 on the Drivers team. Marcus enjoyed the breadth of work available here. "Before the internship, I [assumed] everyone was going to be doing database work, but as an intern I learned [MongoDB] is way bigger than I had expected."
The decision for him to join as a New Grad was an easy one, and enjoyed the opportunity to rotate on even more teams within the company. Ultimately, Marcus landed on Stitch, which later became Realm after an acquisition. Realm feels like a startup within a startup, which has been the most exciting part of Marcus's journey at MongoDB. "It's funny because it's only been three years, and we will take a look at the code base and some of it looks like ancient runes. But I remember, I may have written some of those myself."
Marcus also has been a mentor for several interns and New Grads, and enjoys the opportunity to meet unique individuals and help them grow.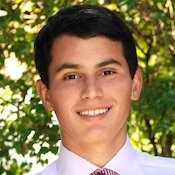 Intern Class: 2017
University: Princeton
Current Title & Team: Software Engineer, Realm
Tyler interned with Marcus in 2017, and also joined the Realm team after graduation. However, his journey is a bit different. Tyler was originally an intern on the Server team, and was working on a mobile project. "I interned on the Service Architecture team working on the POC for Embedded MongoDB, which is kind of the precursor to MongoDB Sync," Tyler explained. "I think I get to say that my phone was the first phone to ever run MongoDB."
Tyler completed his rotations and joined the Stitch team in 2018 working on MongoDB Sync, and then a few months later Realm was acquired. Realm was based out of Copenhagen, so there was a concern that "some people in Copenhagen would have to move to New York or some people in New York to move to Copenhagen, and I went to my manager and said, I am happy to move to Copenhagen. My manager approved, and I relocated!"
While living in Copenhagen, Tyler was able to travel around Europe and experience a brand new culture, while still working on the product he loved. The pandemic shortened his timeline abroad a bit, but certainly did not slow down the growth of Realm. "Four or five months ago, our team was three people and now we are eight," Tyler told me. Both Tyler and Realm don't seem to be slowing down any time soon.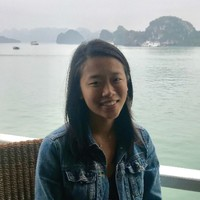 Intern Class: 2018
University: Carnegie Mellon
Current Title & Team: Product Designer, Documentation Team
Allison started her college career as a business major, but after one design course, she found her passion. She changed majors to Human Computer Interaction, and applied to our internship after learning about MongoDB in one of her data analytics classes. Much like Marcus and Tyler, she got to work on Stitch when it was still a new product.
"I worked on creating a consumption dashboard for Stitch to show usage and make sure people didn't get surprising bills," she recalled. "It was great because I felt like I owned the project and I had my mentor to support me when I needed it." She even got the final "LGTM" from our CTO, and felt like she was making a huge impact. Allison decided to come back to MongoDB as a Product Design New Grad on the Documentation team.
Her biggest lesson? "You're never too young to voice your thoughts and opinions," she said. "My experience at MongoDB has been empowering for me to understand that my opinions and thoughts are unique and sets me apart from other people. People want to hear what you have to say."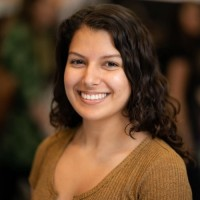 Intern Class: 2019
University: University of Florida
Current Title & Team: Software Engineer, Atlas
Nataly joined us as an intern during the summer of 2019. She interned on the Drivers team, and remembered that the internship really brought her out of her shell. "I consider myself introverted," Nataly shared. "But it was very easy for me to get along with other interns. There was always something going on for us. I got to know MongoDB through the Speaker Series, which was an opportunity for leaders and executives to speak to the interns, and got to know the people through the events."
Nataly went through the New Grad rotation program, which she was grateful for to help her learn the type of work she wanted to do. "The culture throughout all the teams at MongoDB is very similar. Each team has different ways that they prefer to work and it was nice to see the various options. It was a good experience to see how teams interact and see differences in team sizes."
She now works on the Atlas team, and is enjoying the culture of the team immensely. "People on my team are always going out of their way to help one another."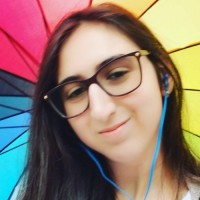 Intern Class: 2020
University: Stony Brook
Current Title & Team: New Grad Software Engineer, Currently Rotating
Jenny's internship was like no one else's on this list, as hers took place during the global COVID-19 pandemic! While she did interview in the office in the Fall of 2019, her internship took place remotely on the Server team. Despite the transition, Jenny had an incredible summer. "I didn't expect to enjoy it as much as I did," she admitted. "The internship program did a really good job adapting to the unprecedented situation and was the high point of my pandemic experience. The amount of social events was really great because I was super lonely, like we all were. I was able to get to know people and the program gave me purpose."
Jenny decided to join us as a New Grad and is currently going through her rotations on various engineering teams. When talking about her decision to come back she recalled, "I've had my mind set on MongoDB from the beginning. The internship only further reinforced that." We are excited to see where Jenny ends up!
The Future
Why has MongoDB made such a big investment in our internships? After 10 years of iterating and improving, a third of our U.S. engineers come from our Campus Programs. On top of that, our interns and New Grads stay with MongoDB to grow their careers. A fifth of our Software Engineering leadership team were former interns and New Grads.
"We've demonstrated the benefit of having a strong pipeline of young engineers," Dan Pasette shared. However, it doesn't come without hard work and dedication from the business. "We've had really great leadership in Campus Recruiting through the years. If we didn't have the commitment to staff it properly, there's no way we could have been successful. We were very intentional about having a system in place and iterating on that system every year to make improvements."
10 years of continued success is an incredible accomplishment worth celebrating, but we aren't done yet! Our program continues to grow to 4 continents and new business units, and we are so excited for what is to come.