Honoring Asian American and Pacific Islander Heritage Month
In honor of Asian American and Pacific Islander Heritage Month, hear from four MongoDB employees about their own experiences and what this month means to them.
Kyle Suarez, Lead Software Engineer, Query, NYC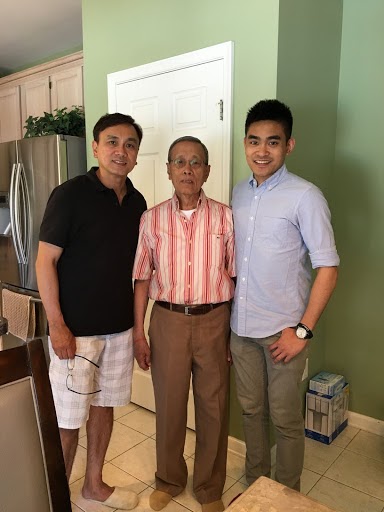 Asian American and Pacific Islander Heritage Month is a time for me to reflect on the strong family culture shared by many Filipinos. I want to share the story of my father and the many sacrifices he made so that my family and I can stand where we are today.
In 1984, the Philippines was in turmoil, having suffered nearly two decades of rule under then-dictator Ferdinand Marcos. My father, Glenn, and his father, Felipe, traveled halfway across the world from Manila to Jersey City, NJ to start a new life. They weren't able to bring over the entire family at first, so the two Suarez men initially embarked on their journey alone. After much hard work, my dad was able to bring over his mother and his sister to America, too. He also continued his studies, graduating from St. Peter's University with a degree in computer science.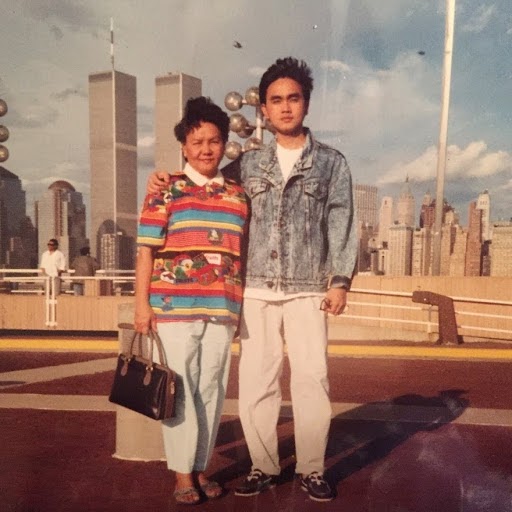 In 1988, my dad was introduced by friends to a woman who had also moved from Manila to Jersey City — a woman who would eventually become my mother. While growing up, I was blessed by the love and care of my parents, who both worked while my grandparents took care of me during the day. We moved from our cramped Jersey City duplex to a house with a yard and a pool in suburban New Jersey. Compared to his humble beginnings, there was no doubt — my father was the living definition of the American dream.
Our move from the city to the suburbs meant I was able to attend a much better school district. Though my parents initially encouraged me to take up medicine, I was determined to learn more about my father's profession and enrolled in computer science electives in high school. I credit my dad as the reason why I'm at MongoDB today.
In 2017, I tragically lost my dad to a sudden heart complication. Losing a parent is difficult — especially when you lose them when they're still young. I credit my family's tenacity to the strong familial bonds rooted in our Filipino heritage. My father may no longer be here, but his spirit lives on in his wife and two children. I try every day to honor his sacrifices by channeling his work ethic, his selflessness, and his courage in my own role here at MongoDB.
Jacqueline Ho, Sales Enablement Program Lead, NYC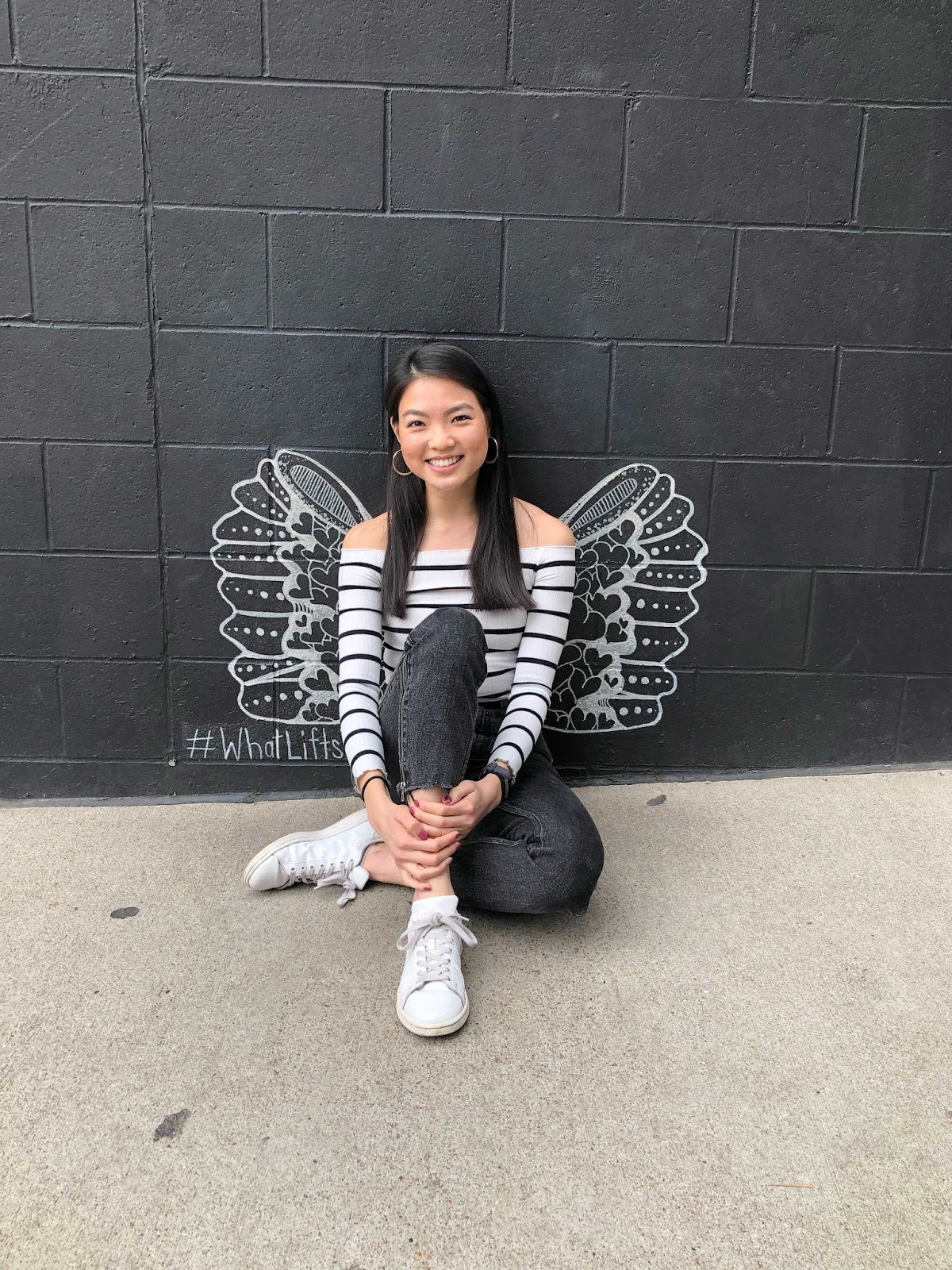 When I was younger, I would dream about having the stereotypical American childhood that was portrayed on TV. I felt like I missed out, but looking back, I understand how my experiences have shaped me into the person I am today.
I was born and raised in New York City. My family lives in Queens, but I spent most of my childhood in Manhattan's Chinatown. I attended a small Catholic school where my classmates and I had similar backgrounds — Chinese, immigrant parents, first generation American, and bilingual households. High school was not very different, and although the majority of the students were Asian, there was some diversity of ethnicities. Yet the immigrant family experience and the heavy emphasis on culture was still the norm for me. From both experiences, I grew to be confident and proud of my identity as a Chinese American.
For college, I chose a university with limited diversity at the time. While most Asian Americans reconnect with their culture in college, I felt like my identity was tested. I struggled to connect with those like me on campus and chose to surround myself with others who didn't look like me. It turned out to be one of the best learning experiences I've had. Because of my background, I wasn't afraid to share my culture with my friends, and it was beautiful to see them listen, learn, and grow.
Today, this shows in my professional life. Tech is diverse, but there still aren't many women of color in software sales. I'm usually one of the few women and people of color in the room, but that doesn't hold me back. As a part of Sales Enablement, I frequently work with sales leaders and executives at MongoDB, and I need to own the room. I'm not sure I would be as confident as I am if I didn't have my experiences, and I'm thankful that my team continually helps me own my strengths. What I'm learning is the importance of owning and sharing your story because it builds confidence in yourself, and it will show in all aspects of your life. For AAPI Heritage Month, I'm thankful that MongoDB uplifts the community by providing a platform for us to do exactly that.
Puneeth Bikkumanla, Software Engineer, Atlas Search, San Francisco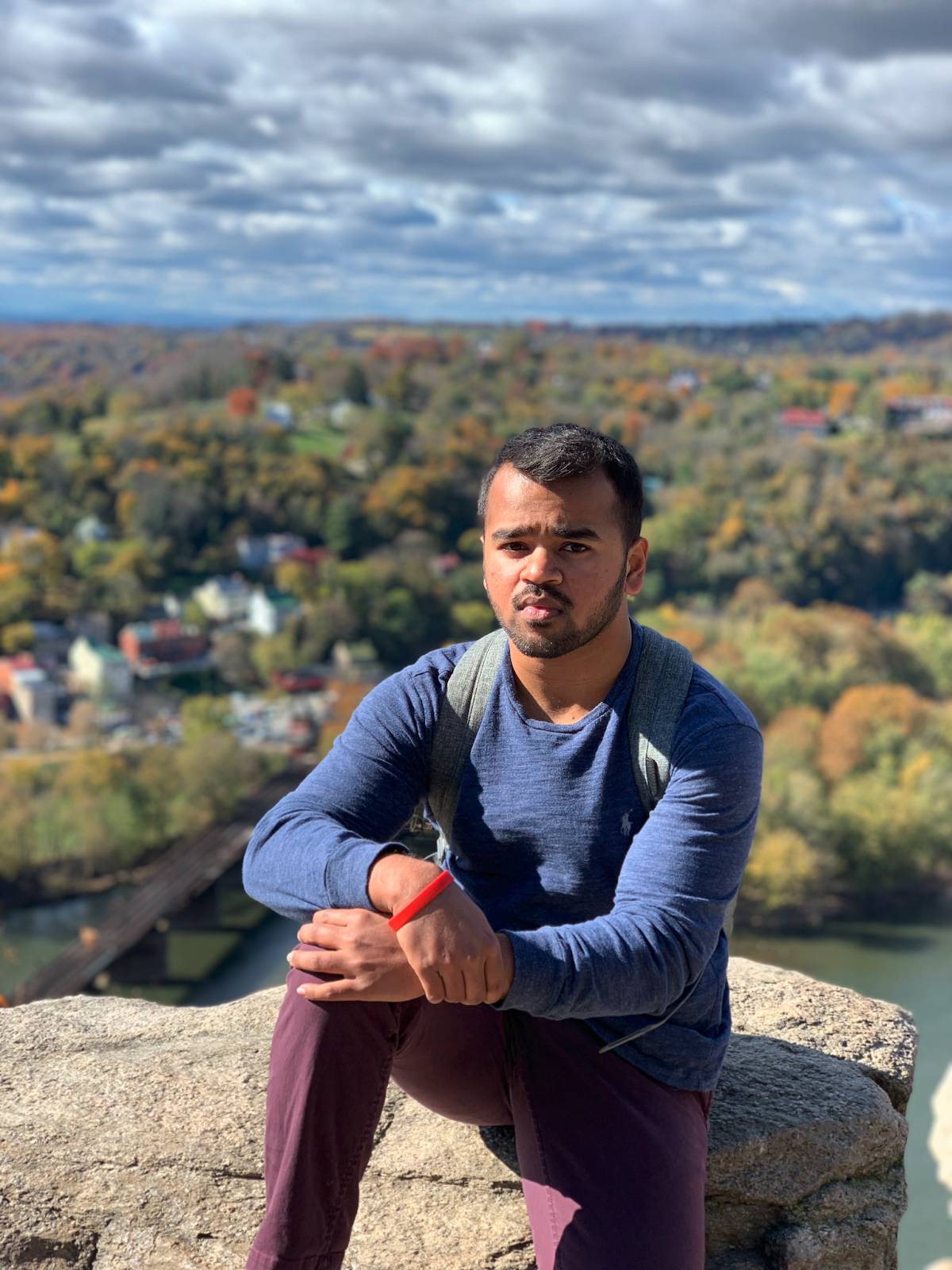 When you talk to most Asian Americans about their story and how they came to the U.S., many of them follow a similar pattern of immigrating here at some point during their schooling, but my story is different. I was born and raised in Jacksonville, Florida and went to a school where I was one of two Indians. That doesn't mean that I wasn't in touch with my heritage. I remember travelling to India every summer, going to the temple for festivals, and having a close group of South Indian friends growing up.
What I wasn't prepared for was my parents' decision to move to Hyderabad, India when I was in 7th grade. At the time, it felt like the world was crashing down on me. I was scared to leave my whole life behind and start anew in a country halfway across the world. However, looking back, it was one of the best things that has ever happened to me. I met so many different people and was able to really connect with my Indian heritage.
After high school, I attended the University of Maryland and got a degree in Computer Science. Coming back was a bigger culture shock than I imagined it would be. I always assumed that I would assimilate back into the U.S. pretty quickly, but realized that the time spent in India made me a very different person. Reflecting on these two big transitions made me realize that an immigrant's identity often oscillates between that of their heritages culture and the current culture in which they live. Balancing the two is harder than I thought. I believe that I, like many others, live somewhere in between where we would not classify ourselves as fully American, but not fully Indian either. To me, Asian American and Pacific Islander Heritage Month is a time to recognize and celebrate immigrants who seamlessly transition the boundaries between both cultures and form their own unique identity.
When it comes to my career, it was in college that I really began to appreciate computer science. I love how practical and self-sufficient it is, and how you do not need to depend on anyone else to create something from nothing. Currently, I work on the Atlas Search team building the best full text search solution for MongoDB. I interned here in the summer of 2019 and decided to return full-time in early 2020. Looking back, I believe I have grown tremendously as a professional and as an engineer. A lot of that can be attributed to my managers past and present, as well as my team. What I like most is the strong focus on writing good code and getting things done right versus fast. I also like that we are working in a unique problem space (Information Retrieval) with non-trivial problems.
Josephine Lee, Enterprise Account Executive, San Francisco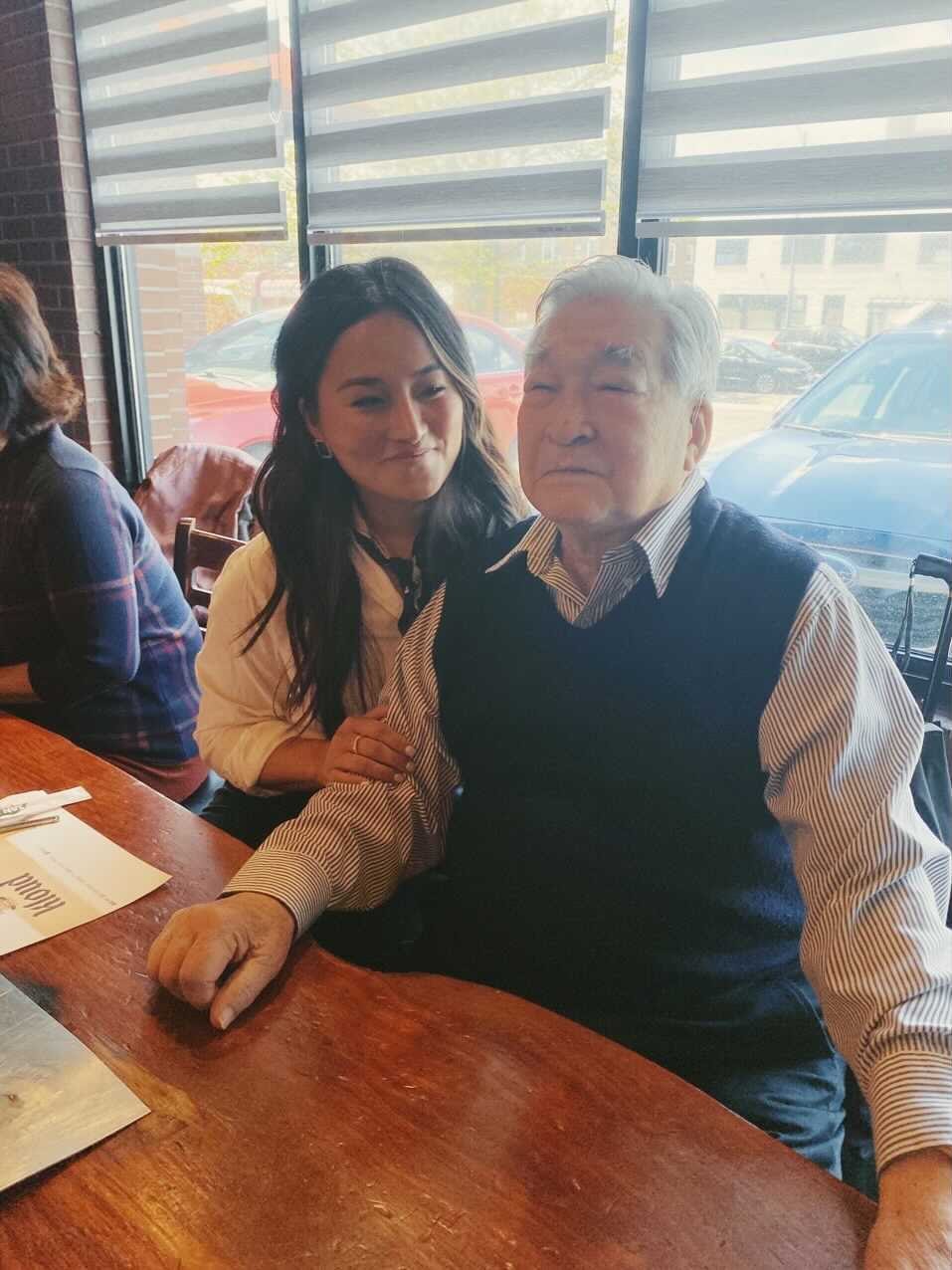 I come from a long history of immigrants to the U.S. from Korea, and their life stories have shaped the person I am today. One of my favorite stories is about how my grandfather got his start as a chef. My great-grandfather passed away when my grandfather was only 18 years old. After his passing, my grandfather gave up his dream of art school, got married, and decided to look for a job at a nearby U.S. Army base. When he arrived, someone mistook him for the cook starting that day. They asked him to make a hamburger, and he didn't know what that was. He threw a bunch of butter on the grill and the rest is history - he became a cook for the U.S. Army and would later open Korean restaurants in California.
As I get older, my interest in my Korean heritage grows. This spring, I started reading the book Pachinko by Korean-American author Min Jin Lee. It follows a few young Koreans' lives during Japan's occupation of Korea. I find myself searching every line for my grandparents — in the fields, at the docks, between market stalls. I get excited to see Korea as they might have seen it, but also anxious I might miss a description. I treat each page as if it were their autobiographies. Reading this book has given me hope that I might understand them more by understanding the Korea they grew up in. There is also the small hope that by understanding them, I might better understand who I am and who I want to be, even now, in adulthood.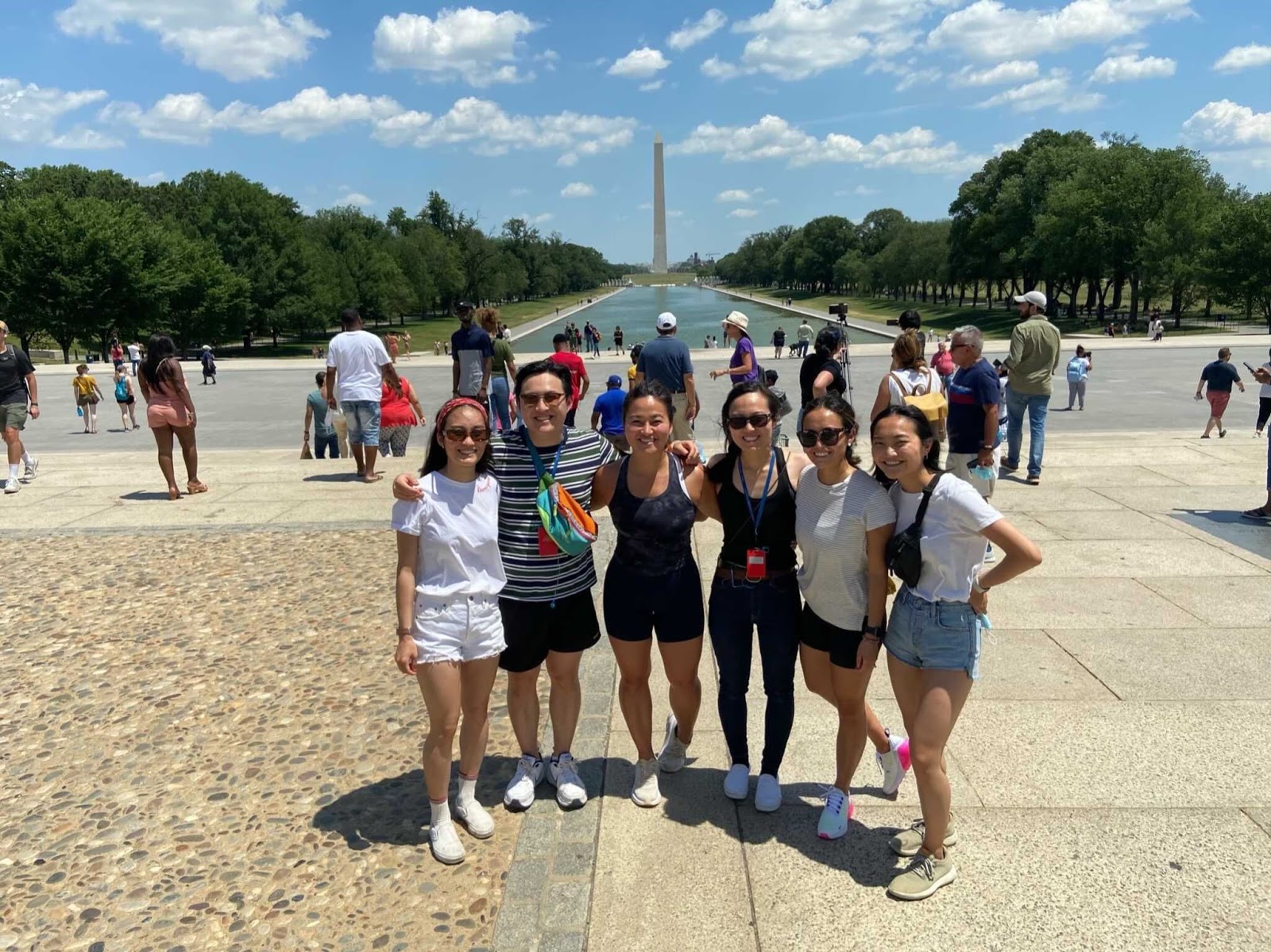 In terms of my career, I have a debt of gratitude to my grandparents. When I was 22 years old, I decided to pursue an internship in San Francisco. My grandparents opened their home to me and insisted on packing me lunch every day. Their support allowed me to start my career in software sales in San Francisco, and their own story of hard work and sacrifice is a legacy I feel compelled to carry in my work, especially in my current role at MongoDB.