September 22, 2017
There are a myriad of industry drivers impacting Financial Services from legacy modernisation and transformation initiatives to risk and regulatory compliance requirements.
In addition, trends in FinTech such as blockchain, deep learning and artificial intelligence, cause established players in the industry to re-think their technology strategy to ensure they can defend and expand their market position.
Our webinar will share with you best practices from leading banks who have truly transformed their business by creating a more agile business and IT environment, generating considerable TCO reductions and demonstrable ROI.
Learn:
How leading Financial Services organisations are winning with technology
How you can respond to new challenges in Information Management
How MongoDB can help with your organisation's digital transformation
Register now and use the opportunity to discuss your questions with our experts.
Roman Gruhn: About the speaker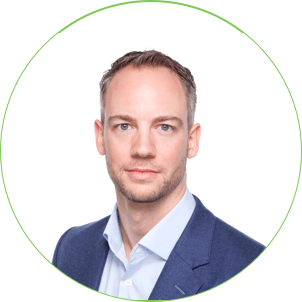 Roman Gruhn is Director of Information Strategy for MongoDB with extensive experience in the technology and strategy consulting space. Before joining MongoDB he has been working for PwC, where he primarily focused on large business and digital transformation initiatives.
At MongoDB he is advising senior business stakeholders across all industries on how to drive out cost and simultaneously improve how businesses interact with their customers by using data and technology for competitive advantage. He and his team have worked with companies such as HSBC, Barclays, Telefonica, Pfizer, Boeing, Comcast, Gap, Unilever, Walmart and many others, to define and implement key elements of their technology roadmaps.