June 26, 2014
This webinar has already passed, visit our presentations page to view a recording of the presentation.
---
Building upon the first webinar in our Internet of Things Webinar Series, we will now take a detailed look at each of the 5 data management key capabilities for the IoT and discuss them in detail, from an architectural and development point of view.
Joe Drumgoole: About the speaker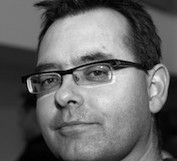 Joe Drumgoole is Director of Developer Advocacy EMEA at MongoDB. At MongoDB he helps developers to understand and utilise MongoDB in order to unleash the power of software and data for innovators everywhere.
He is a software entrepreneur with over 25 years experience of successful product delivery at Digital Equipment Corporation, Nomura, Oracle Corporation, CR2 and Cape Clear Software.
He has founded three software startups.
Joe is a regular speaker at technical conferences and has provided mentoring and advice to many startups over the past ten years.
Dirk Slama: About the speaker
Dirk is Director of Business Development at Bosch Software Innovations. Bosch Software Innovations is spearheading the Internet of Things (IoT) activities of Bosch, the global engineering group. Dirk has over 20 years experience in very large-scale distributed application projects and system integration, including M2M and most recently IoT. His international work experience includes projects for Lufthansa Systems, Boeing, AT&T, NTT DoCoMo, HBOS and others. Dirk is a frequent speaker at conferences, as well as co-author of three successful books. As Conference Chair of the Bosch ConnectedWorld 2014, Dirk helped shaping the IoT strategy of Bosch. He holds an MBA from IMD Lausanne as well as a Diploma (MSc equivalent) in Computer Science from TU Berlin.