April 15, 2014
The finance industry is facing major strain on existing IT infrastructure, systems, and design practices:
New pressures and industry regulation have meant increased volume, consolidation & reconciliation, and variability of data
Mobile and other channels demand significantly more flexible programming and data design environments
Improvements in operational efficiency and cost containment is ever increasing
MongoDB is the alternative that allows you to efficiently create and consume data, rapidly and securely, no matter how it is structured across channels and products and make it easy to aggregate data from multiple systems, while lowering TCO and delivering applications faster.
In this session, we will present on common MongoDB use cases including, but not limited to:
Risk Analytics & Reporting
Tick Data Capture & Analysis
Product Catalogues
Cross-Asset Class Trade Stores
Reference Data Management
Private DBaaS
Buzz Moschetti: About the speaker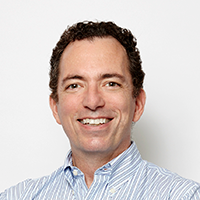 Buzz Moschetti is a solutions architect at MongoDB. He was formerly the Chief Architecture Officer of Bear Stearns before joining the Investment Bank division of JPMorganChase as Global Head of Architecture. His areas of expertise include enterprise data design, systems integration, and multi-language tiered software leverage with C/C++, Java, Perl, Python, and Ruby. He holds a bachelor of science degree from the Massachusetts Institute of Technology.