June 20, 2001
Time: 2.30PM (BST) 3.30pm (CEST) 7pm (IST)
Amadeus is a leading provider of advanced technology solutions for the global travel industry, serving over 190 countries and handling over 3.9 million travel related bookings on peak days. To serve those hundreds of millions of customers, Amadeus has to process an enormous amount of data, including more than 1.6 billion data requests every day.
As part of its mission to shape the future of travel at a massive scale, Amadeus's infrastructure team has been increasing its use of MongoDB as the database powering the latest generation of its feature-rich travel applications.
Amadeus has developed its industrialisation and automation around MongoDB Ops Manager. Amadeus manages a large environment with 90 clusters, some of which run more than 100 shards. Ops Manager is leveraged to drive 100% automation for new cluster deployments, upgrades, backups, under deployment tools like Ansible and Puppet.
The solution is compliant with Amadeus's strict monitoring, security and disaster recovery requirements. This ability to automate has empowered a DevOps environment. You too can take advantage of Amadeus's MongoDB Ops Manager automation as it has been open sourced.
Join Joe Drumgoole, Director of Developer Advocacy and Arkadiusz Borucki, Amadeus Senior SRE, who will present how Amadeus has developed its industrialisation and automation around MongoDB Ops Manager.
In this webinar, you will learn:
How to run and operate MongoDB farm at huge scale
How to use Ops Manager REST API
How to perform MongoDB management tasks like upgrade downgrade, new cluster deployment via our automation
How to orchestrate MongoDB farm
We will share our open sourced automation for MongoDB database cluster and single node management via Ops Manager
Arkadiusz Borucki: About the speaker
At Amadeus, Arkadiusz, helps build, automate and support MongoDB farm including the introduction of the latest technologies. He is Big Data enthusiast, interested in new data store technologies, distributed systems, analytics and automation.I the past he worked for Deutsche Bank, IBM and Nokia. Arkadiusz is a regular speaker at technical conferences in Europe and USA. You can find Arkadiusz on Twitter at @ArasB,
Joe Drumgoole: About the speaker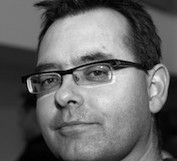 Joe Drumgoole is Director of Developer Advocacy EMEA at MongoDB. At MongoDB he helps developers to understand and utilise MongoDB in order to unleash the power of software and data for innovators everywhere.
He is a software entrepreneur with over 25 years experience of successful product delivery at Digital Equipment Corporation, Nomura, Oracle Corporation, CR2 and Cape Clear Software.
He has founded three software startups.
Joe is a regular speaker at technical conferences and has provided mentoring and advice to many startups over the past ten years.