PRESENTATION - July 14, 2020
[On Demand Webinar] Scale Your Startup with MongoDB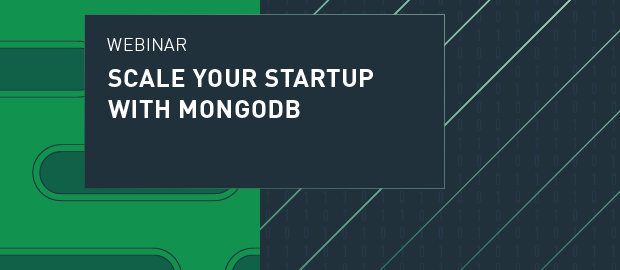 Spend time growing your startup, not managing your database.
Your time is vitally important so we've created this educational webinar to get you up to speed on MongoDB.
We'll introduce MongoDB Atlas, our global database service for modern applications, and dive right in with introductory how to's so you can quickly begin to collaborate with your team.
You'll learn how to:
Deploy a Free Tier Cluster
Add Users
Manage User Access
Deploy Sample Data
Connect to the free instance with MongoDB Compass
And more!
Speaker:
Mike Lynn, Director, Principal Developer Advocate
You should watch if:
You are a MongoDB beginner
You are building a product or service
Your startup is Series A or earlier funding stage
What is MongoDB Atlas?

MongoDB Atlas is the global cloud database for modern applications. Distributed and secure by default, Atlas is available as a fully managed service on AWS, Azure, and Google Cloud. MongoDB Atlas is free to start for learning, prototyping and early development.
View Presentation