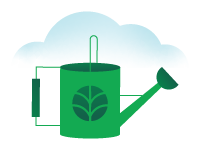 We get it—you're probably interested in spending more time growing your startup than managing your database.
Do you want to learn how to quickly set up and manage your cloud deployments?
Join us for this educational webinar.
We'll introduce MongoDB Atlas, our global database service for modern applications, and dive right in with introductory how to's so you can quickly begin to collaborate with your team.
We will discuss how to:
Deploy a Free Tier Cluster
Add Users
Manage User Access
Deploy Sample Data
Connect to the free instance with MongoDB Compass
And more, including a Q&A with Mike Lynn
Learn how MongoDB Atlas handles all the complexity of deploying, managing, and healing your deployments on the cloud service provider of your choice (AWS, Azure, and GCP, and multi clusters too).
About the speaker: Michael is a Developer, Instructor, Conference Speaker, and a passionate advocate for MongoDB's data platform. He focuses on MongoDB for Startups and mobile application developers. When he's not helping developers and startups leverage the power of MongoDB, he's most likely lifting heavy things, jumping rope, or spending time with his family in Philadelphia, PA.
What is MongoDB Atlas?

MongoDB Atlas is the global cloud database for modern applications. Distributed and secure by default, Atlas is available as a fully managed service on AWS, Azure, and Google Cloud. MongoDB Atlas is free to start for learning, prototyping and early development.
---
Did you know this webinar is part of an educational series?
Check it out - Scaling Your Startup with MongoDB Atlas: A Series