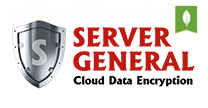 Server General is a cloud data encryption service.
Customers can install their encryption agent on MongoDB servers to encrypt their data in minutes. Server General also handles challenging tasks like life-time key management. Customers have the option of storing their encryption keys on-premises in a secure appliance or within their cloud locker infrastructure.
Fill out the form on this page to download our solutions brief and learn more.
Visit their website for more information.