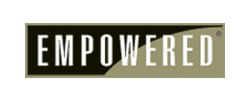 Empowered accelerates your drive for innovation by optimizing change, managing risk and improving customer experience. Their team helps you select, deploy and manage technologies that help make applications, networks and projects more agile and drive positive business outcomes that translate directly to your bottom line.
Empowered solves operational problems in some of the world's most complex environments by working with select partners like MongoDB to architect solutions that address both technical and business needs. They combine a deep understanding of the technology and current trends, with pragmatic operational experience in effecting transformational change.
For almost two decades Empowered has been a strategic business partner to many of North America's leading companies across a number of industries including finance, retail, technology, service providers, education, utilities and government.