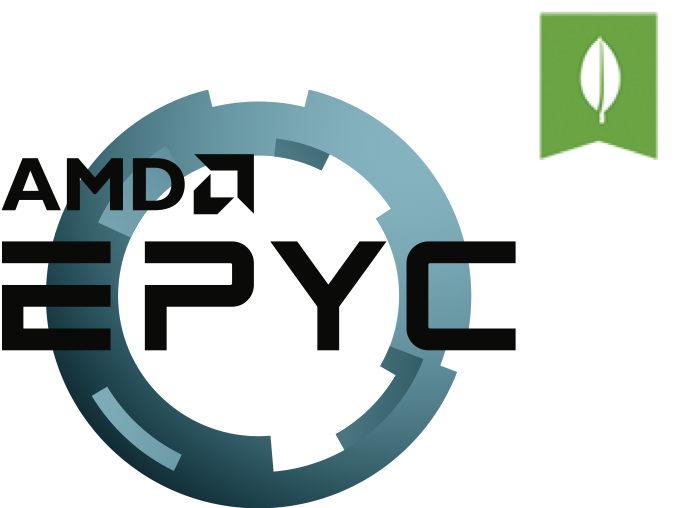 The AMD EPYC SoC brings a new balance to the datacenter. Utilizing an x86-architecture, the AMD EPYC processor brings together high core counts, large memory capacity, ample memory bandwidth and massive I/O with the right ratios to help performance reach new heights.
MongoDB is designed to meet the demands of modern applications with a technology foundation that implements a versatile method to work with data, allows you to intelligently put the data where it's needed, and provides the freedom to run anywhere. It delivers a globally resilient platform through sophisticated replication and failover that scales horizontally and allows operational and analytical workloads to run in the same cluster.
Together, AMD and MongoDB empower the development of modern data applications that implement solutions to a diverse set of business problems with high-performance processing and cost-effective solutions that are perfectly sized for current needs and easily scalable as your business grows.