Internet of Things Webinar Series
MongoDB and Bosch Software Innovations have collaborated to build a powerful IoT application platform to support these new IoT (Internet of Things) business models. Watch our three-part webinar series where we provide an overview of use cases, key capabilities, best practices and implementation examples for leveraging the Big Data and NoSQL features of this IoT platform.
Watch all three Episodes:
Part 1 - IoT and Big Data – Vision and concrete Use Cases (Watch Now) Starting with a keynote from the leading industry analysts at Machina Research, this webinar provides an introduction to the vision of using the potential provided by modern Big Data and NoSQL technologies in IoT applications. Three concrete IoT use cases will be discussed and the different requirements highlighted. Finally, we will introduce the 5 key capabilities of data management technologies.
Part 2 - Key Capabilities for IoT Use Cases (Watch Now) Building on the first webinar (including a short summary), we take a detailed look at each of the 5 data management key capabilities for the IoT and discuss them in detail, both from an architectural as well as from a development point of view, using the 3 examples from the first webinar to provide concrete examples.
Part 3 - From Concept to Code (Watch Now) A demonstration of an IoT application built with Bosch SI M2M and MongoDB, showcasing how the 5 key capabilities described in the first part of this webinar series can be implemented.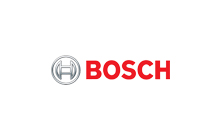 7.3 Disclosure to Third Party Companies.
We may enter into agreements with Third Party Companies. A Third Party Company may want access to Personal Data that we collect from our customers. As a result, we may disclose your Personal Data to a Third Party Company; however, we will not disclose your Personal Data to Third Party Companies for the Third Party Companies' own direct marketing purposes, unless you have "opted-in" by following the instructions we provide to allow such disclosure. If you have opted-in to receive e-mail communications from a Third Party Company and later wish to discontinue receipt of these e-mails, please contact the Third Party Company directly to update your preferences. The privacy policies of our Third Party Companies may apply to the use and disclosure of your Personal Data that we collect and disclose to such Third Party Companies. Because we do not control the privacy practices of our Third Party Companies, you should read and understand their privacy policies.