February 04, 2014
Modern day application development demands persistence of complex and dynamic shapes of data to match the highly flexible and powerful languages used in today's software landscape. Traditional approaches to solutions development with RDBMS increasingly expose the gap between the ease of use of modern development languages and the relational data model. Development time is wasted as the bulk of the work shifts from adding business features to struggling with the RDBMS. MongoDB, the leading NoSQL database, offers a flexible and scalable solution.
In this webinar, we will provide a medium-to-deep exploration of the MongoDB programming model and APIs and how they transform the way developers interact with a database, leading to:
Faster time to market for both initial deployment and subsequent change
Lower development costs
More choices in coupling features of a language to the database
We will also review the advantages of MongoDB technology in the rapid applications development (RAD) space for popular scripting languages such as javascript, python, perl, and ruby.
Buzz Moschetti: About the speaker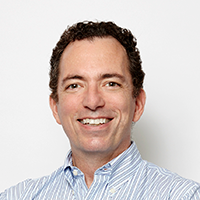 Buzz Moschetti is a solutions architect at MongoDB. He was formerly the Chief Architecture Officer of Bear Stearns before joining the Investment Bank division of JPMorganChase as Global Head of Architecture. His areas of expertise include enterprise data design, systems integration, and multi-language tiered software leverage with C/C++, Java, Perl, Python, and Ruby. He holds a bachelor of science degree from the Massachusetts Institute of Technology.