Ep. 69 At the Intersection of AI/ML/HCI with Doug Eck of Google
Douglas Eck [https://www.linkedin.com/in/douglaseck/] is a Principal Scientist at Google Research and a research director on the Brain Team. His work lies at the intersection of machine learning and human-computer interaction (HCI). Doug created and helps lead Magenta (g.co/magenta), an ongoing research project exploring the role of machine learning in the process of creating art and music.  On today's episode, Anaiya Raisinghani [https://www.linkedin.com/in/anaiyaraisinghani/] leads a discussion with Doug to explore the intersection of AI/ML and databases. 
Unboxing Jetpack Compose: Experience My First Compose App
Learn how to get started with Jetpack Compose on Android
Getting Started with MongoDB Atlas
Ep. 68 Scaling the Real Estate Industry with Jim McClarty of Keller Williams
Jim McClarty [https://www.linkedin.com/in/jimmcclarty/] is a Software Architect at Keller Williams [https://www.kw.com/]. Keller Williams Realty began as one office based in Austin, TX that sold local residential properties. From these humble beginnings blossomed the largest real estate company in the world. Today, we chat with Jim about how Keller Williams leverages technology, and specifically MongoDB to achieve massive scale.  Interested in career opportunities at Keller Williams? Contact Jim to discuss details of the opportunities [https://www.linkedin.com/in/jimmcclarty/].
Generating MQL Shell Commands Using OpenAI and New mongosh Shell
Learn how new mongosh external modules can be used to generate MQL language via OpenAI engine. Transform simple text sentences into sophisticated queries.
Document Enrichment and Schema Updates
So your business needs have changed and there's additional data that needs to be stored within an existing dataset. Fear not! With MongoDB, this is no sweat. In this article, I'll show you how to quickly add and populate additional fields into an existing database collection.
MongoDB Community Day 2021
Influence Search Result Ranking with Function Scores in Atlas Search
Learn how to influence the score of your Atlas Search results using a variety of operators and options.
MongoDB Community Day 2021
Looking for a FREE MongoDB developer event with discussions, demos, and lots of fun? Join us Wednesday, July 21st for MongoDB Community Day starting at Noon ET. 🕛 Streams live on YouTube! Schedule 👀 → https://community.mongodb.com/cd21 [https://community.mongodb.com/cd21] https://www.mongodb.com/community/forums/c/community-day-2021/104YouTube livestream → https://www.youtube.com/watch?v=m975eFQFgss [https://www.youtube.com/watch?v=m975eFQFgss]
Using Maps and Location Data in Your SwiftUI (+Realm) App
Learn how to use the new Map view from iOS Map Kit in your SwiftUI/Realm apps. Also see how to use iOS location in Realm, Atlas, and Charts.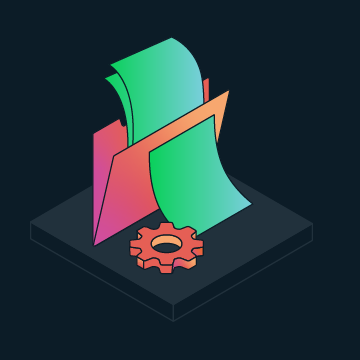 MongoDB Atlas Serverless Instances: Quick Start
MongoDB Atlas serverless instances are now available in preview! What is a serverless instance you might ask? In short, it's an on-demand serverless database. In this article, we'll deploy a MongoDB Atlas serverless instance and perform some basic CRUD operations.
Realm Kotlin 0.4.1 announcement
In this blogpost we are announcing v0.4.1 of the Realm Kotlin Multiplatform SDK. This release contains a significant architectural departure from previous releases of Realm Kotlin as well as other Realm SDK's, making it much more compatible with modern reactive frameworks like Kotlin Flows. We believe this change will hugely benefit users in the Kotlin ecosystem.