In the Forrester Wave™: Document Stores, Q3 2016, MongoDB was named a leader among document database vendors.
According to the report, MongoDB is easy to use and "offers the most comprehensive ecosystem of tools and partners" among document databases.
Read the report to learn why "MongoDB is one of the most popular document stores."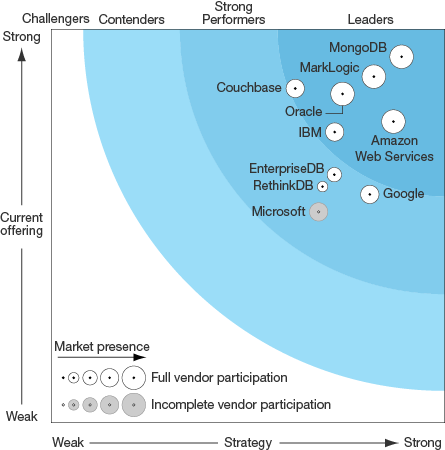 Companies ranging from startups to Fortune 500s choose MongoDB to build, scale, and innovate.