Women Leaders at MongoDB: Lena Smart Discusses Clarity and Goal Setting
March is Women's History Month. Our women leaders series highlights MongoDB women who are leading teams and empowering others to own their career development and build together.
Lena Smart, Chief Information Security Officer, explains why words matter, shares her thoughts on leadership, and discusses MongoDB's internal mentorship program "MentorHER".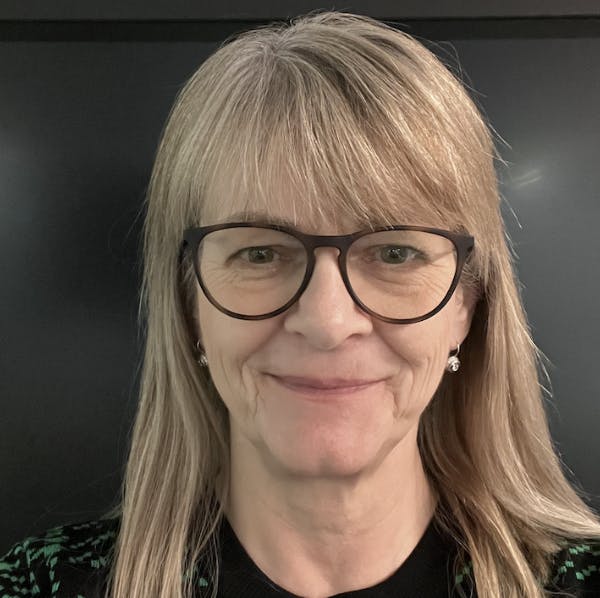 Tell me a bit about your team.
My team is responsible for all aspects of security of MongoDB's global offices and employees. Within my organization I have Governance, Risk and Compliance (GRC) and InfoSec (security engineering, physical security, etc.) under me. We are dedicated to making every effort to protect customer data, including continually improving security processes and controls. On top of that, we are committed to delivering the highest levels of standards conformance and regulatory compliance as part of our ongoing mission to address the most demanding security and privacy requirements of our customers. My goal is to build the best security and GRC team in the world.
What characteristics make a good leader?
In my opinion, good leaders are decisive and leave little room for ambiguity. They are understanding and know that people are depending on them for their careers, dreams, and aspirations. They make their work matter every day, are focused on continuous learning, and do not "rest on their laurels."
What has your experience been like as a woman growing your career in leadership?
My experience as a woman leader has depended on the environment. It was very difficult as a CIO and CISO in the power industry. Every day I felt like I was being undermined by my peers, who (because they were all "power industry engineers") felt they were the experts in everything to do with security (they were not). It was exhausting. I finally left and joined a FinTech company. That was better, but I still felt I could find an environment where women were actively encouraged to lead. Hence my move to MongoDB. I could not be happier here and love working with all our teams.
Tell us about the biggest lesson you've learned throughout your career.
The biggest lesson I've learned is that words matter. As a leader, people can interpret your words in many ways. Be clear in your message. I have a mantra on our team: "one voice, one message". I encourage my team members to have all the internal discussion they want, but we do not ever air our dirty laundry in public. We stand with "one voice, one message". People in general like clarity, and we try hard to enforce that idea within my team by encouraging each person to own what they do.
What's your advice for building and developing a team?
I believe cultivating a supportive and positive team culture stems from the top down. I really embrace and follow MongoDB's company values. Build Together is the main value I follow because, to me, people are everything. You need the right people in the right places owning what they do. I am also a huge advocate for people taking the initiative and building upon their own careers.
I make sure to set aside a budget for training and certification programs for my team. This allows them to enhance their knowledge and helps them grow and develop into even stronger security and GRC professionals. I also started the Security Champions Program at MongoDB almost four years ago, a volunteer-based program that allows anyone who has an interest in security to join monthly meetings to learn more.
Can you tell us a bit about the MentorHER program at MongoDB?
I am honored to be the Executive Sponsor for a very important internal program called MentorHER. MentorHER aims to create diverse teams, develop female leaders, drive organizational changes, and enhance MongoDB's reputation as an employer of choice. I've had a couple of mentors who made a positive impact on my career. I cherished our time together and made sure to have a clear understanding of the mentoring program I signed up for. There were goals, regular meetings, and a lot of positivity generated by mentoring. I hope we can replicate that at MongoDB with our MentorHER program. We have a very strong team leading the program, and I feel very confident that we will meet our goals and embrace the different experiences and perspectives of the women around us.
What is your advice to women looking to grow their careers as leaders?
My advice to other women is this: be clear and honest in what you want from a leadership role. At the C-suite level you will be pulled in many directions. Control that, from the start, where possible. It's important to be intellectually honest and have clear goals that will help your team grow and mature, and the business flourish.