Women Leaders at MongoDB: Why Kanika Khurana is Leading with Transparency
March is Women's History Month. Our women leaders series highlights MongoDB women who are leading teams and empowering others to own their career development and build together.
Kanika Khurana, Technical Services Manager, shares how she leads with transparency, the importance of taking smart risks, and enabling team members to have the "courage to fall and rise again".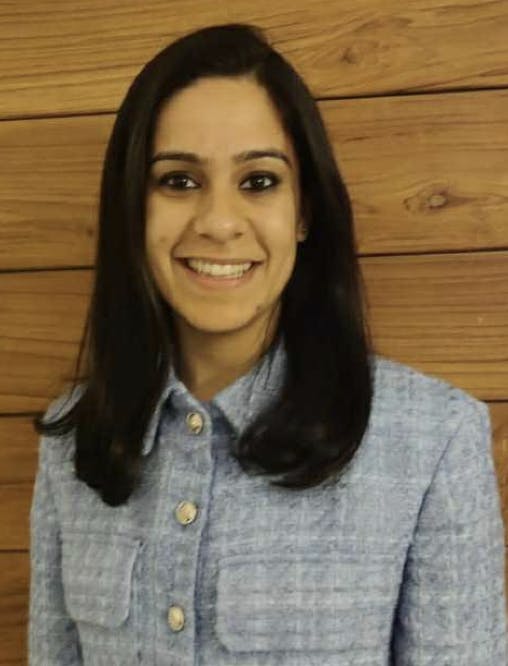 Tell me a bit about your team.
I oversee the Cloud Technical Services team in India. Our team provides technical advice and support to MongoDB customers by acting as subject matter experts to clear blockers and recommend best practices, enabling customers to build next-generation applications.
What characteristics make a good leader?
I think that a good leader comes to know and value their employees' unique skills and abilities. They determine how to capitalize on their team's strengths and tweak the environment to meet their larger goals. By taking the time to understand each employee, a great manager shows that they see their people for who they are.
Have you faced any challenges as a woman growing your career in leadership?
One of the criticisms I've faced over the years is that I'm an emotional thinker, which somehow hampers my decision-making. However, while I tend to be a more relationally-oriented decision maker, I've used this characteristic to help advance my career. Listening to and involving team members in essential conversations has enabled me to make more logical, reasonable, and healthier decisions.
What is the biggest lesson you've learned throughout your career?
The best leaders are transparent. They admit mistakes, ask for forgiveness, and make bad situations right. These "failures" aren't signs of weakness but rather strengths. Mistakes are inevitable, and what we learn from them is what determines the course of our success. Trying to look perfect isn't authentic, creates stress, and models unhealthy perfectionism. Through transparency, you build stronger relationships and an environment where a commitment to doing the right thing impacts the culture and the bottom line. The best thing you could do is to offer an Eden to your team, which allows them to grow and thrive, rather than creating an environment where the fear of making a mistake overtakes the courage to fall and rise again.
What's your advice to other women looking to grow their careers as leaders?
I advise other women to be brave and take risks. Sticking to the safest option can be tempting, but you are unlikely to achieve growth and innovation if you're not open to new steps or strategies. Of course, risks should be calculated, but carefully considering risks can progress your career. Be a little risky, take a leap, give it a try, speak up, and be kind but convicted in your effort to take a seat at the table.
Join us to make an impact on your career and the future of technology. Find open roles on our careers site today.