The User Guide to AWS re:Invent
This post is part of our
Road to AWS re:Invent 2017
blog series. In the weeks leading up to AWS re:Invent in Las Vegas this November, we'll be posting about a number of topics related to running MongoDB in the public cloud.
See all posts here.
As 2017 comes to a close, I'm excited to attend one of my favorite events of the year, AWS re:Invent. As the world's largest cloud computing conference, re:Invent is the place to get exposure to the best technologies, products and people involved in the Amazon Web Services ecosystem. Attendees get access to developers, engineers, DevOps professionals who are all there for the same purpose: to learn how to build the next great app on AWS.
re:Invent has grown so much over the years — last year clocking at over 30,000 attendees — that it's easy to feel overwhelmed by all of the sessions, events and bootcamps available to you.
But don't worry, I've thought about how to direct you to some of the best parts of the re:Invent conference so you have an incredible experience. Here are some tips that can help you cut through the noise and get to the best parts of AWS re:Invent.
Education, Labs and Hackathons
Take time to review all the different events on the re:Invent website and see which are good fits for you. You can take part in a non-profit hackathon for charity, prep for your AWS Professional Certification, or even take part in a "jam session." Lots of different organizations are attending and provide you with both free and at-cost training. It's an ideal time to finally get that certificate test done or attend a bootcamp on an AWS service you might be curious about.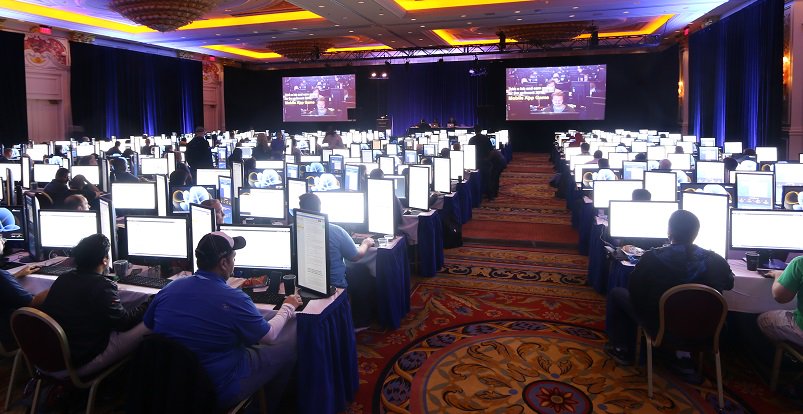 A bootcamp from re:Invent 2016
Sessions
When AWS first released their OpsWorks product a few years ago, I was able to attend a session that demonstrated how to build a full stack app in only a few minutes with Chef. The sessions at re:Invent are highly technical and built so that you can learn and start using the tools and services in the AWS cloud. Make sure you register for your sessions early as many fill up quickly! AWS will email you when you can log into your AWS re:Invent portal to begin registering for the sessions you want to see. If you don't get a chance to register, you can always go to the session room early and ask the person taking attendance if you can walk in if someone doesn't make it. It doesn't hurt to ask.
The keynotes are a major part of attending re:Invent so don't miss them. The keynote are the place where Werner Vogels, AWS CTO, discusses trends and changes in the cloud ecosphere. You'll also get a chance to hear about new AWS product announcements and big new features which always gets people excited. You can register early for seating by using your registration login for the AWS re:Invent website. This will help you avoid scrambling for a seat in the morning or potentially ending up in a spillover room.
Getting from session to session can take a bit of time. The campus of hotels is spacious, make sure you allot at least 15 minutes or so to walk from your last session to the next. You'll also want to make sure you pick all the sessions you want beforehand and consider creating a personal calendar with what you would like to see. You can use the AWS re:Invent app available in your respective device's app store.
Pick your sessions based on what you want to learn. This is your chance to be curious. Here were a few that stuck out to me:
If you are new to the world of Serverless development, you might want to check out Lambda in a 200 level course, like Chris Munns of AWS's V213 - Thirty Serverless Architectures in 30 Minutes.
Maybe after that you want to learn about MongoDB's backend as a service, Stitch, in a session with our CTO and Co-Founder, Eliot Horowitz. Check out ABD308 - Build a Serverless, Face-Recognizing IoT Security System with Amazon Rekognition and MongoDB Stitch. Stitch integrates with MongoDB Atlas, our database as a service, and allows you to implement third party services — including those from the AWS ecosystem — without writing and deploying boilerplate code.
If you're more into learning about AWS infrastructure, the same tools we build MongoDB Atlas with, you may want to check out CMP203 - Amazon EC2 Foundations which goes through the basics of the AWS Elastic Compute Cloud.
There's a lot of information available to you, no matter your comfort level with the AWS stack. Your greatest limitation is time, and getting all of it in. So plan ahead, read up on the different talks ahead, and make sure they are providing you the best use of your time while at re:Invent.
Swag and Vendor Hall Booths Swag is a big deal at re:Invent so when you're packing, you may want to make sure you leave a little room to take some stuff back with. There's everything from t-shirts and battery chargers all the way to the socks that MongoDB will be handing out at our booth. Remember while collecting swag to ask about raffles or contests that the vendor may have going on over the course of re:Invent; getting follow-up emails are worth if you win a nice pair of noise cancelling headphones. Pretty much all vendors have target numbers to hit for badge scans. If someone wants to scan your badge, let them and they will happily let you take swag almost every time.
In the past I've got some really neat stuff that I've kept to this day. Splunk always has high quality shirts with funny slogans like "Watching your tail -f" or "Finding your faults just like Mom." Then there's the practical swag; this is the stuff to keep an eye open for. Ever realize you are several hundred or thousand miles away from home and a Tide stick or some hand sanitizer would be useful? You would be shocked how many booths know that you're not going to have these items on hand so it pays to do a lap around the expo hall. You're also likely to find tons of vendors giving out phone chargers, fidget spinners, stress balls, hats with gimmicky sayings on them or even foam sumo wrestlers like those from SumoLogic.
Vendor hall booths are not just for swag! They're also an opportunity to check out demos and talk to the people manning the booths. You may learn a new way to use a product or find out about updates for existing products you're already using. This time can be extremely valuable for the both us. If you stop at our booth, you get a chance to ask questions and I have an opportunity to make you part of the MongoDB Community in our Advocate Hub. I find that spending time to talk with the booth staff for companies I'm interested in is really one of the more valuable parts of the vendor hall.
Networking
The hallways of the venue of re:Invent is where some attendees find the most value. Aside from your chances to network while eating, just walking from talk to talk can lead to some great connections. See someone you recognized from another session you might still have questions for? According to Amazon, some 30,000 people attended 2016's re:Invent. This is a tremendous opportunity to meet others, establish new relationships or even find a new place to work. Be certain to bring a ton of business cards and have space on your smartphone.
In 2017 there is an expectation of almost 47,000 potential attendees to re:Invent. Use some of the major social events that are organized or just available to you in Las Vegas to help you break the ice and meet some fellow technologists.
When you attend the large breakfast or lunch provided by re:Invent, do not sit alone. Find a table with a stranger or two and introduce yourself! You may meet someone building a really cool app or maybe a person who is kind of interested in where you work. Do your best to allow the common theme of building great things with AWS to allow you to meet new and interesting people.
Want to get out of the hotel for a while with some new or old friends? There is a new In-N-Out burger at the LINQ Hotel, which is only a short walk from the Venetian (as an East Coast person, In-N-Out is quite a treat, so please order a Double-Double, Animal Style and some well done fries for me). Not certain who to go with? How about asking some people who are from the East Coast on social media if they would want to meet up and chat while eating some burgers?
You'll also want to make sure you check out the "re:Play Party" on Thursday of re:Invent, which is the the biggest social event. You'll have a tremendous visual and audio experience with games and tons of interactive activities. In years past, AWS hosted artists like Skrillex as the headliner for the concert. Things can get pretty loud so if you're not into EDM, bring some earplugs! There's an open bar and food, so bring your badge and an empty stomach.
"Vegas Stuff" Reminders
Las Vegas is a beast of a city. It's the party that doesn't stop. You should be certain to enjoy yourself but remember these key things:
Gambling can be time consuming and even dangerous (know your limits).
If you aren't sure, ask someone who works at the Hotel.
Remember to bring water to your room and to stay hydrated if you decide to imbibe.
Remember, you are attending re:Invent to learn, so don't think of this as a vacation. Stay focused on the education!
Don't forget to say Hello
Now you have a mini-guide of some things to do while you visit AWS re:Invent 2017. I hope this offers you some guidance as you plan your trip. My favorite part of re:Invent is meeting people, so be sure to come by the MongoDB Booth located at #2403 in the vendor hall to meet with us. MongoDB will be doing our own demos at our booth where you can learn about Stitch, Atlas or just to discuss how to use MongoDB.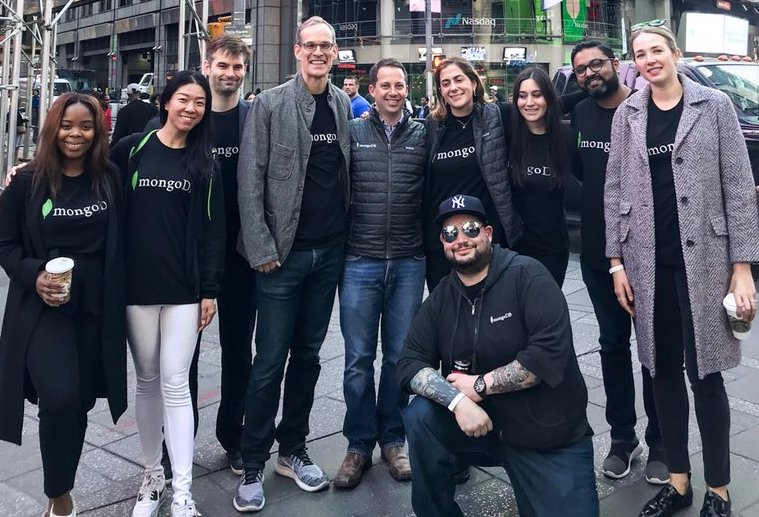 We really hope you get a chance to come up and say hello to us, we're all looking forward to seeing you in Vegas!
What are your re:Invent tips? Join the MongoDB Community Slack and join #reinvent2017 and share them with our community of MongoDB and AWS Cloud users!