Unleashing Innovation in the Start-Up Nation: Inside MongoDB Israel
Israel, often referred to as the "start-up nation", has a thriving tech scene and drive for innovation. In the bustling city of Tel Aviv, our MongoDB office offers a space for employees from across the organization to collaborate, build community, and empower MongoDB customers to unleash the power of software and data. Now with over 50 employees in Tel Aviv, MongoDB Israel is paving the way for data platform transformation in this start-up nation. Read on to learn more about life at MongoDB in Israel.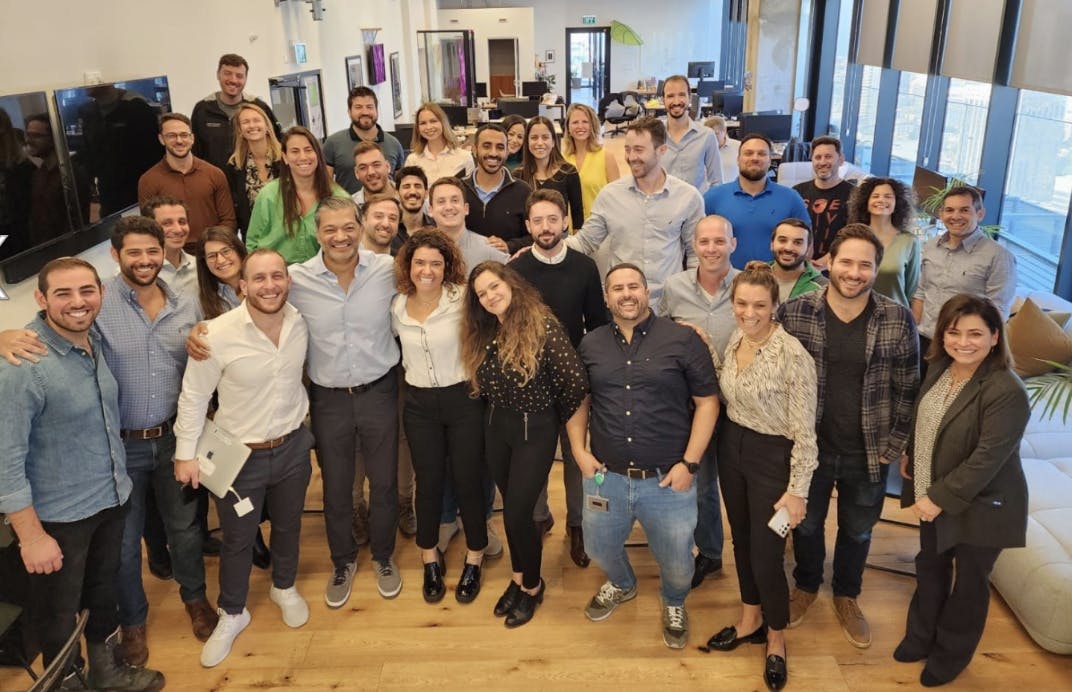 MongoDB has long had a presence in Tel Aviv, but we opened a new office space in December 2022. Located in WeWork Midtown, our Tel Aviv office offers amazing views of the city and coastline, and employees have full access to all of WeWork's amenities and activities. Not to mention, we offer some great benefits to our employees in Israel, too!
25 days annual leave and 13 Israeli holidays

Private medical and life insurance at no cost to employees

90% reimbursement for fertility, surrogacy, and adoption expenses through Carrot, up to a lifetime maximum of 54,500 shekel, plus new parent support through Cleo

Twenty weeks of fully paid parental leave (regardless of gender) for employees who have passed their one-year work anniversary

Keren Hishtalmut continuing education fund, travel allowance, meal vouchers, and an employee stock purchase program

Global company initiatives to support mental well-being, including mental health resources, a free subscription to Headspace, and an employee assistance program
What really makes MongoDB unique is its people. According to one team member, "The MongoDB Israel team is truly a standout in the tech industry, characterized by its vibrant energy, diverse talent, and collaborative spirit. We're a collection of individuals from various backgrounds, each contributing unique skills and experiences. This diversity fuels our innovative approach and fosters a dynamic work environment where everyone has an opportunity to grow, learn, and excel."
Hear what some of our employees have to say about working for MongoDB in Israel.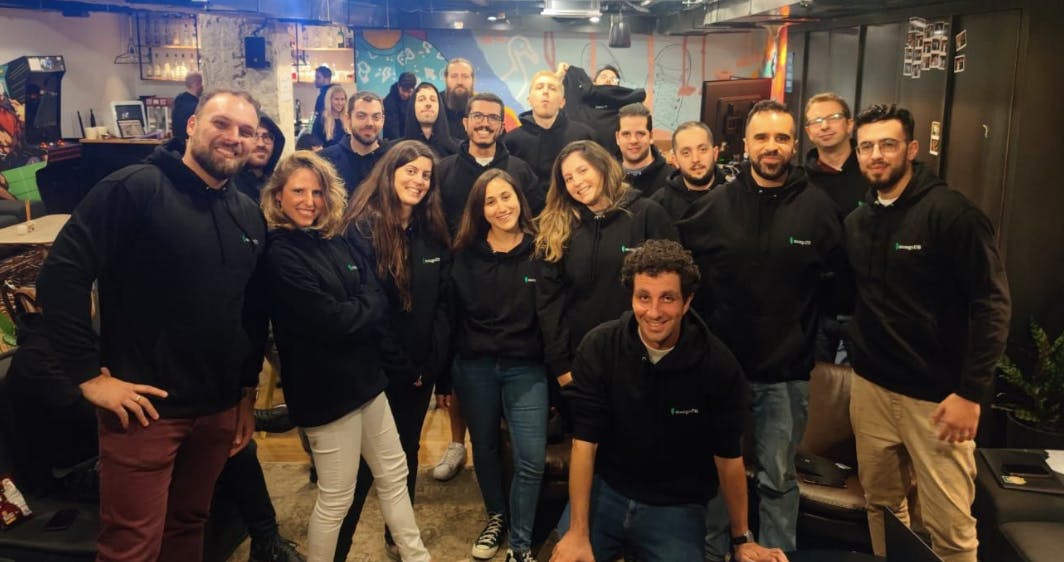 Nitzan Aloni, Enterprise Account Executive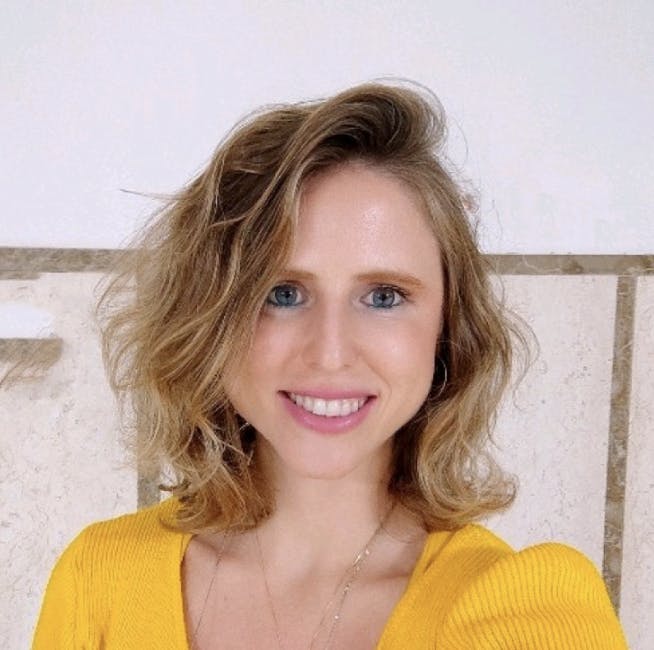 Israel is a start-up nation; full of unicorns and full of innovation. This is why MongoDB is so perfect for our customers, and we feel it as a sales team. Customers love the technology and are happy to work and engage with us. It has been really wonderful to see the development of MongoDB in Israel, which is now the core developer data platform for many successful companies.
Personally, one of my biggest achievements so far has been working with companies within the finance and healthcare industries. These sectors can sometimes be more legacy and less technologically advanced, but my team and I have worked with these customers to increase their confidence and knowledge. Today, almost all the big finance companies in Israel are using Atlas, our cloud managed database service. MongoDB is a major part of their modernization journey at its core.
Our team in Israel is full of great minds, a lot of experience and ambition, and amazing energy! If you want to learn and develop yourself, this is the right place for you. Not to mention, the market is full of opportunities for MongoDB. Every company is looking to modernize itself, because today, more than ever, organizations need to be on the cutting edge in order to survive. MongoDB is a driving force for modernization in every sector. We are far from slowing down!
Learn more about MongoDB's opportunity and regional leadership from Vice President Gabriella Cohen.
Itay Tevel, Sr. Solutions Architect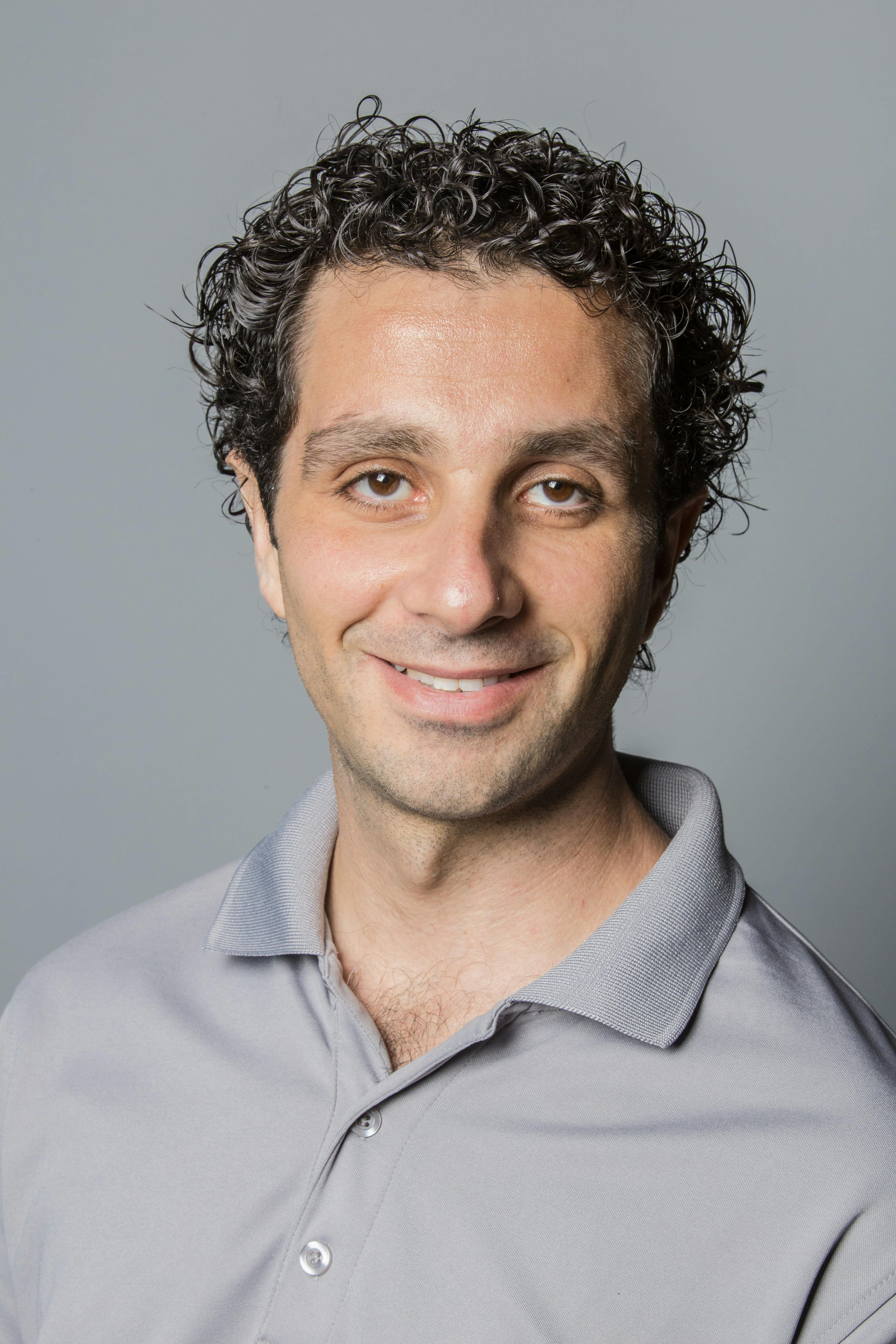 My journey at MongoDB has been challenging and rewarding. I firmly believe that developers will build the future, and MongoDB empowers them by offering a developer data platform with an optimal user experience that extends far beyond the core database.
My role as a Solutions Architect is multi-faceted and keeps me continuously learning while also giving me the opportunity to educate others. One of the most rewarding aspects of my role is the deep, meaningful discussions I have with developers about complex data problems. Even when engaging with teams that have been using MongoDB extensively for many years, we're often able to offer value and insights, thanks to MongoDB Atlas' ability to meet a broad range of customer demands.
What sets MongoDB apart is our relentless commitment to the customer's experience. We're not just about developing outstanding technology; we're about ensuring that technology serves our customers in the best way possible. We actively work to remove roadblocks and streamline their journey with us. This customer-centric ethos permeates every level of our organization and informs every decision we make.
The MongoDB Israel team is particularly known for its commitment to holistic professional development. Our Solutions Architects don't just focus on the technical aspects of their roles; they also invest considerable time and effort into enhancing their soft skills. This includes honing abilities like negotiation, time management, teamwork, and presentation skills, amongst others.
Solutions Architects have the opportunity to evolve into advisory or principal roles, tackling more complex challenges, and expanding their spheres of influence. The interplay between the technical and business aspects of our customer engagements presents a fascinating challenge, one that keeps our Solutions Architects engaged, evolving, and motivated. MongoDB presents an exciting blend of technological innovation, customer engagement, and personal development opportunities. This makes it an ideal place for Solutions Architects looking to make a difference and advance their careers.
Daphne Levy, Technical Services Engineer
As a Technical Service Engineer (TSE) at MongoDB, every day I have the opportunity to learn and grow in my role. Apart from diving into diverse topics, such as core server performance, queries and indexes, Atlas search, replication, changestreams, and more, I have also had the opportunity to step out of my comfort zone. TSEs at MongoDB have the opportunity to work on challenging, impactful, and complex projects with the help of colleagues.
MongoDB supports, respects, and challenges me to exceed my own expectations. Even when I feel uncertain or lacking in knowledge, I always know that someone has my back and people are always available to help me solve a new challenge. That being said, autonomy and ownership are also highly valued. Our managers trust in our abilities. This empowerment enables individuals to be independent in their work and be comfortable taking risks in order to influence the overall success of the team. As a TSE, I feel fulfilled knowing that my contributions play a significant role in the company's success by helping customers resolve intricate technical issues.
The sense of unity and cohesiveness within the team is strong; in Hebrew we call it 'gibush' (גיבוש). What I particularly appreciate about the Israeli team is its commitment to diversity and inclusion. We come from various cultures, sometimes different countries, and speak several languages. This diversity of backgrounds leads to a rich array of perspectives and ideas, sparking innovation and creativity. Collaboration among team members is a defining aspect of our work environment.
It would be hard to find another tech company that invests so much into its employees. We constantly have the opportunity to develop and participate in training programs, conferences, workshops, and mentorships, along with participating in fun team bonding events that bring us together and help us build a more unified team.
Lastly, MongoDB places great importance on maintaining a healthy work-life balance with a supportive environment that prioritizes employee well-being and offers flexibility, which has made it particularly advantageous for me as a working mum.
Irina Sidorova, Customer Success Manager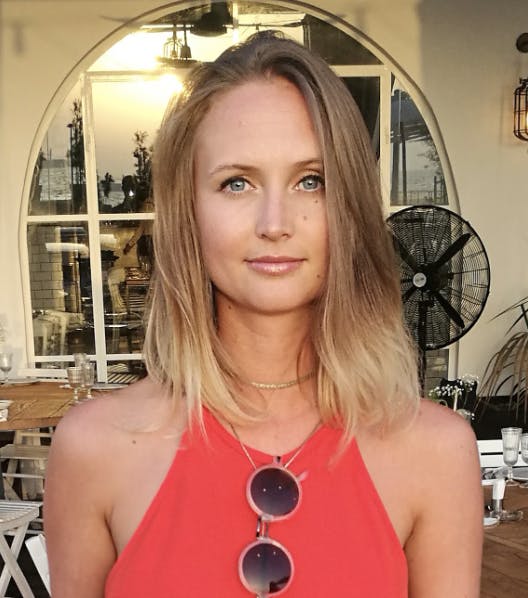 Joining MongoDB in Israel was an easy decision for me. I was blown away by how excited and passionate the developer community is about MongoDB. Their energy and genuine love for the technology made me curious and excited to dive deeper into learning more about it.
During the interview process, I was impressed by the level of professionalism and humanity displayed by everyone I interacted with. In addition to having great and open conversations with each one of the team members, they provided me with clear expectations and learning materials, which gave me confidence and left me with a feeling that the company sets its people up for success. In my opinion, what really sets MongoDB apart is the culture of constructive feedback. After each interview, I received honest and valuable feedback that helped me to improve for the next round. I believe that this is crucial for personal and professional growth, and it's something that I really appreciate about MongoDB.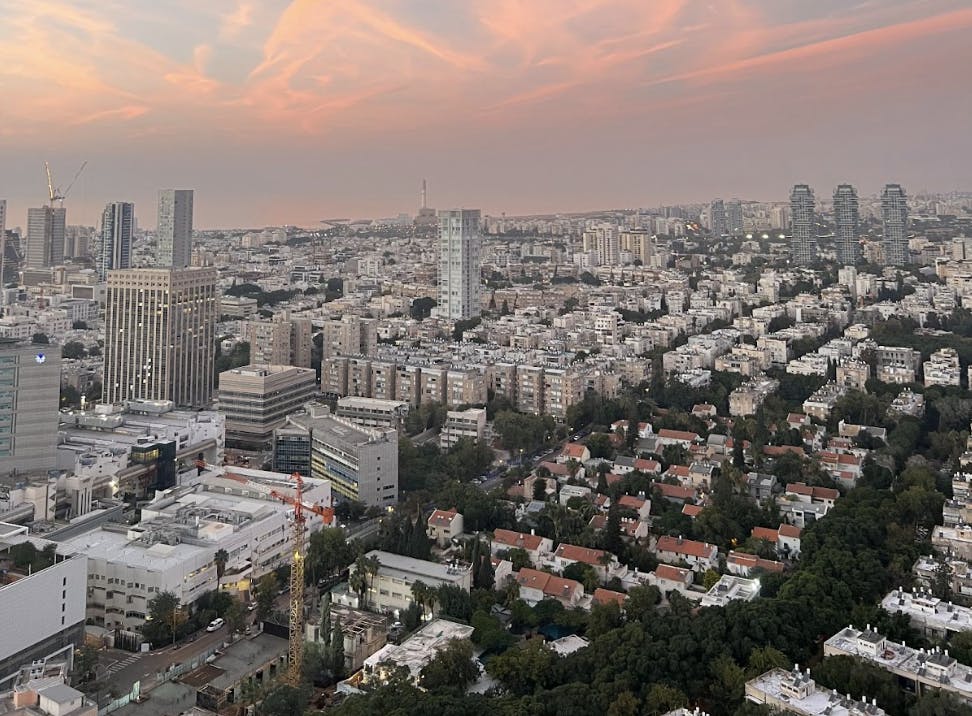 One of my biggest highlights so far has been leading the Israeli MongoDB Certification Program. The program allowed participants to enrich their knowledge of MongoDB technology with the help of MongoDB University courses and Online Live Webinars with our Israeli-based team of Solution Architects. It was a great reminder of how much developers love the technology and how eager they are to learn more about it.
At MongoDB, you'll have the opportunity to work on projects that challenge the technology market and be part of a company that is constantly growing, improving, and evolving. On top of it all, MongoDB is committed to providing employees with the support and resources they need to succeed. The culture is collaborative, supportive, and inclusive, with everyone in the company working together towards a common goal.
If you're looking for a dynamic, challenging, and supportive work environment, join us at MongoDB. And in case you're still debating, the Tel Aviv office is simply stunning – boasting the best view of the city and providing a perfect environment to work in!
Join this dynamic team in Tel Aviv - view open roles on our careers site.