The Top 5 Reasons to attend a MongoDB.local conference
I recently attended (and spoke at!) my first MongoDB.local (or .local for short) in Dallas, Texas.
For those of you who are unfamiliar with them, .locals are one-day regional conferences that MongoDB hosts in order to enable our users and create a space where our community can connect. The conferences typically feature a keynote, technical breakout sessions, tutorials, an Ask the Experts area where you can sign up to get one-on-one consulting, partner and sponsor booths, and product-specific booths that you can swing by to ask questions--all for one low ticket price (early-bird and group rates are available!).
If you've been wondering if it's worth taking a day out of your busy schedule to attend one, the answer is, "Yes!" Below are my top 5 reasons why.
5. Whether you're a newb or an advanced user, you'll learn something new.
.locals typically have two to three breakout sessions and/or tutorials running at the same time, so you can find a topic that interests you at a level that is appropriate to you. For example, on Tuesday, I presented a jumpstart session on building your first MongoDB app with Atlas and Stitch (get the slides here). In the session, I gave attendees a quick intro to the basics of MongoDB and then live-coded a simple application so they could see just how simple it is to develop using Atlas and Stitch...even with the pressure of 100+ people watching your every move.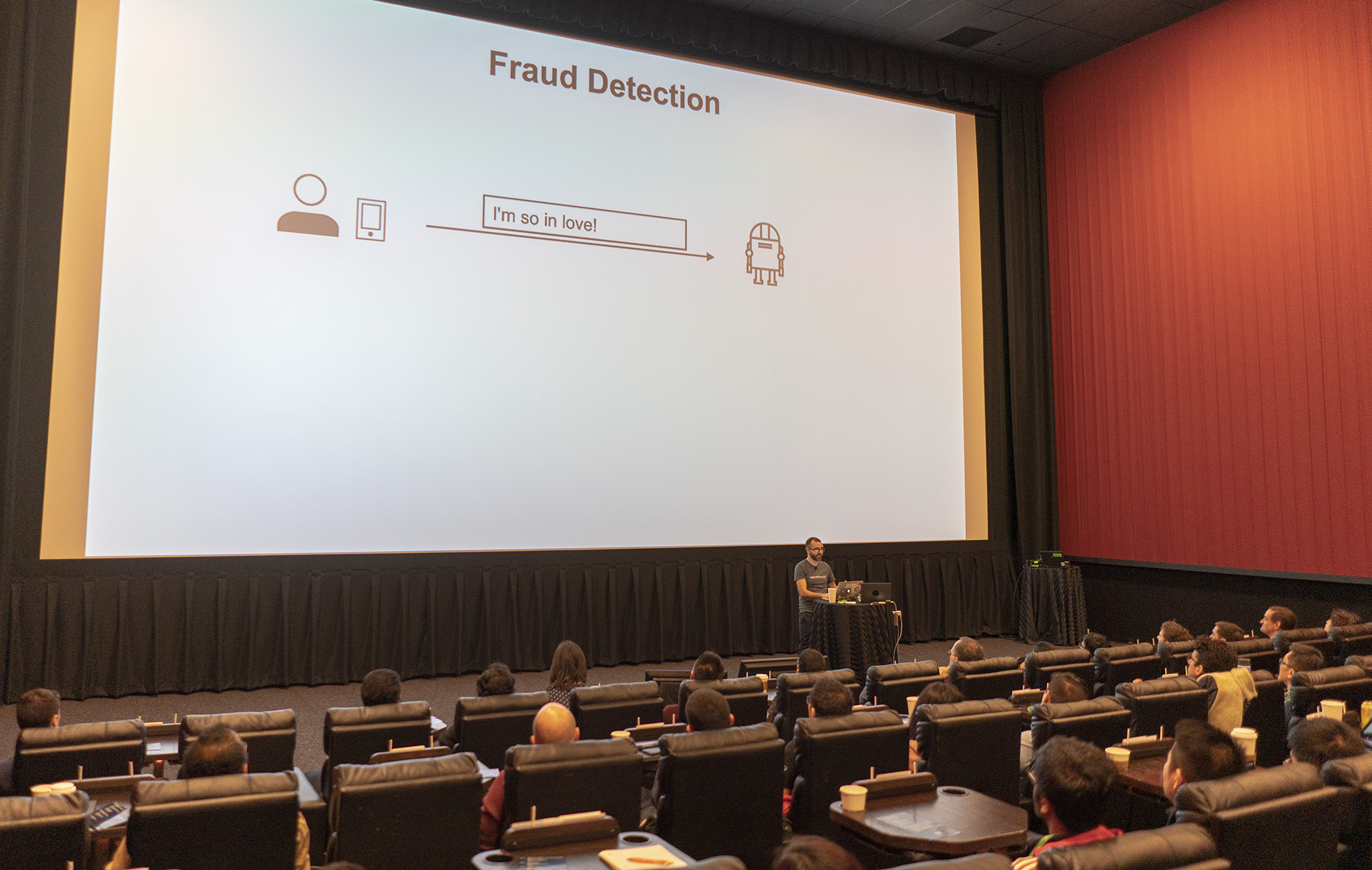 Norberto Leite, Lead Engineer at MongoDB, entertains and educates session attendees.
During the event, I talked with Steve Holbrook, a senior database admin at Solera. He told me, "These events give us the answer before we have the question." Wow! He loved that he was getting so much great information before he even had to search for the answer.
4. Build connections with others in your local community.
One of the great things about these conferences is that you have the opportunity to network with other MongoDB users who live near you. You can help each other find solutions to problems, discuss local job opportunities, or maybe just share some laughs over a drink during Happy Hour. You never know what will grow out of meeting a like-minded professional at events like these!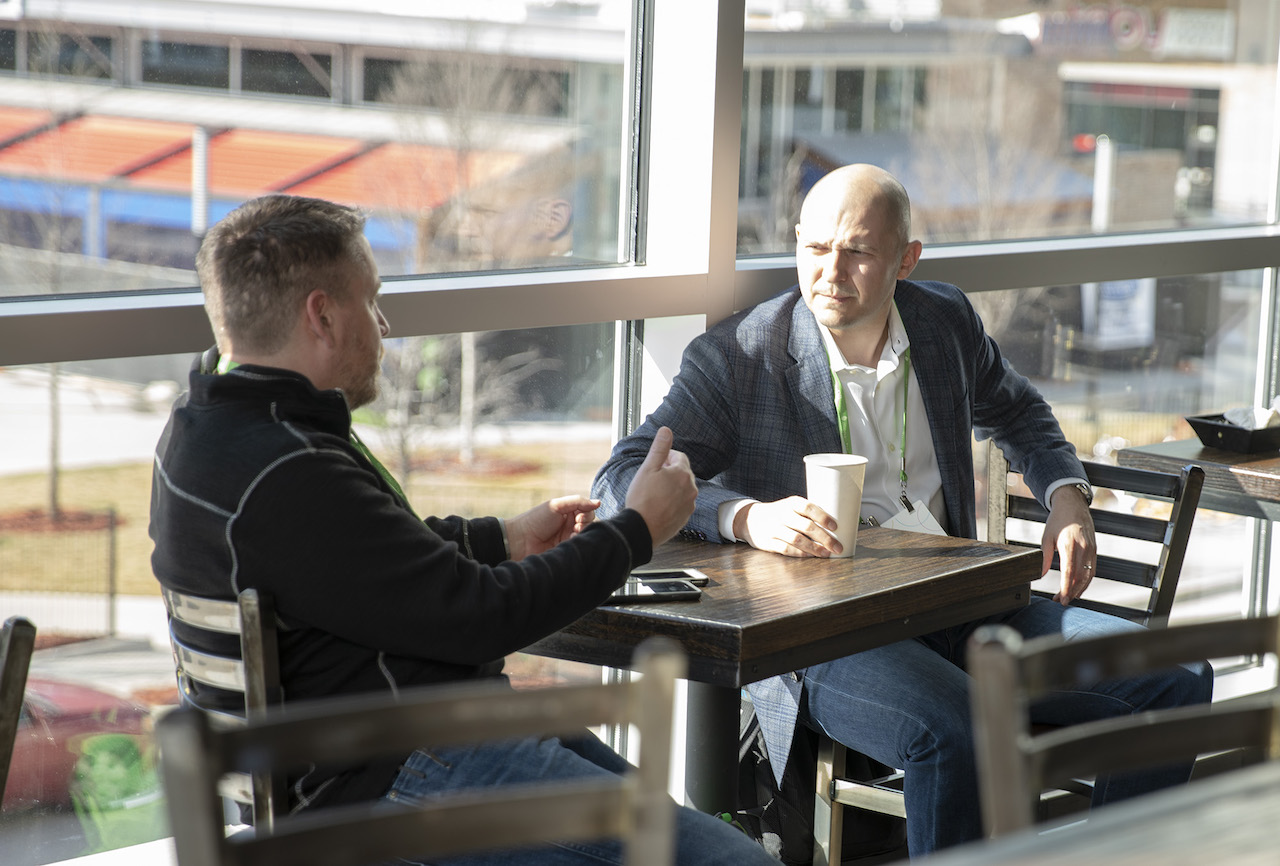 .local attendees engage in thoughtful discussions during Happy Hour.
3. Get a high-level overview of what we've just released and what's coming up next on the roadmap.
If you want to get the scoop on the latest and greatest MongoDB features and a sneak peek of what's coming up next, the .local keynotes are the place to be.
William Shulman, the CEO & Co-Founder of mLab and a VP of Engineering at MongoDB, gave the keynote at the Dallas .local. The highlight for me was the zoned sharding demo. Zoned sharding reduces latency for a global audience and allows for storing data in specific locations so you can comply with regulations (think GDPR). Check out the replay below:
2. Schedule one-on-one consulting with MongoDB experts.
One of the most useful things you can do at a .local is visit our Ask the Experts area to get help solving your problems. I spoke with someone who attended last year's .local in Austin. He found that conference so useful that he got up very early on Tuesday morning to drive from Austin to the Dallas .local. He scheduled time with our experts and said it was incredibly valuable to him. They were able to answer his questions, and he's ready to return to work and tackle problems.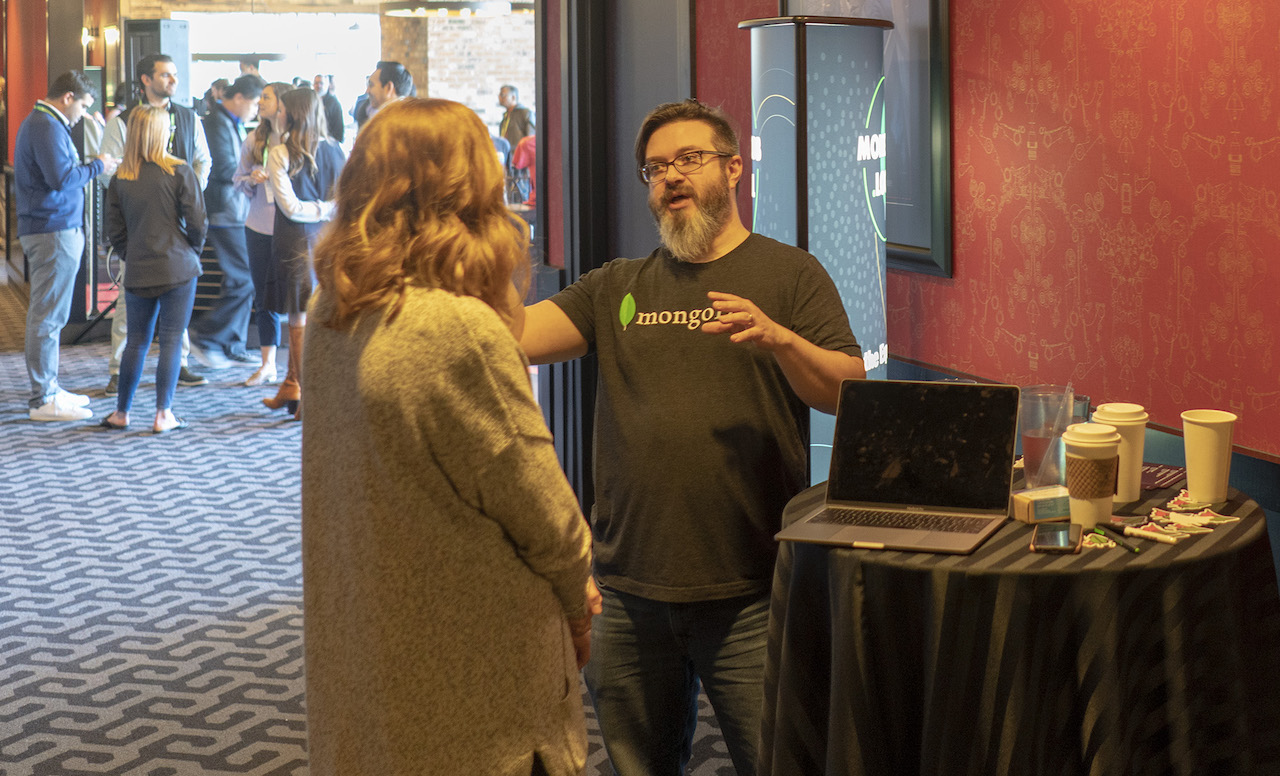 MongoDB experts provide attendees with personalized advice specific to the challenges they are facing.
1. Rub elbows with the speakers and MongoDB's leaders.
At large conferences, you might attend a really fantastic session but then the speaker will disappear into the abyss never to be seen again. The .local conferences are small enough that you can actually find the person you're looking for...and you don't have to worry about them disappearing. The speakers and MongoDB leaders love getting your feedback, answering your questions, and hearing how you're leveraging MongoDB to be successful. They'll be wandering around, manning booths, and sipping on drinks at the Happy Hour. So stop by and introduce yourself!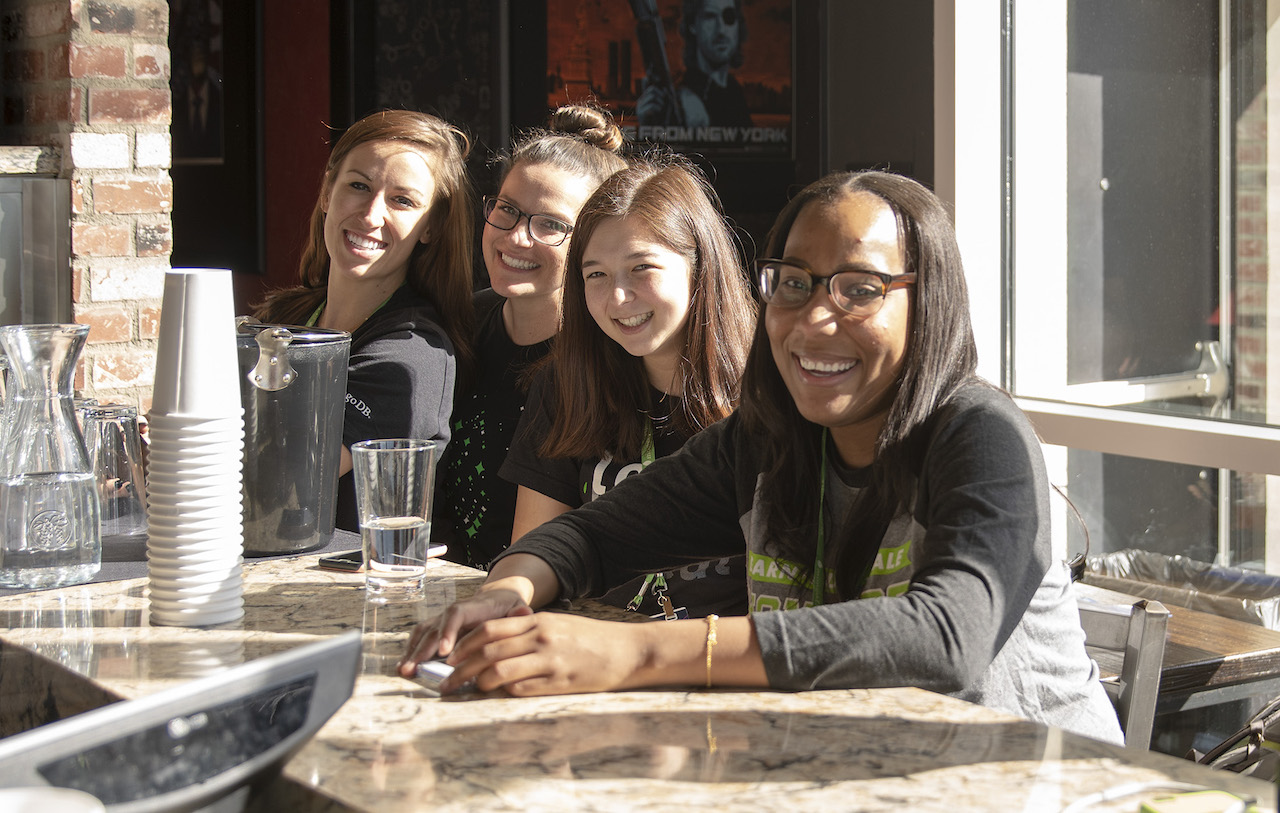 We can't wait to meet you at the next .local!
0. Bonus perk for those who attended in Texas: Put your feet up and relax!
Our .local was held at an Alamo Drafthouse. I had never heard of an Alamo Drafthouse, so I assumed it was some sort of a bar or restaurant. Nope, it was a movie theater with the super comfy recliners that allow you to put up your feet. I don't have a speaker's rider, but I'm thinking about creating one just so I can stipulate that I will only speak at events where attendees can kick back with their feet up.
New requirement for tech conferences: recliners. #mdblocal pic.twitter.com/yi9GoDTRaz

— Lauren Schaefer (@Lauren_Schaefer) February 12, 2019
You don't want to miss the next .local in your area! View and register for our next conference near you!